Explore the beauty, benefits of biodiversity with Dan Perlman at DMC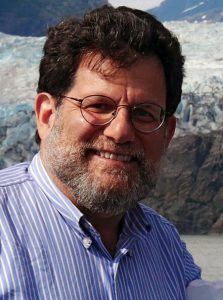 Taking time to explore nature with an inquisitive mind can be an excellent break from today's technology-driven lifestyle.
Dan Perlman's seminar, "Nature and natural history through an ecologist's lens," will be held at 10:30 a.m. June 29, in Brooke Hall at University of Maine Darling Marine Center, at 193 Clarks Cove Road, Walpole.
Perlman, an ecologist and avid photographer, will take attendees on an exploration of ecosystems around the planet. His seminar is a window into how one ecologist draws sustenance from the natural world and explores the beauty and benefits of biodiversity in nature.
Perlman earned his Ph.D. from Harvard University's Department of Organismic and Evolutionary Biology. He's now associate provost of innovation in education and directs the Center for Teaching and Learning at Brandeis University. He has co-authored three textbooks and developed EcoLibrary.org, which provides free online teaching materials related to ecology and environmental studies.
Perlman's talk is part of the DMC's science seminar series. These free Friday seminars are open to the public and provide a space to discuss current marine research.
To preregister and for a list of other speakers and topics featured this summer, visit the DMC website. For more information about the seminar series or to request a reasonable accommodation, call 207.563.3146.