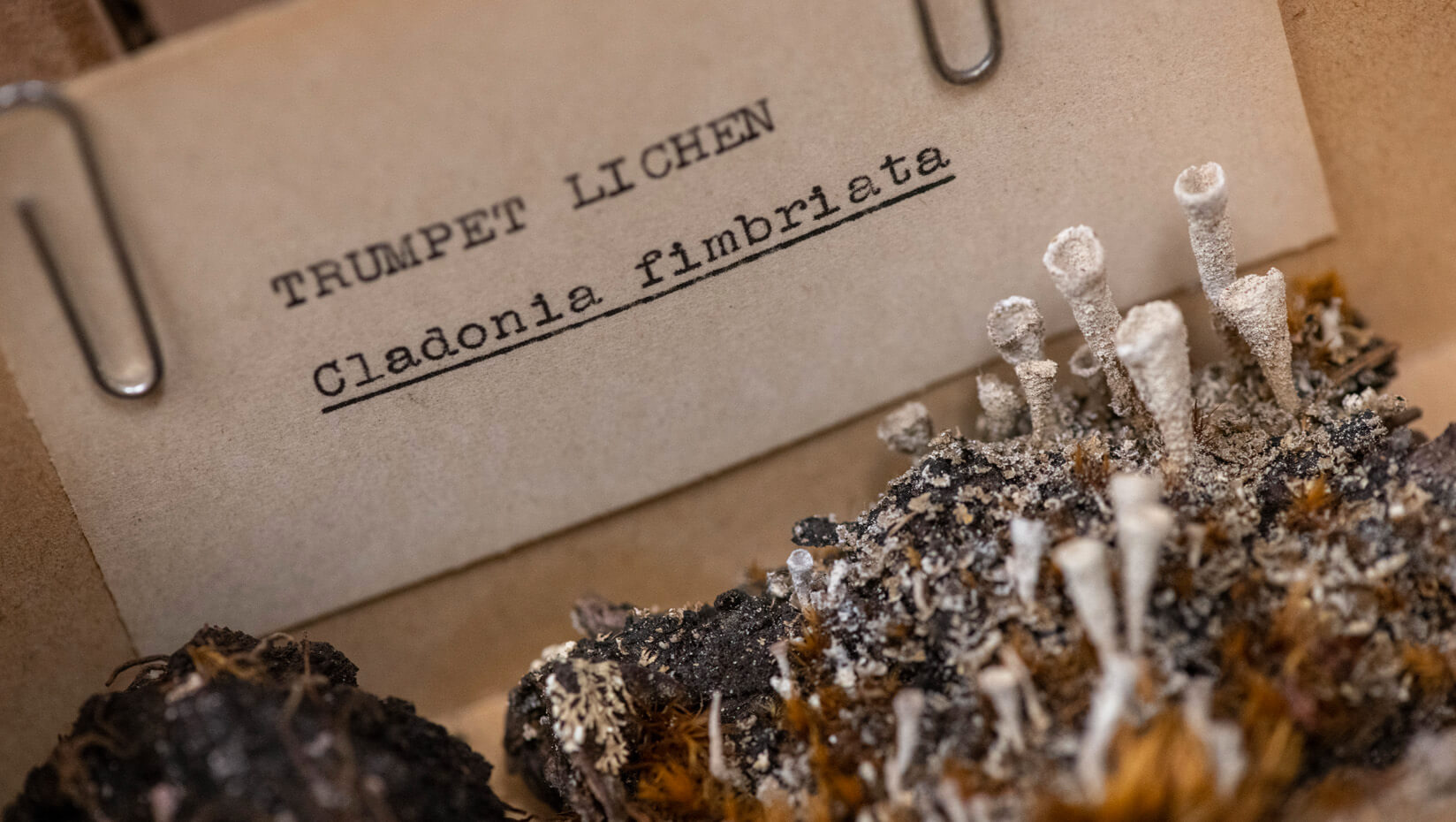 Retired UMFK professor Steven Selva donates lichens to UMaine Herbarium
Thousands of specimens from the state's largest collection of lichens, curated by world-renowned lichenologist Steven Selva at the University of Maine at Fort Kent, have been moved to the University of Maine Herbarium.
Additional specimens from the collection are expected to be offered to the New York Botanical Garden.
Selva, a member of the University of Maine at Fort Kent faculty from 1976 until his retirement in 2013, established a lichen research program and herbarium. The herbarium contained the largest collection of lichens in Maine (almost 75,000 specimens), including the largest collection of calicioid lichens and fungi in northeastern North America and the largest collection in the world of lichens from old-growth forests of northeastern North America's Acadian Forest Ecoregion, according to the herbarium's website. These lichen collections were part of Selva's investigation into the role lichens play in assessing forest continuity.
The addition of about 11,000 Selva lichen specimens will more than double the size of the lichen collection in the University of Maine Herbarium in Winslow Hall.
According to Jim Hinds, a member of the herbarium advisory group and an expert on lichens, these added specimens are important for UMaine's lichen collection because they are from northern Maine, which is under-represented in UMaine's current collection.
UMaine's herbarium, which is affiliated with the School of Biology and Ecology, documents the flora of Maine with nearly 100,000 specimens and an online database. Its collections of algae, fungi, lichens, mosses and vascular plants support UMaine teaching, research and service missions.
Contact: Cleo Barker. 207.581.3729, cleo.barker@maine.edu