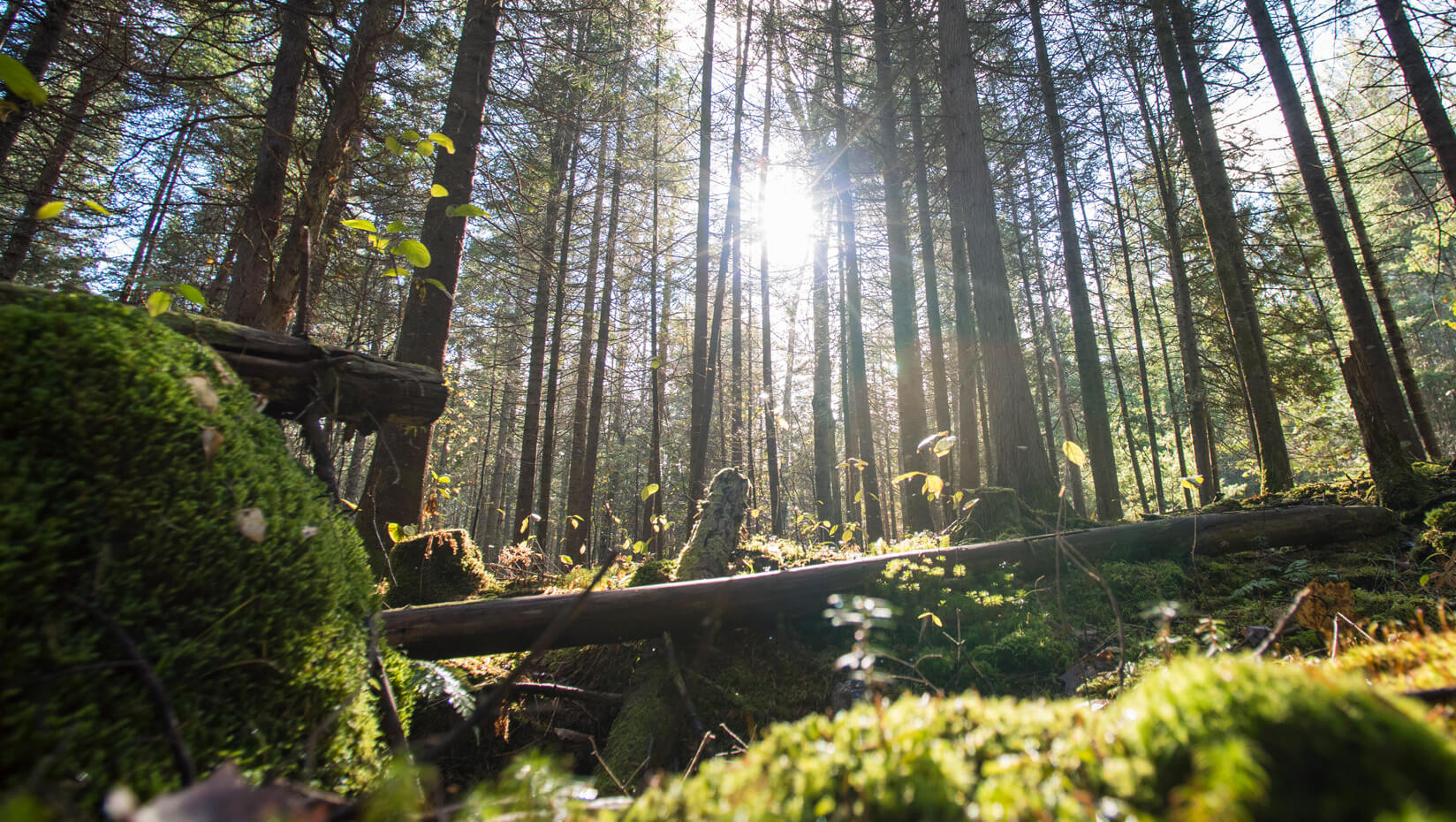 Climate change resilience research receives $150K NIFA grant
Increasing understanding of the impacts of climate change on forest ecosystems, and on the industry and communities that rely on forest products and services in Maine's North Woods is the focus of a study led by Sandra De Urioste-Stone, an assistant professor of nature-based tourism at the University of Maine, in collaboration with other UMaine professors Adam Daigneault, an assistant professor of forest, conservation, and recreation policy; Parinaz Rahimzadeh-Bajgiran, an assistant professor of remote sensing in natural resources; and Aaron Weiskittel, a professor of forest biometrics and modeling and director of the Center for Research on Sustainable Forests.
The research, which received $150,000 in funding from the United States Department of Agriculture National Institute of Food and Agriculture (NIFA), also will explore how forest managers are responding to changes in weather conditions — knowledge that will inform enhanced forest management practices.
De Urioste-Stone's project, "Fostering climate change resilience: A socio-ecological forest systems approach," is one of two UMaine research proposals to be awarded NIFA funding from the Climate and Land Use Program. The other is led by Allison Gardner, an assistant professor of arthropod vector biology, with a focus on protecting forest workers from tick-borne illnesses.
"We will create an integrated framework to measure the resilience of forest socio-ecosystems to respond to changes in climate and forest conditions," says De Urioste-Stone. Resilience in forest socio-ecosystems is the ability to adapt, respond to and cope with disturbance.
The research will enhance the resilience of forests and their users to the effects of climate change by incorporating interdisciplinary research and stakeholder participation, according to the project proposal. The project will focus on 10 million acres of the heavily forested region of Northern Maine. Focus groups will be used to gauge stakeholder perceptions of climate change risk, views on ecosystem services, and land management strategies. An online survey will also be distributed.
"Maine's rural communities and natural resources-based industries rely heavily on the products and services provided by forest ecosystems. Given the complexity of the state's forest systems, with transition forests in early and mid-successional stages resulting from prior disturbances, the influence of climate change should be more evident than in other regions," says De Urioste Stone. "Hence, the importance of this research to address the impacts of climate variability on land cover and management, and ultimately its impact on rural communities."
Contact: Cleo Barker. 207.581.3729