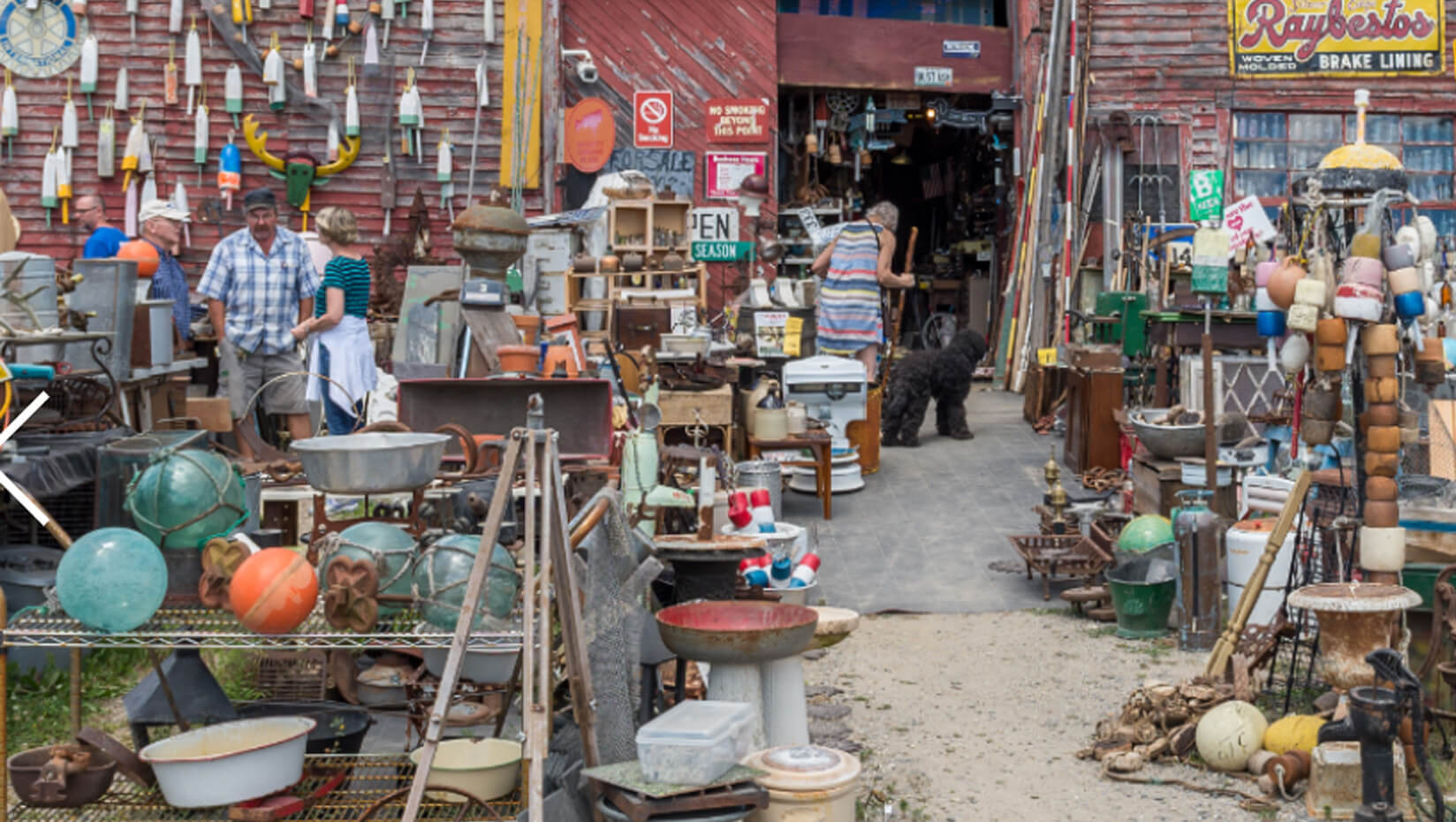 Value of Maine's reuse markets focus of three-year study
The relationship between community resilience and reuse markets is the focus of a recently funded project led by University of Maine researchers.
Cynthia Isenhour, a professor of anthropology and climate change, and Andrew Crawley, a professor of regional economic development, were awarded $265,147 from the National Science Foundation to examine Maine's reuse markets and their potential to advance social, environmental and economic public policy goals. The award for the first year of the project is $85,738.
The study is part of "ResourcefulME," a three-year research project designed to explore Maine's vibrant culture of reuse — yard sales, flea markets, Uncle Henry's, thrift stores, antique shops, community swaps, lending libraries — and the value of these practices for economic development, social resilience and natural resource conservation.
"Policies designed to encourage reuse are popping up all over the country, as cities and states have learned how effective reuse can be for climate mitigation, waste reduction and natural resource conservation," says Isenhour, who also is a faculty associate in the Senator George J. Mitchell Center for Sustainability Solutions. "Maine already has a vibrant reuse economy which raises all sorts of interesting questions about its cultural roots and whether there are lessons here in Maine that might be valuable for encouraging reuse in other locales."
While recycling aims to recover reusable components and materials from waste to produce new goods, reuse refers to recirculating goods in their original form. Despite claims of economic and environmental benefits, reuse economies are significantly understudied, according to the researchers.
The researchers define reuse as the redistribution of previously owned material goods through a transfer of ownership such as a sale, swap, barter or gift, or a temporary use agreement to borrow, rent, lease, share or loan.
Isenhour and Crawley use a combination of geospatial analyses, economic modeling, surveys and ethnography to examine diverse reuse exchanges at national, regional and community levels.
Through national geospatial analyses and ethnographic grounding in rural Maine, Isenhour and Crawley aim to advance theory in studies of regionalism, place-based development, and local processes supporting economic resilience.
More about "ResourcefulME" is online.
Contact: Elyse Catalina, 581.3747