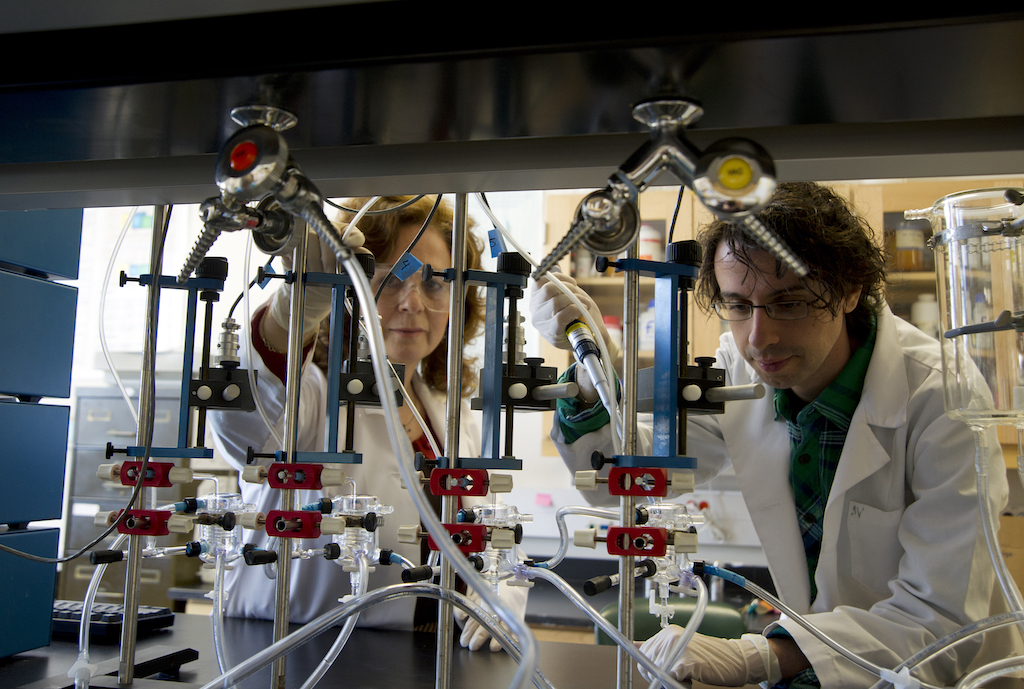 Research by Klimis-Zacas, Ph.D student suggests wild blueberries may boost wound healing
Wild blueberries contain compounds that may aid in wound healing, according to a new study published in the Journal of Cellular Biochemistry. The fruit is rich in anthocyanins and phenolic acids, which have beneficial effects on chronic diseases. The research team found that when human endothelial cells are exposed to specific concentrations of wild blueberry extracts, the treatment influenced the formation of new blood vessels and cell migration, which is essential for wound healing. To build on their findings, the team plans to conduct trials of wound-healing products based on these extracts.
The research was conducted by Dorothy Klimis-Zacas, a professor of clinical nutrition, and Panagiotis Tsakiroglou, a Ph.D student, both of the School of Food and Agriculture. Co-authors on the study also included James Webber of the School of Food and Agriculture, Sharon Ashworth of the School of Biology and Ecology, and Cristian Del Bo of Università degli Studi di Milano. The findings were recently featured in the UMaine Research IMPACT newsletter, Food in Canada magazine and by the Wild Blueberry Association.
The study was funded by the Wild Blueberry Association of North America. It was also supported by the USDA National Institute of Food and Agriculture Hatch, Maine Agricultural and Forest Experiment Station and FutureCeuticals Co.