2011 Undergraduate Student Awards
The College of Natural Sciences, Forestry, and Agriculture announces the winners of this year's undergraduate student awards.
Outstanding International Student—2011

Maire Dineen is a scholar-athlete from Toronto, Ontario. She will graduate this May with a degree in economics. Maire is a member of UMaine's field hockey team, who has been able to successfully balance the demands of her sport, academic work, and service activities. Maire is the captain of the field hockey team and was recognized with "all conference" honors for her entire playing career. With a GPA of 3.87, Maire has received many scholar-athlete awards, including being named to the America-East-All-Academic team and being listed by ESPN The Magazaine as "All-Academic First Team." On top of all this, Maire has been heavily involved in campus and community service activities such as volunteer work in Jamaica, service projects in the Orono/Old Town area, and mentoring other student athletes. And according to her professors, Maire stands out because of her character. They describe her as humble yet as being among the finest students they have ever taught. Maire Dineen is a stellar scholar, an impressive athlete, and a hardworking young woman. We're pleased to recognize her as the College's Outstanding International Student for 2011.
Wallace C. and Janet S. Dunham Prize—2011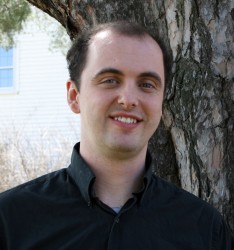 This year's Wallace C. and Janet S. Dunham Prize is awarded to Ryan Foster from Woolwich, Maine, a student in the School of Economics. For most of his life, Ryan has been aware that he would eventually face kidney failure, but he was able to lead an active lifestyle and was even a member of UMaine's swim team. By his sophomore year in college, however, his kidney function started to decline. He had to leave the swim team and start dialysis treatments, which was then followed by a kidney transplant. He faced a further setback when doctors later found a rare virus, with no known cure, in his kidney. This is a lot for anyone to deal with, but during this time, Ryan was a fulltime college student—only missing one semester of classes. Last fall, Ryan started an internship with New Hope Hospice, and his performance there has been called "exceptional." The internship has helped him grow into a hardworking and insightful young professional, and New Hope Hospice has benefited tremendously from his skills. By overcoming these adversities, and even learning to recognize that they have helped to make him who he is, Ryan Foster truly embodies the kind of student whom Wallace and Janet Dunham wished to assist and encourage with their award.
Frank B. and Charles S. Bickford Prize—2011

Jonathan Pelletier, a senior from Scarborough, Maine, is this year's winner of the Frank B. and Charles S. Bickford Prize. Jonathan is a microbiology major and a member of the Honors College, with a GPA of 4.0. Transferring to UMaine for the second semester of his freshman year, Jonathan began volunteering in the lab of Julie Gosse, an assistant professor of biochemistry. He has become a key member of this research lab, and now performs important research and data analysis and is working on his own Honor's thesis project. He is a co-author of a peer-reviewed scientific research article and has been awarded a Functional Genomics Thesis Fellowship from a division of the National Institutes of Health. An aspiring medical doctor, Jonathan was accepted into Tufts University School of Medicine through the Maine Track Early Acceptance program as a sophmore. In 2009 he received a Rezendes Global Service Scholarship and travelled to Tanzania to work in a clinical lab testing for HIV. In 2010 he went to Peru for humanitarian work with children. Jonathan is also fully involved in student leadership and service activities on campus. He has served as a student senator and on various university committees; he was the college's telecounseling representative and is a university tour guide. He is remarkable for his happy, kind, and helpful disposition, his reliability, and his high level of motivation. The College is extremely pleased to award the Frank B. and Charles S. Bickford Prize to Jonathan Pelletier.