College of Natural Sciences, Forestry, and Agriculture announces 2023 outstanding students, faculty and staff
The University of Maine College of Natural Sciences, Forestry, and Agriculture honored four undergraduate students for academic excellence, as well as nine graduate students, four faculty members, and three staff members at its annual Celebration of Excellence on April 26.
Faculty award winners:
Outstanding Faculty Teaching Award: Elizabeth M. Armstrong, M.S.W, Ph.D.
Assistant Professor, School of Social Work
Elizabeth Armstrong centers students in her pedagogy for the School of Social Work. She continually seeks their feedback, which guided her transformation of four courses and creation of two others. Her colleagues report that she made the once-dreaded research methods courses interesting and empowering. Her strengths-based feedback cultivates confidence and success among her students. She established the Professional Opioid Workforce Response Program to provide students with financial support and specialized training in a critically important field.
---
Outstanding Faculty Research Award: Douglas J. Gardner, Ph.D.
Professor of Sustainable Materials & Technology, School of Forest Resources
Douglas Gardner investigates new possibilities for wood products, focusing on their bonding capabilities. Composites developed in his lab were 3D-printed into the first house made entirely with biobased materials. Gardner has co-authored more than 160 research presentations, five patents and 265 publications that have been cited more than 10,000 times. He ranks among the top 10 scientists worldwide for wood research and currently leads or co-leads $56 million in grants with partners like the Oak Ridge National Laboratory.
---
Outstanding Faculty Public Service Award: Amanda Klemmer, Ph.D.
Assistant Professor of Landscape Ecology, School of Biology and Ecology
Amanda Klemmer is dedicated to making UMaine a better place to work and learn. Her contributions include serving on the Provost's Advisory Council for Equity, the President's Childcare Task Force, as chair and a founding member of WiSTEMM, and to Faculty Senate as University Environment Committee Chair and Vice President, all in just four years. Klemmer shares her passion for science and nature with people of all ages through public outreach and research powered by community science. She is also on the Maine Discovery Museum's Board of Directors and in three professional societies.
---
Outstanding Faculty Clinical Sciences Award: Sean Sibley, M.S.N., APRN, FNP-C, CNE
Clinical Assistant Faculty & Family Nurse Practitioner Program Coordinator, School of Nursing
Sean Sibley champions evidence-based practice from School of Nursing classrooms to Northern Light Cutler Health Center. More than 2,000 UMaine community members received health care from him in 2022. He was also central to managing the on-campus respiratory clinic throughout the COVID-19 pandemic. Sibley leads initiatives to make classrooms and courses more inclusive to students with diverse accessibility needs and socioeconomic backgrounds. As a researcher, he seeks to develop teaching methods that improve the care provided by family nurse practitioners. 
---
Staff award winners:
Outstanding Staff Award:
Rena Carey
Administrative Support Supervisor, Department of Wildlife, Fisheries, and Conservation Biology
Rena Carey runs the administrative operations for the Department of Wildlife, Fisheries, and Conservation Biology and the USGS Maine Cooperative Fish and Wildlife Research Unit. She wields her wide-ranging expertise with university and federal procedures to keep both units running smoothly. Her depth of knowledge and helpful attitude has made her an essential mentor for unit leaders, faculty, and scores of graduate students. "We are confident that Rena has been acknowledged in more graduate theses than most (probably all) of the faculty in our unit," said department Chair Erik Blomberg. 
---
Outstanding Staff Award:
David Fuller
Farm Operations Technician, Aroostook Farm, Maine Agricultural and Forest Experiment Station
David Fuller helps keep UMaine's center for potato research, Aroostook Farm, running smoothly. According to Assistant Extension Professor Bee Chim, he is the go-to person for researchers with equipment or field operations efficiency issues. Fuller readily assumed additional responsibilities when a colleague took leave during the 2022 growing season. He ensured fields were prepared, planted and managed according to exacting standards. Fuller's leadership maintained the continuity of long-term research projects for Maine's top agricultural commodity. 
---
Outstanding Staff Award:
Ann Hartman, M.S.W.
M.S.W. Distance Education Coordinator, School of Social Work
Ann Hartman is a leader in fostering diversity, equity, and inclusion among her colleagues. She is also a highly-valued mentor of graduate students in their formative final year of field placement. The School of Social Work alum co-developed a Community of Practice course focused on racial equity and liberatory teaching for social work faculty. She is also an outstanding university citizen, serving on most committees for her school and the Dr. Martin Luther King Jr. Breakfast. She volunteers extensively off-campus with advocacy groups to promote racial equity awareness and policy change.
---
Undergraduate student award winners:
Outstanding Undergraduate Student Award:
Aiden Pike
B.S. Biochemistry, B.S. Molecular & Cellular Biology, Honors College, Minors in French & Chemistry
Aiden Pike sought research opportunities from the start of his time at UMaine. His top-notch grades and laboratory work garnered numerous research fellowships, including one with Mount Desert Island Biological Laboratory. Pike's contributions to UMaine include tutoring and mentoring fellow students, and analyzing testing strategies for the UMS COVID-19 Science Advisory Board. He was also an active member of the marching, jazz and concert bands. He plans to pursue a master's degree in bioinformatics at the Roux Institute.
---
Outstanding International Student Award:
Maria Vina Lopez
B.S. Biology, Minors in Mathematics & Neuroscience, Honors College
Maria Vina Lopez, of Santiago de Compostela, Spain, arrived at UMaine ready to research. Her curiosity about the limits of the human brain's healthspan led her to labs at UMaine and Harvard Medical School. She has two co-authored journal articles in preparation and has presented at scientific conferences on this research. As president of UMaine's chapter of Engineers without Borders, Lopez equipped a community in Honduras with clean water. She also tutored fellow students and served with UMaine's Volunteer Ambulance Corps. 
---
Frank B. & Charles S. Bickford Prize: Sarah Foust
B.S. Molecular & Cellular Biology, Biochemistry (Double major), Minor in Graphic Arts
Sarah Foust maintained a perfect grade point average and excelled in labs at UMaine, U.C. San Francisco and the Bigelow Laboratory of Ocean Sciences. The aspiring biomedical scientist also sought to ignite a passion for science in others. She tutored and mentored students of all ages, and authored What is Research?, a children's book that explores a laboratory at UMaine. The Maine Top Scholar and Presidential Scholar also earned a research fellowship from the Center for Undergraduate Research for her capstone project.
---
Wallace C. & Janet S. Dunham Prize:
Maeve Liadan Mullin
B.S. Wildlife Ecology, Concentrations in Wildlife Science & Management in Conservation Biology
Maeve Liadan Mullin is a master of balance. She juggled courses with on-campus jobs and internships at the Moosehorn National Wildlife Refuge and the Raptor Education Group, Inc. As a university citizen, she set herself apart as an undergraduate learning assistant, ambassador for her major, and was elected President of UMaine's student chapter of the Wildlife Society. Mullin also assisted with research on tidal marsh sparrows, and helped coordinate volunteer opportunities for local wildlife refuges and other organizations. 
---
Graduate student award winners:
Edith M. Patch Outstanding Ph.D. Award:
Scott Braddock
Ph.D. Earth & Climate Sciences
Scott Braddock contextualizes how current changes to glaciers in Antarctica, Patagonia, and Alaska compare to those of the past. His research was the first to study past sea level rise in the Amundsen Sea, which was published in the leading journal, Nature Geoscience. Braddock is also dedicated to fostering interest in Polar STEM among high school students from underrepresented groups. He co-led the development of week-long field expeditions in Alaska for 300 students who will be the first people from their low-income families to attend college. His advisers are Seth Campbell and Brenda Hall. 
---
Outstanding Graduate Student Service Award:
Gabrielle Hillyer
Ph.D. Ecology & Environmental Sciences 
Gabrielle Hillyer's research fosters equitable approaches to fisheries governance for clams among the State of Maine and Wabanaki Nations. Her research has been published in preeminent journals and she is already recognized as a leading scholar
regarding decolonization and justice in small-scale fisheries. Hillyer is a research fellow with the National Science Foundation's Research  Traineeship Program and the Project Coordinator for the Maine Shellfish Learning Network. Her advisers are Bridie McGreavy and Anthony Sutton.
---
Outstanding Master's Degree Student Award:
Val Watson
M.S. Ecology & Environmental Sciences
Val Watson studies how efforts to restore Atlantic salmon habitat affect food webs and ecosystems. Her project is the first in-depth analysis of how large wood additions influence a range of stream ecosystem processes in Downeast Maine. Watson has presented her research at international conferences, including the 2022 Joint Aquatic Sciences Meeting. She is a gifted teacher, mentor, and science communicator who created research opportunities for 29 undergraduate students through her thesis project. Her adviser is Hamish Greig.
---
Jean A. and David A. Webb Outstanding Professional Master's Degree Student Award:
Master of Social Work
Athena Bryce strives to advocate for underrepresented communities and promote social justice. Her personal experiences with racism and passion for helping others led her to pursue a career in social work. Athena has excelled academically, achieving a nearly-perfect GPA in her program. Her work as a public health educator and community outreach coordinator reflects her commitment to fostering empowerment among individuals and communities. Bryce also serves on the School of Social Work's Curriculum Committee and Equity Stewardship Committee.
---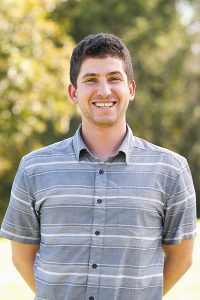 Doctoral Student Graduate Research Excellence Award: Peter D. Strand
Ph.D. Earth & Climate Sciences
Peter Strand studies the history of mountain glaciers across the planet to determine the underlying causes of global climate change. His research has demonstrated that atmospheric warming at the end of the last ice age was faster and farther-reaching than previously understood. Strand's mountain glacier records have contributed to new hypotheses about the origins of abrupt climate changes, and his research has been featured in prestigious scientific journals and at climate conferences worldwide. His advisers are Aaron Putnam and George Denton.
---
Master's Student Graduate Research Excellence Award:
Lara S. Katz
M.S. Wildlife Ecology
Lara Katz harbors an insatiable curiosity about rare wildlife. This led her to seek out the Bridle Shiner—a minnow native to western Maine with a plummeting population. She
seamlessly wields field, environmental DNA, and GIS skills to locate and develop a predictive
habitat model for the fish. Her research will inform future long-term monitoring and conservation action. Katz is also an adept science communicator with both scientists and state decision-makers. Her advisers are Joseph Zydlewski and Stephen Coghlan.
---
George F. Dow Graduate Award:
Elliot Johnston
Ph.D. Ecology & Environmental Sciences
Elliot Johnston studies the cascading effects of climate change and resource harvest on food webs and top predators. His dissertation research focuses on the Colorado Rocky Mountains and Gulf of Maine, and is already being used by Maine's regulating agencies and the coastal seaweed harvest industry. Johnston's Ph.D. research will generate a remarkable 10 to 15 publications. He has presented widely to scientific and public audiences, and mentored aspiring researchers across the Western Hemisphere. His advisers are Amanda Klemmer and Brian Olsen.
---
Fred Griffee Memorial Award: Rajeev Bhattarai

 
Ph.D. Forest Resources
Rajeev Bhattarai harnesses the power of big data and machine learning to develop new, more accurate forest health assessment methods. His approach is the first of its kind worldwide and addresses issues of relevance to Maine's forest industry like mapping forests' susceptibility to spruce budworm. Bhattarai has published three articles in leading journals and has widely presented his research at scientific conferences. He frequently shares his expertise with the public and is a valued teacher, mentor, and lab member. His adviser is Parinaz Rahimzadeh-Bajgiran.
---
Norris Charles Clements Graduate Student Award: Stephanie Hurd
Ph.D. Ecology & Environmental Sciences
Stephanie Hurd investigates the cascading impacts of forest management on wildlife communities, small mammal behavior, and Lyme disease transmission. Her field, disease ecology,  requires years of data collection and finely-tuned public outreach. Hurd has four manuscripts in preparation and has presented her research at national conferences, often securing grants to do so. She is also a highly-valued teacher, mentor, and STEM education volunteer, where she centers students and cultivates critical thinking. Her adviser is Allison Gardner.