G. Peirce and Florence Pitts-Webber Award winners named for 2012
G. Peirce and Florence Pitts-Webber Award for Outstanding Research in Forest Resources—2012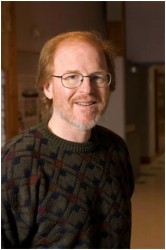 Douglas J. Gardner, Professor of Wood Science
School of Forest Resources
Doug Gardner's research efforts focus on two main areas: cellulosic nancomposites and wood-plastic composites. In addition to serving in the School of Forest Resources, Doug is a research scientist at the AEWC and participates in the Forest Bioproducts Research Institute. During the past five years he has coauthored 22 refereed journal articles. He is also the author of three successful patents and one pending patent application. Since coming to UMaine, Doug has been PI or co-PI of grants totaling more than $3 million, an annual average of nearly $600,000. He is internationally recognized as an expert in his field and routinely asked to provide keynote presentations at conferences. On top of this, Doug is a strong mentor to his graduate students, preparing them for successful and productive careers. This outstanding level of productivity in an area with potential significant economic benefit to the state makes Douglas Gardner an ideal candidate for the G. Peirce and Florence Pitts-Webber Award for Outstanding Research in Forest Resources.
G. Peirce and Florence Pitts-Webber Award for Outstanding Forestry Teaching—2012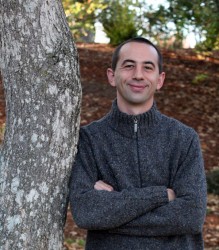 Aaron Weiskittel, Assistant Professor of Forest Biometrics and Modeling
School of Forest Resources
Although Aaron Weiskittel has only a 20% teaching appointment, it is clear that his role as an educator is important to him and the school. Aaron used knowledge he gained from UMaine's Center for Teaching Excellence workshops to completely revise his Advance Forest Measurement course. The class is now structured so that students have to become proficient in processing and analyzing the data they collect in the field, and students are mastering skills they will use regularly in their professional careers. Aaron also offers independent study options every semester on topics such as forest sampling and statistics and statistical modeling. His students appreciate his ability to condense complex and abstract concepts into more accessible language and examples. As one student put it: "As someone who generally hates math, I was amazed that Aaron was successful at making statistics (dare I say) exciting!" Aaron students also remark on his patience in working with them one on one after class and even beyond regular office hours. Because of his commitment to his students and his creativity in developing new ways to communicate complex subject matters, Aaron Weiskittel deserves this year's Outstanding Forestry Teaching Award.