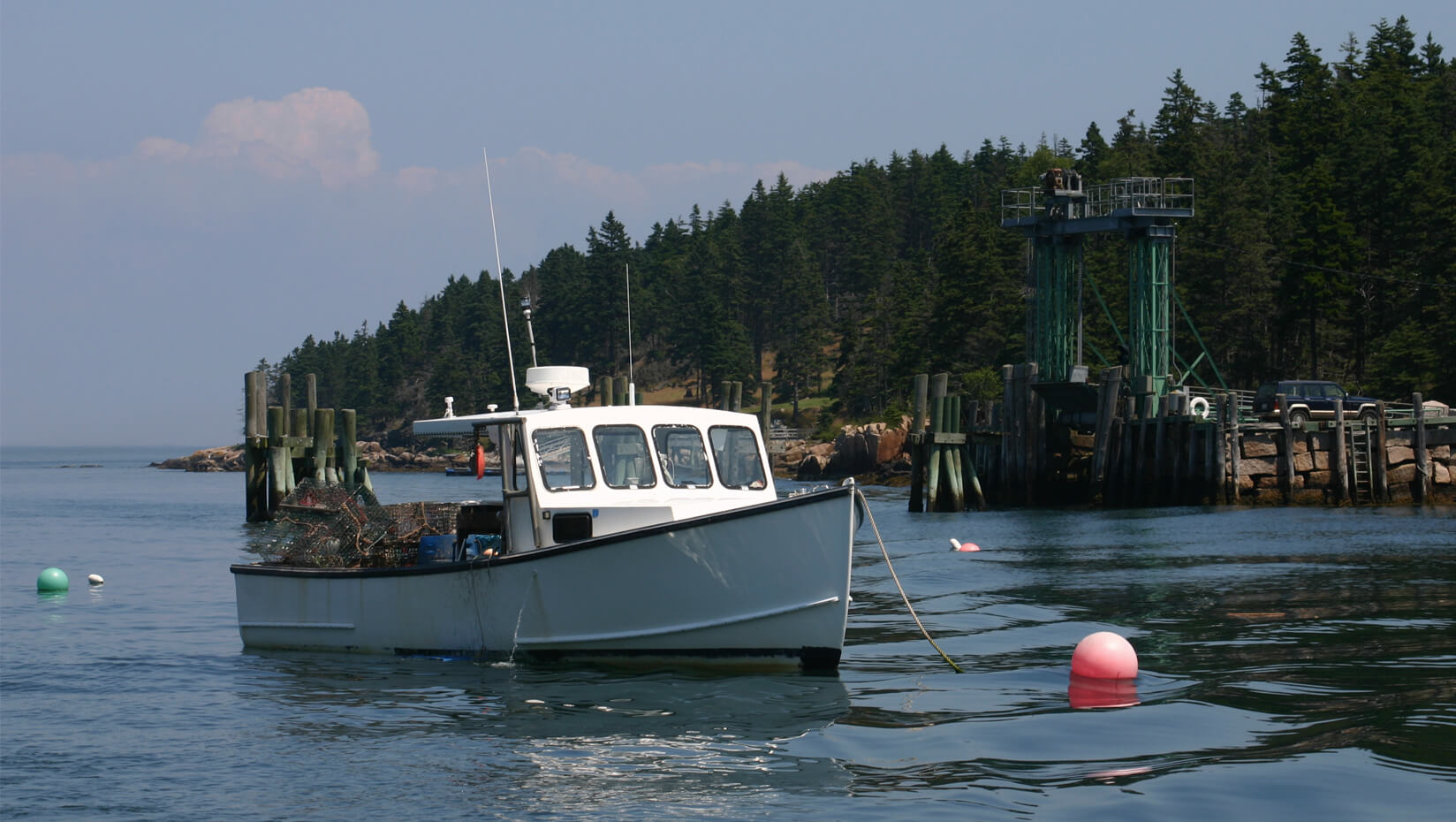 High-performance computer modeling to tackle fisheries future
Timely forecasts of storms and effective management of commercial fishing are essential in the wake of extreme weather events and unprecedented warming in the Gulf of Maine.
Damian Brady, University of Maine assistant professor in the School of Marine Sciences at the Darling Marine Center, is working to advance both of those goals.
The National Science Foundation recently awarded Brady and colleagues a $266,309 grant to advance UMaine high-performance computer modeling tools to do just that.
The project — "Major Research Instrumentation Program Track 1: Acquisition of High Performance Computing to Model Coastal Responses to a Changing Environment" — includes buying a system that nearly triples computing power at the university and acquiring an off-site backup system for project data.
The project is ideal because it joins world-class researchers and experts in cyberinfrastructure to create a platform that advances goals of the research and creates a platform that benefits research and education across all disciplines, says Bruce Segee, the Henry R. and Grace V. Butler Professor of Electrical and Computer Engineering and director of the Advanced Computing Group.
"Computing and storage are the test tubes and microscopes of the 21st century. They support the creation of knowledge, collaboration, communication and economic growth," he says.
"Maine is fortunate to have a High Performance Computation facility available to its researchers and students, and this grant will help significantly increase the complexity of the questions that can be asked and the number of users it can support. Demand for computing resources is growing at a rapid pace, and this grant provides a great step forward to help meet the demand."
The tools will help scientists better predict climate changes and extreme weather, as well as understand ensuing ecological and physical consequences, and weigh costs and benefits of adaptation or mitigation.
"The effects of climate change are not likely to be straightforward. There are species and ecosystems that will benefit and those that will not," says Brady.
"The purpose of running computer models is that they ask the really tough questions like: What will happen to the lobster industry under a 1-, 2-, or 3-degree (temperature) increase? What will the impact of increased rainfall be on shellfish along the coast? Although models will not perfectly predict the consequences of these changes, they can give us a range of potential futures."
Maine is uniquely positioned physically and economically to be affected by climate change, Brady says. The state is on one of the sharpest latitudinal temperature gradients in the world and has one of the longest coastlines in the United States."
And the potential impacts of climate change are significant for Maine, where the economy is linked to marine resources and infrastructure. The aquaculture industry (predominantly salmon and shellfish) doubled in value from 2005 to 2013. And Maine's commercial fisheries were valued at a record $585 million in 2014, says Brady.
Boosting computing capacity at UMaine will allow coastal modelers to inform local decisions and increase undergraduate and graduate student access to high-performance computing, Brady says.
UMaine colleagues Huijie Xue, professor of oceanography; Fei Chai, professor of oceanography; Qingping Zou, assistant professor of coastal engineering, and Sean Birkel, research assistant professor with the Climate Change Institute, are taking part in the three-year project with Brady and Segee.
Contact: Beth Staples, 207.581.3777