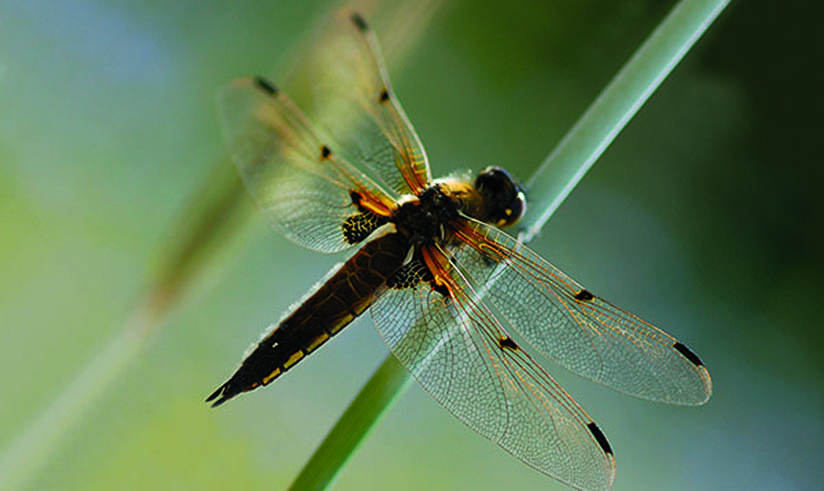 National Park Service video features dragonfly mercury project founded at UMaine
The National Park Service recently released an "Outside Science (inside parks)" video featuring a dragonfly mercury research project that was founded at the University of Maine.
"Episode 2: Blue Skies and Dragonflies" explores a research collaboration among UMaine, the U.S. Geological Survey (USGS) and National Park Service to study mercury in dragonfly larvae.
The project engages citizen scientists such as students and visitors in national parks to collect dragonfly larvae from distinct sampling sites. The nymphs collected from about 60 national parks are being sent to UMaine, USGS and Dartmouth College laboratories for analysis.
According to the National Park Service website on the project, the goal is to better understand human-caused mercury contamination in national park environments and "characterizing the risk and potential transfer of mercury around food webs."
The national park service project was founded at UMaine in 2012 under the direction of Sarah Nelson, a scientist with UMaine's School of Forest Resources, Ecology and Environmental Sciences program, and Sen. George J. Mitchell Center. The project grew from Acadia Learning, a collaboration with UMaine, Schoodic Institute and a group of high school teachers across Maine, New Hampshire and Vermont, who developed field methods that could be used effectively by citizen scientists.