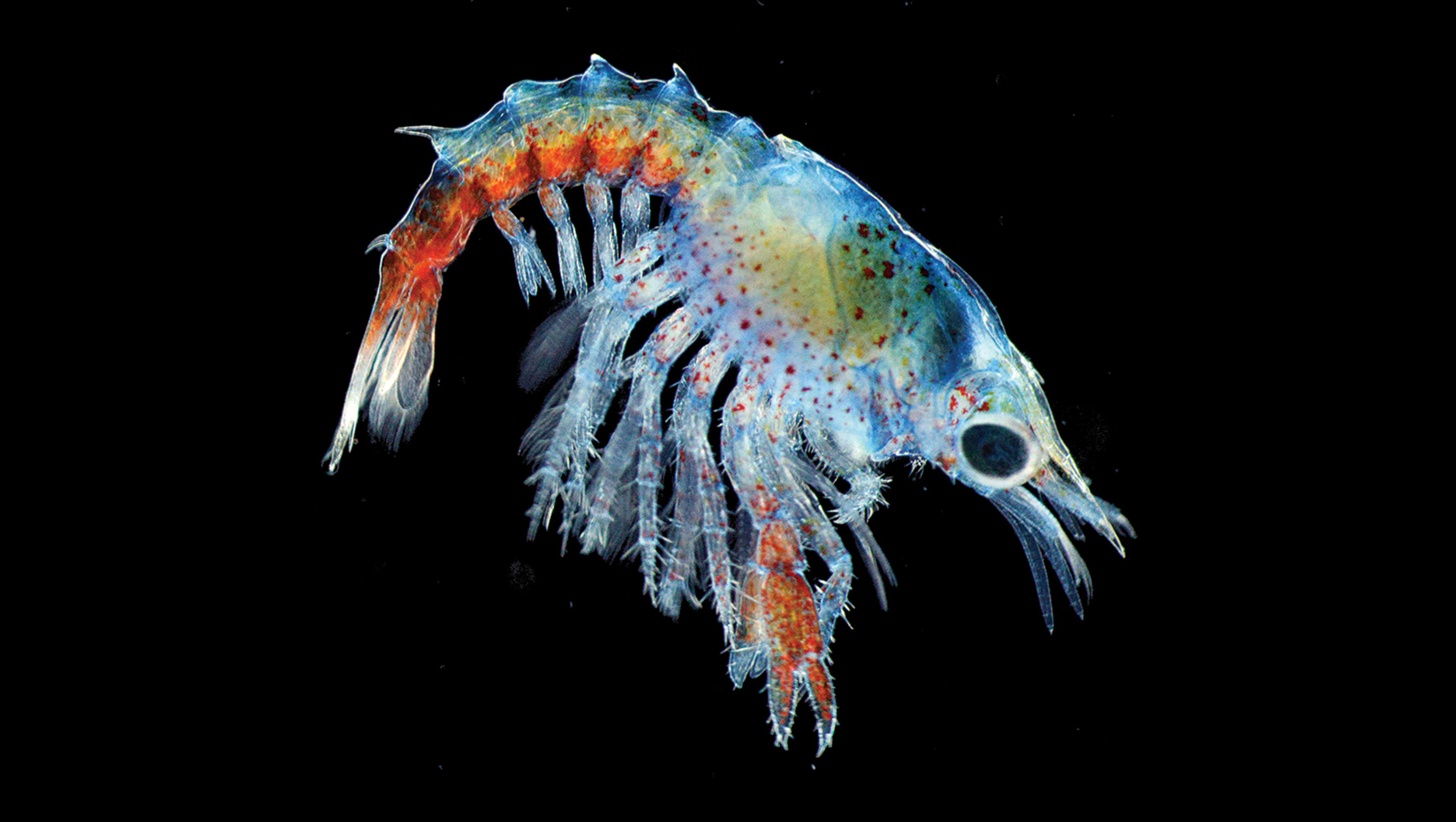 And the People's Choice winner is … Jesica Waller
For some, a picture is worth a thousand words.
For Jesica Waller, it's worth $500, the opportunity to introduce people to her research through beautiful art and to be published in "Popular Science" magazine.
Her photograph of a 3-week-old American lobster won the People's Choice Award and its accompanying cash prize in the Vizzies, a National Science Foundation contest that celebrates striking visuals and video that advance understanding of science.
Waller is earning her master's degree in marine biology at the University of Maine Darling Marine Center in Walpole.
The stunning lobster photograph she took with a camera mounted on a dissecting microscope is in the March/April edition of "Popular Science." The online headline for Waller's piece is titled "Baby Lobsters Look Like They're From Another Planet."
To see Waller's winning photo, which was selected by public vote, as well as the other winners, visit popsci.com/baby-lobsters-look-like-aliens.
"Some of science's most powerful statements are not made in words. From DaVinci's Vitruvian Man to Rosalind Franklin's X-rays, science visualization has a long and literally illustrious history," reads the description of the challenge.
"To illustrate is to enlighten."
Waller's colorful photograph of a baby lobster against a black background does just that.
It shows the complexity of the larval body plan and highlights some of the distinct features, including the feathery tail and sensitive leg hairs. Lobsters, Waller says, have poor vision and use hairs on their claws to determine whether objects are food.
She is researching how lobster larvae at the developmental and genetic levels respond to climate change and ocean acidification.
Waller, who earned the 2015–16 Canadian-American Center Fellowship from the UMaine Canadian-American Center for her research, has found when there is a rise in ocean temperature, lobsters experience more rapid development and increased mortality.
Each day last summer, Waller selected larvae from her experiment to photograph.
Waller, of Sagamore, Massachusetts, says she chose UMaine for graduate school because of the opportunity to work with Research Professor Rick Wahle and to study the culture of lobsters. She was drawn to the beautiful seaside Darling Marine Center campus, which also is close to the Bigelow Laboratory for Ocean Sciences.
This is the second year "Popular Science" and the NSF have brought the public "exemplars of information made beautiful."
Halley McVeigh and Noah Oppenheim also are credited on the lobster photograph. McVeigh took part in the research project through an NSF Research Experiences for Undergraduates (REU) program and Oppenheim, a UMaine graduate student pursuing a master's degree in marine biology and marine policy, helped format the photo.
Waller, who says she didn't have much prior involvement with photography, is grateful for the experience.
"I learned how hard it is to get a good picture of something that is alive and moving," jokes Waller from the 2016 Ocean Sciences Meeting in New Orleans.
"I have a much better understanding of lobster larvae and through the process I received many kind words of support from students, the UMaine community and the scientific community. A beautiful image can really introduce people to science and my research."
Contact: Beth Staples, 207.581.3777