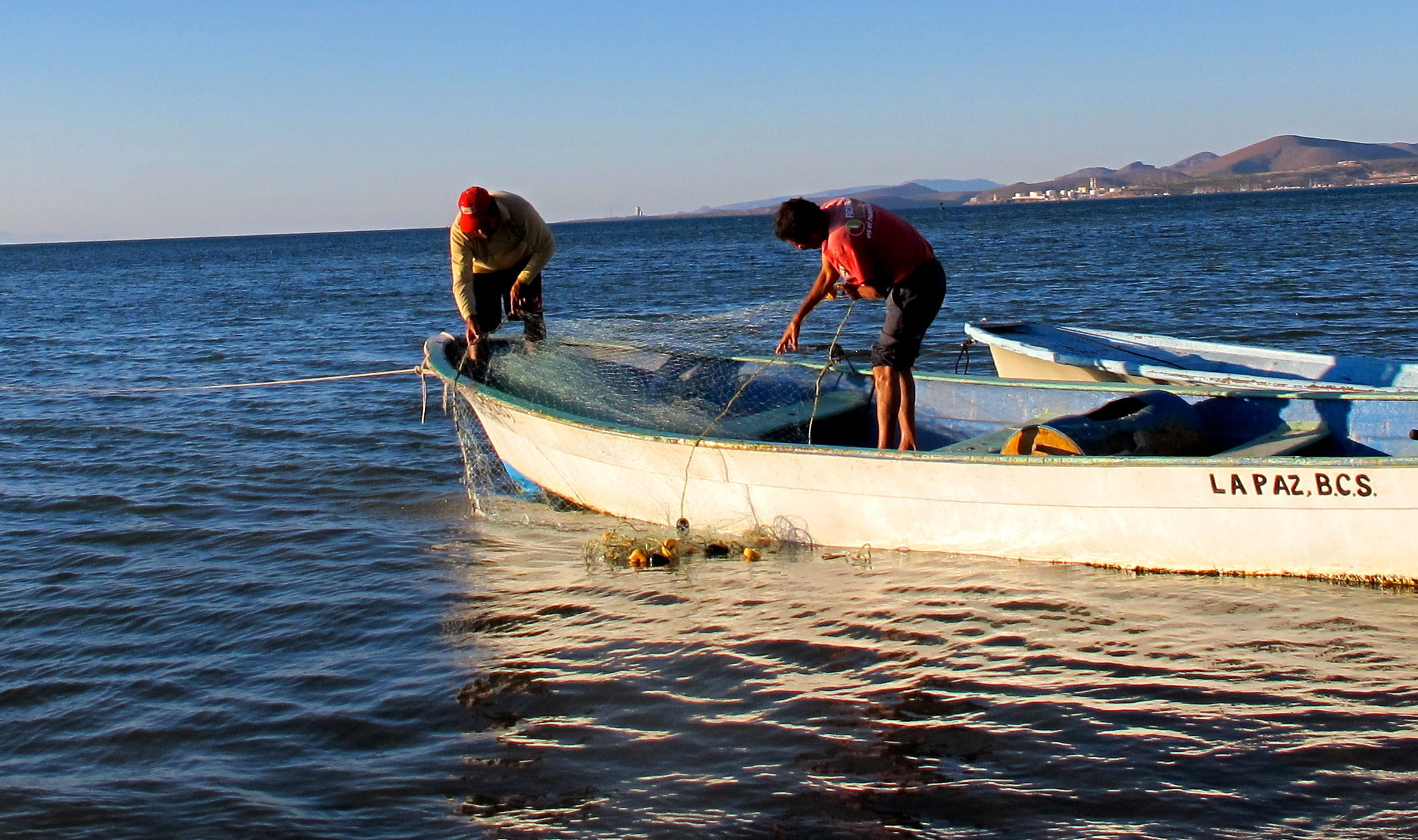 Fishers' decisions shaped by both climate, community distinctions
An international research team led by Heather Leslie found fishers' decisions are shaped by differences in both natural and social environments.
The team discovered the community with stronger fishing rights exerted more control over fishers' decisions than communities with weaker rights, and did so in a way consistent with the impacts of climate variability on fished species, said Leslie, director of University of Maine Darling Marine Center.
While previous studies have connected climate impacts on single species, Leslie and collaborators traced the connections between people and fisheries across the tens of species caught by fishermen working the waters of Baja California Sur, in Mexico.
"Thanks to the generosity of the fishermen and their willingness to share information, we were able to trace the impacts of climate variability and local fishing rights on decisions about how and how much to fish," Leslie said.
"While our findings may not surprise those who spend their lives working on the water, the results demonstrate the depth of local knowledge and monitoring that communities can deploy and hopefully provide guidance about how to sustain coastal fisheries elsewhere."
The interdisciplinary team of economists, anthropologists and environmental scientists used information from fishers' logbooks to trace the impact of climate and property rights on community-level fishing decisions.
To match those decisions with what is known about climate variation in Baja, they drew on satellite-derived information on climate conditions and culled information on fished species' responses to climate variability from more than 50 scientific papers in English and Spanish.
Leslie, who also is the Libra Associate Professor at UMaine's School of Marine Sciences, has been investigating human and ecological dimensions of coastal fisheries in Mexico for more than a decade.
"My work in Mexico was sparked by my early observations on the Maine coast, almost 20 years ago," Leslie said.
"I was impressed by many Maine fishermen's commitment to place-based fisheries management, and wanted to learn how place-based stewardship of marine resources operates in other parts of the world."
The team's results are included in the paper "Property Rights for Fishing Cooperatives: How (and How Well) Do They Work?," published by World Bank Economic Review.
Leslie will continue her work in Mexico for another three years with support from the U.S. National Science Foundation. She is scoping out the next phase of her applied marine research program, which will focus closer to home in Maine.
Leslie returned to Maine in August 2015, when she became director of the DMC, which is the University of Maine marine laboratory. It celebrated its 50th anniversary in 2015 and is the state's hub for applied research for coastal fisheries, aquaculture and environmental monitoring. The Darling Marine Center is on the Damariscotta River in Maine's midcoast region, and welcomes UMaine faculty, staff, students, and visiting investigators from around the world throughout the year. Researchers in residence at the DMC work on a range of marine science topics, including aquaculture and marine fisheries; biogeochemistry and microbial ecology; remote sensing, phytoplankton ecology, and ocean optics; invertebrate biology and biodiversity; marine archaeology; and marine conservation science and policy.
Contact: Linda Healy, 207.563.8220