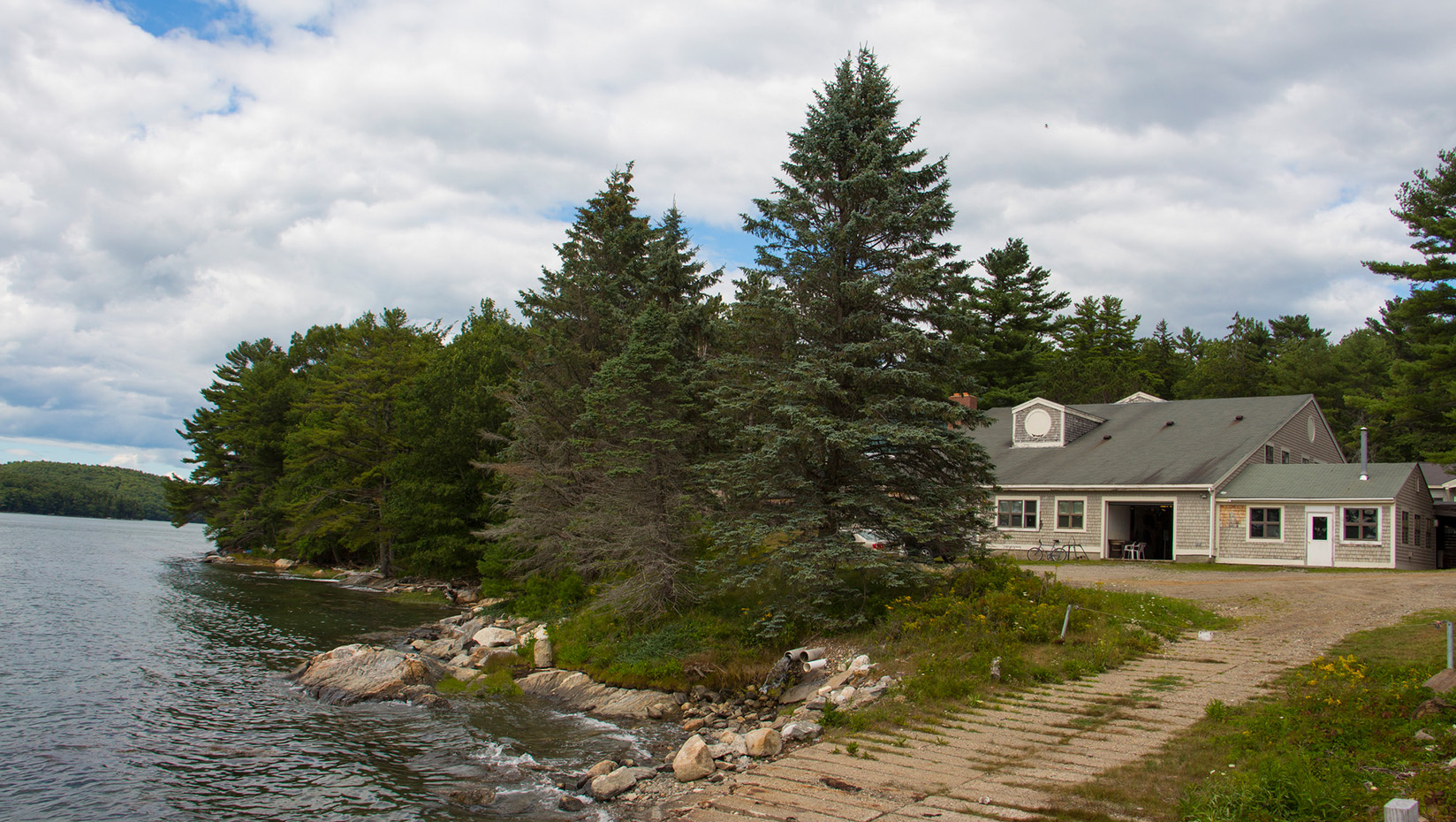 Public invited to university-industry research symposium at DMC
Students, researchers, fishermen, aquaculturists and other marine professionals will gather at the University of Maine's marine laboratory, Darling Marine Center (DMC), on Thursday, Aug. 11 for the SEA Fellows Summer Science Symposium.
The SEA (Science for Economic Impact and Application) Fellows program is a new initiative developed by UMaine and the University of Maine at Machias (UMM) to catalyze university-industry partnerships.
The program supports undergraduate research related to Maine's marine economy, as well as the ecosystems and coastal communities that support it. It is funded by a National Science Foundation award to Maine EPSCoR at UMaine, and in-kind support from DMC and the Downeast Institute, UMM's marine field station.
Undergraduate students from around Maine who are conducting applied marine research projects will present their work as posters 2–5 p.m. in Brooke Hall, on the lower DMC campus.
"Thanks to Maine EPSCoR and the Sustainable Ecological Aquaculture Network (SEANET), we were able to launch SEA Fellows," says Heather Leslie, director of DMC.
"Our focus this first year is aquaculture. The symposium is open to all students, community members, marine professionals and researchers who are interested in research, development and technology transfer related to Maine's coast and ocean."
The SEA Fellows hail from multiple Maine communities, as well as from out of state. They include Antonia Barela of New Boston, New Hampshire; Caroline Carrigan of Topsham, Maine; Emmah Day of Exeter, Maine; Justin Lewis, of Rochester, New York; Melissa Rosa of New Haven, Connecticut; Margaret Towle of Gorham, Maine; and Breanna Whittemore of Bridgewater, Massachusetts.
SEA Fellows have been collaborating with academic researchers and marine industry professionals on topics ranging from lobster physiology and disease to the impacts of coastal water quality on shellfish growth and production. Descriptions of student projects are posted on the DMC website.
The inaugural SEA Fellows Summer Science Symposium will feature poster presentations by the SEA Fellows and other students from UMaine, UMM and the University of New England, among other institutions. Guest speaker Dick Clime of Coastal Enterprises, Inc. will kick off the afternoon with remarks on the importance and future of industry-university collaborations. After the student poster and networking session, the event will conclude with a tour of the DMC shellfish hatchery, business incubation facilities and waterfront.
This event is open to the public and RSVPs are requested by Thursday, Aug. 4 to kthornton@maine.edu or 207.563.8124.
Contact: Beth Staples, 207.581.3777