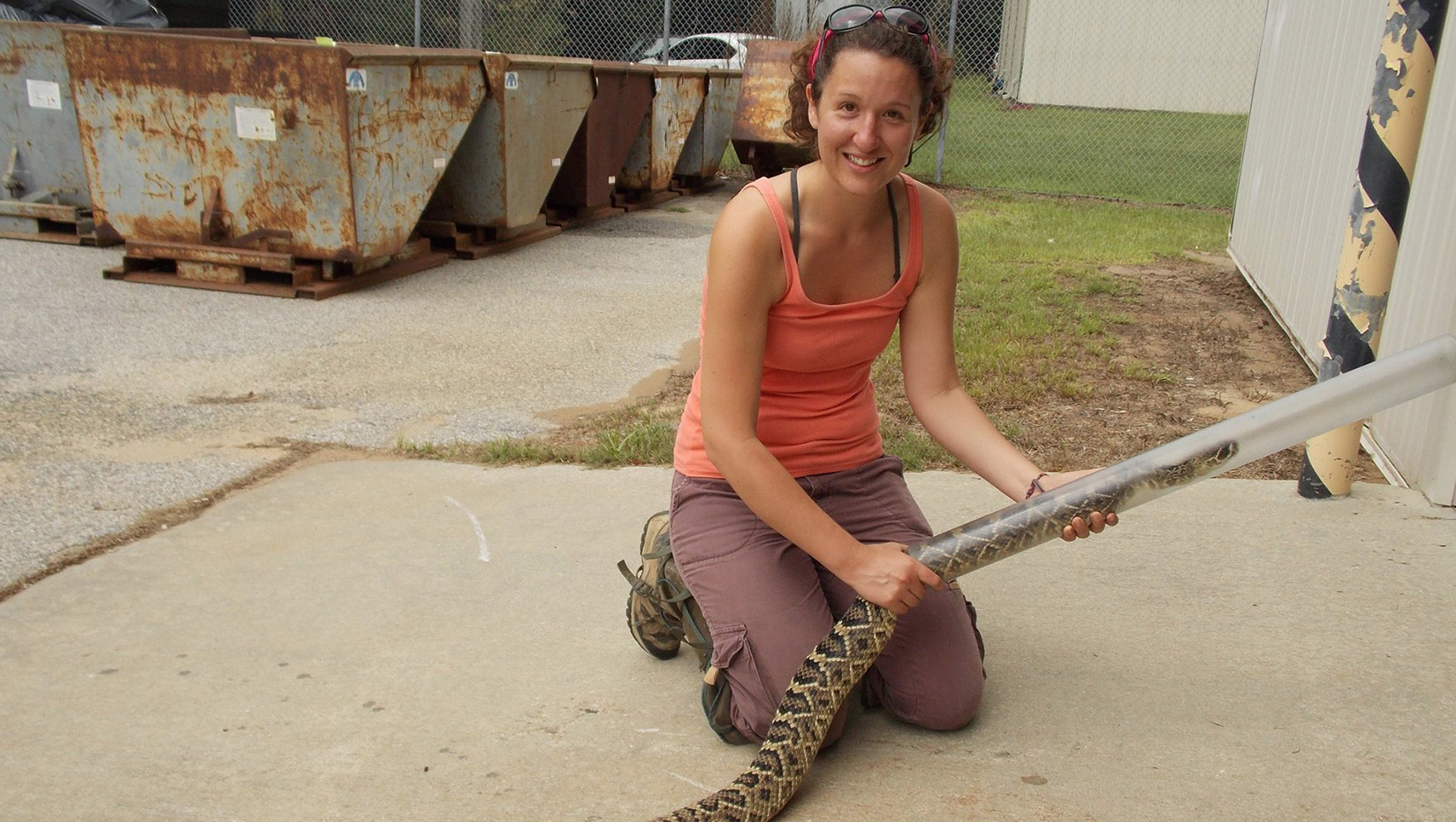 Berlynna Heres: From working with rattlesnakes to American eels
Berlynna Heres, a doctoral student in the Department of Wildlife, Fisheries, and Conservation, is applying her passion for snakes to her new research focus at the University of Maine — the American eel.
American eels, common residents in Maine's lakes and waterways, migrate to the ocean to spawn. Occasionally the fish must navigate one of the state's hydroelectric dams while on the journey and risk being injured, or even killed, by their turbines.
Heres' research, part of the George J. Mitchell Center for Sustainability Solutions led Future of Dams project, seeks to combine our current understanding of the migration of the American eel with the effect hydroelectric dams have on this process. She hopes to develop a real-time, eel-movement tool for fisheries managers throughout the world. It will be a tool that can accurately inform dam operators about the timing of eel migrations and help minimize the risk to the fish as they migrate downstream.
"If we could improve our eel fishery it could be a huge source of income in the U.S. market, but just as important, these fish are important members of an ecosystem, an important member of the food chain," says Heres.
Read more about Heres' research on the George J. Mitchell Center for Sustainability website.