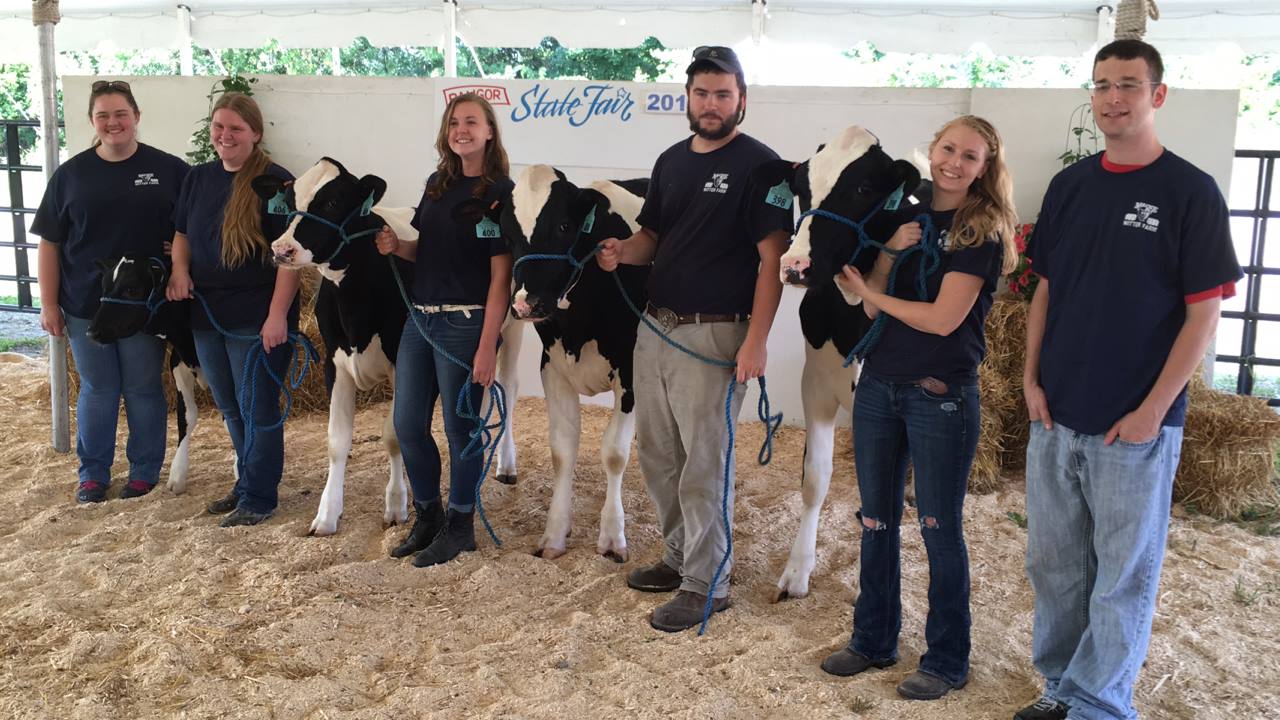 Cattle, students showcase hands-on learning at Bangor State Fair
Students from the School of Food and Agriculture are took part in the Bangor State Fair, a local annual tradition last week. They exhibited Holstein dairy cattle from the J. Franklin Witter Teaching & Research Center, which is located adjacent to the University of Maine campus.
"In years past a number of people grew up on farms, not so much anymore. It's an opportunity to let them know where their food comes from and to let them know we have a program here where students can come to the University of Maine to learn how to take care of livestock like cattle, horses and sheep," said David Marcinkowski, an Associate Professor in the School of Food and Agriculture and Dairy Specialist for the University of Maine's Cooperative Extension Service.
Outreach efforts like this reflect the University's land grant mission, which includes addressing stakeholder needs through relevant research and outreach.