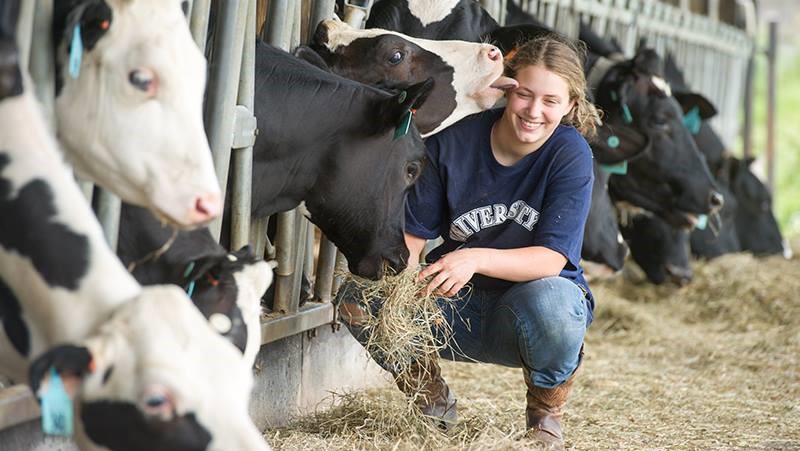 Harvest fall fun at Witter Farm with Cabot Creamery
The University of Maine J.F. Witter Teaching and Research Center will host Cabot Creamery Cooperative's Open Farm Sunday from 11 a.m.–2 p.m. Sunday, Oct. 9.
Members of the public are welcome to visit the farm for a family-friendly afternoon of free cheese, apples, games, and live bluegrass music.
UMaine Applied Dairy Cooperative of Organized Working Students (UMAD COWS) and students with Maine Animal Club (MAC) will be available to answer questions and give tours. Guests can also see cows and sheep, join barnyard activities and sample Cabot cheese.
Throughout New England and upstate New York, Cabot Creamery's supplying farms have invited the public to experience family traditions and celebrate "farm to fork" sustainability.
The Witter Center includes Witter Farm and Rogers Farm. Research at Witter Farm supports Maine's dairy, sheep and equine industries. To learn more about the Witter Center, visit umaine.edu/wittercenter. To request a disability accommodation, contact Joshua Hatley at 704.467.2159.