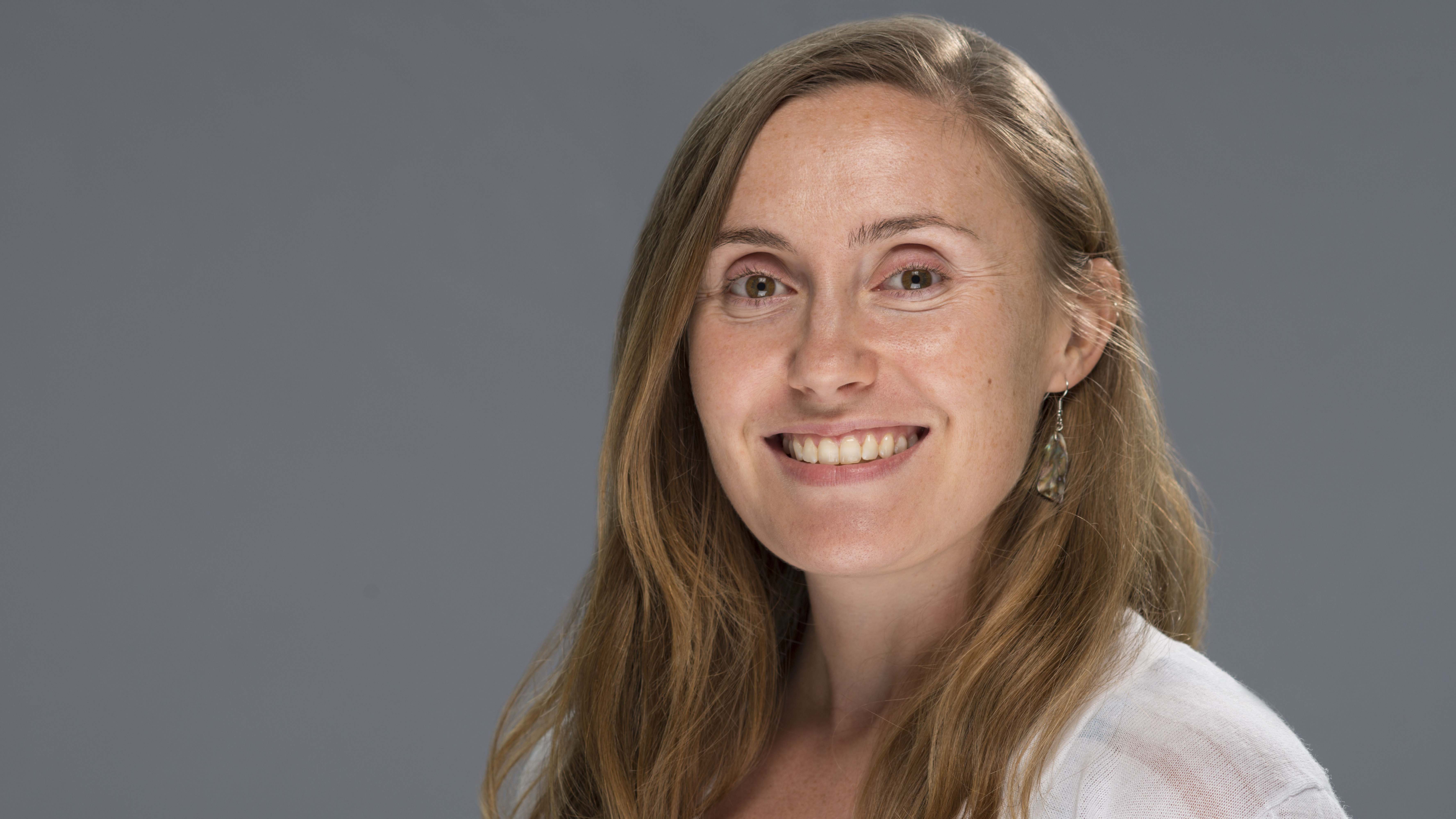 New Faculty: Kate Ruskin
The College of Natural Sciences, Forestry, and Agriculture brought a wealth of experience and expertise to its community when it welcomed new faculty this fall. Over the next few months we will feature a new faculty member every Monday and Wednesday to help you get acquainted with these new members of our community.
Please join us in welcoming Katharine Ruskin to the Ecology and Environmental Sciences program!
Title
Lecturer and Undergraduate Coordinator
Highest Degree
Ph.D., University of Maine, Ecology and Environmental Sciences
Specialty/Research Area
Conservation, birds, global change, and large-scale ecology
When did you discover a passion for your specialty?
I discovered my interests in conservation, birds, and research while conducting my senior thesis at Columbia University.  I studied waterbird behavior in their breeding colonies in New York City, where they nest on uninhabited, former quarantine islands scattered throughout the harbor.  I learned then that ecology and conservation are incredible, multifaceted lenses for seeing the world; that summer, I learned about wildlife, human impacts on the environment, the history of the city and its land use over time.  Best of all, I learned about those topics while doing field work in nesting bird colonies and piloting a small boat around beautiful New York Harbor!
Why UMaine?
I have loved spending time in Maine and its habitats for many years, particularly while I was a graduate student here in the EES department at UMaine.  Most importantly, the people I've worked with at UMaine and throughout the state are excellent colleagues and students– collaborative, friendly, and creative.
What is one thing you look forward to in the coming year?
I'm excited to teach EES core classes, especially those that involve field trips and introducing students to the amazing breadth of ecology and environmental sciences as a field of study.