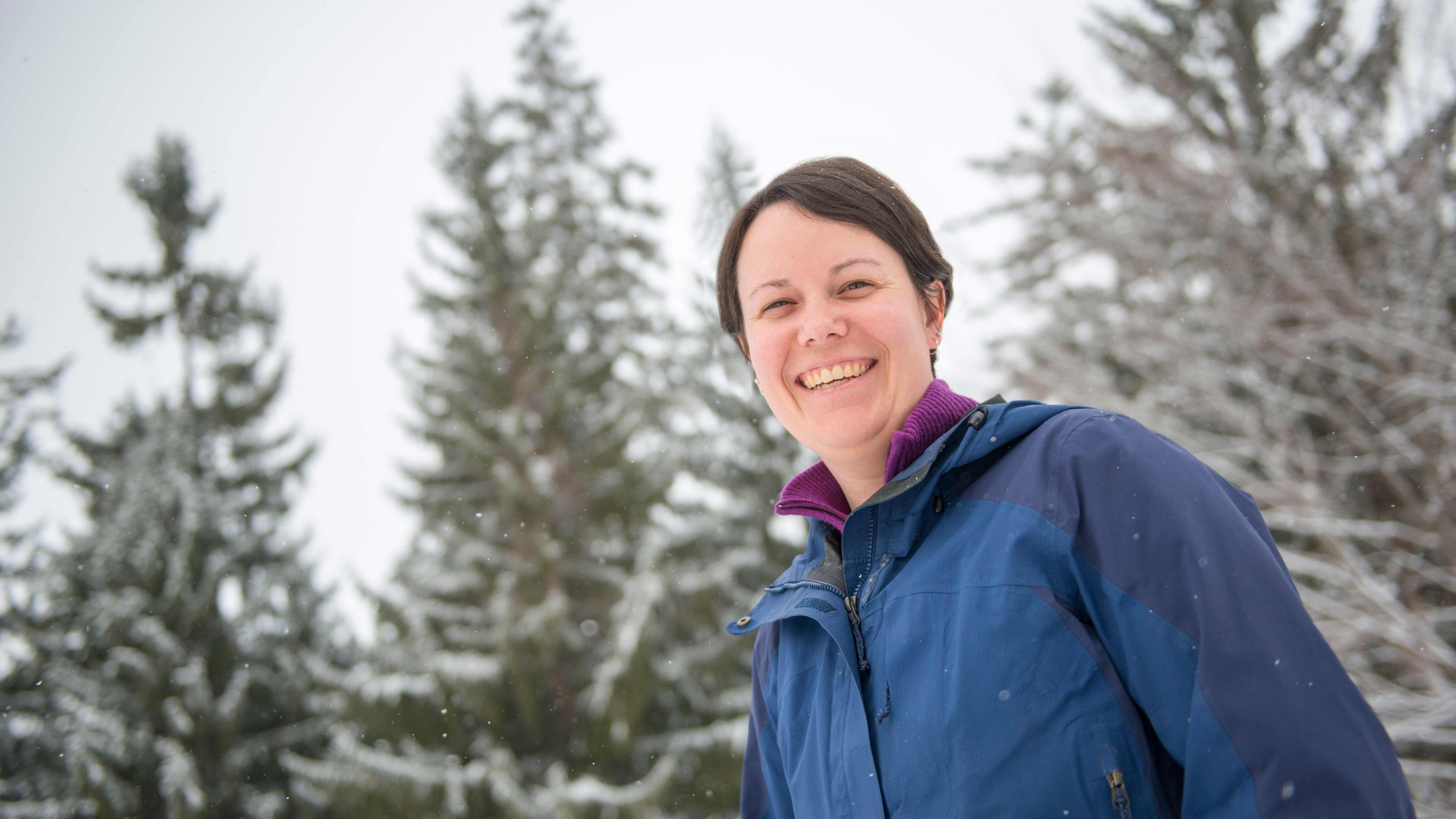 In a time of transition, Leahy steps up to leadership role
Jessica Leahy has been named interim associate dean for research in the College of Natural Sciences, Forestry, and Agriculture, and interim associate director of the Maine Agricultural and Forest Experiment Station.
She succeeds Frederick Servello, who will assume the position of interim dean for the college, and director of the Experiment Station following Edward Ashworth's retirement on Sept. 30 after 10 years as dean.
Leahy, who joined the School of Forest Resources as faculty in 2005 and currently serves as an associate professor, will serve a nine-month appointment, Oct. 1-June 30.
In her new role, Leahy will oversee UMaine's research farms and gardens and work with Servello to lead the college's research programs.
"Jessica is a rising leader in the college with strong credentials in natural resources management," Servello said.  "She has experience across our land grant mission, with research centers, academic programs, and the Experiment Station's research council. I am pleased the college's research programs will be under her leadership while a national search for a dean is underway."
At UMaine, Leahy has taught courses in human dimensions of natural resources, environmental communication, and rural development. Her current research projects focus on family forest landowners, rural prosperity, public acceptability of forest management, and the influence of media and educational campaigns on environmental attitudes and behaviors.
She served as the Family Forest Program Leader of the Center for Research on Sustainable Forests from 2010-2016, Master of Forestry Program Coordinator in 2015, Ecology and Environmental Sciences Graduate Coordinator from 2012-2014 and Ecology and Environmental Sciences Director in 2014. Prior to joining the University of Maine community, Leahy earned her doctorate at the University of Minnesota and master and bachelor degrees from Oregon State University.