New Faculty: Joshua Kelley
We are pleased to welcome 18 new faculty to its community this fall. Each brings with them a plethora of experience and expertise that will enrich our university. The College plans to feature a new faculty member every Monday and Wednesday to help our community get acquainted with our new colleagues or teachers.
Please join us in welcoming Joshua Kelley to the Department of Molecular and Biomedical Sciences.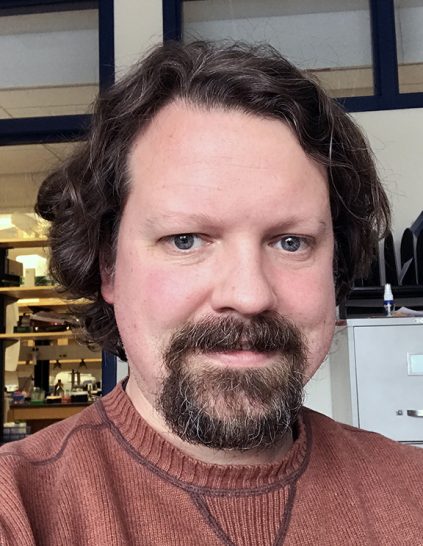 Title
Assistant Professor of Biochemistry
Highest Degree
Ph.D. in Biochemistry and Molecular Genetics from the University of Virginia.  I studied regulation of nuclear transport.
Specialty/Research Area
Broadly, I study the regulation of G-protein signaling pathways. More specifically I am interested in using the model system of baker's yeast.
When did you discover a passion for your specialty?
While I've been interested in biology and chemistry since High school, it was learning about signaling networks in my introductory Cell Biology course in college that lead me to focus on signaling pathway regulation.
Why UMaine?
I was drawn to the University of Maine by the importance placed upon undergraduate research here. I enjoy teaching as well as mentoring in the laboratory, so I was looking for a place where I would be interacting with students in the classroom and in the laboratory, and Maine offers a great balance in that respect. The rural setting in a beautiful area was a happy bonus.
What is one thing you look forward to in the coming year?
I am really looking forward to getting my own lab set up, and getting students into the lab.  Starting from scratch with all new students will be a lot of work, but I think it will be very rewarding for all involved.