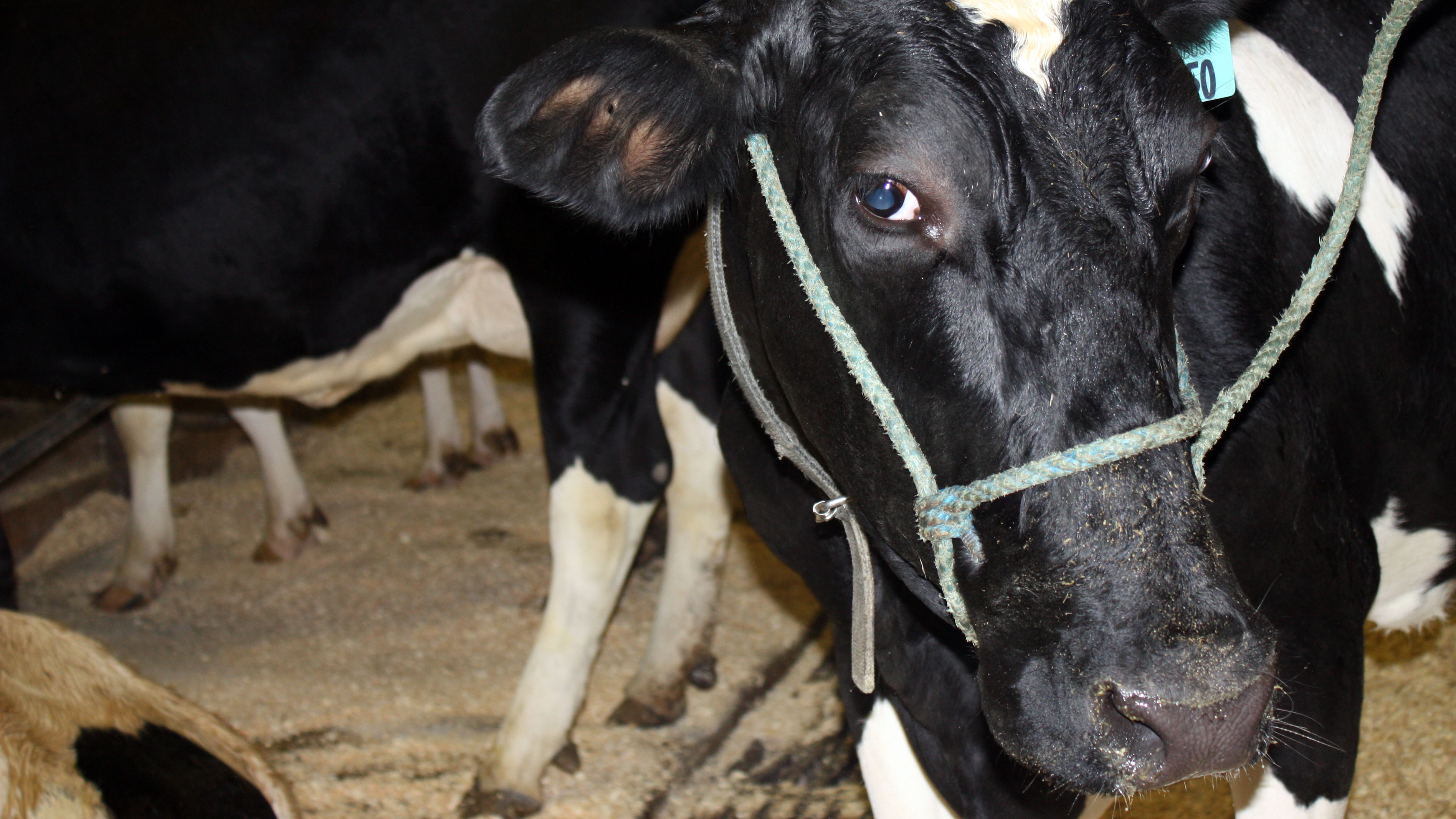 UMaine Holstein ranks among cream of the crop
The Holstein Association USA announced this month that a member of the J.F. Witter Teaching and Research Center's dairy herd ranks among the top 10,000 registered Holsteins in the country for Total Performance Index (CTPI).
With more than 22 million registered Holsteins in the United States, the distinction places UM Robust Rosmerta in the top .05 percent of her breed. CTPI accounts for a dairy cow's milk production, reproductive health and her overall conformation, or build.
The 3-year-old Holstein is the second cow in the center's 44-year history to earn this distinction. The previous title holder was Rosmerta's dam, or mother, UM Planet Rou in 2013.
Rosmerta's lineage includes other notable members of the Holstein breed including Robust, her sire; Planet, her maternal grandsire; and Crown, her maternal great grandsire. Rosmerta's daughter, UM Crank It Rosetta, also resides at Witter Farm and made her public debut at the Bangor State Fair in July.