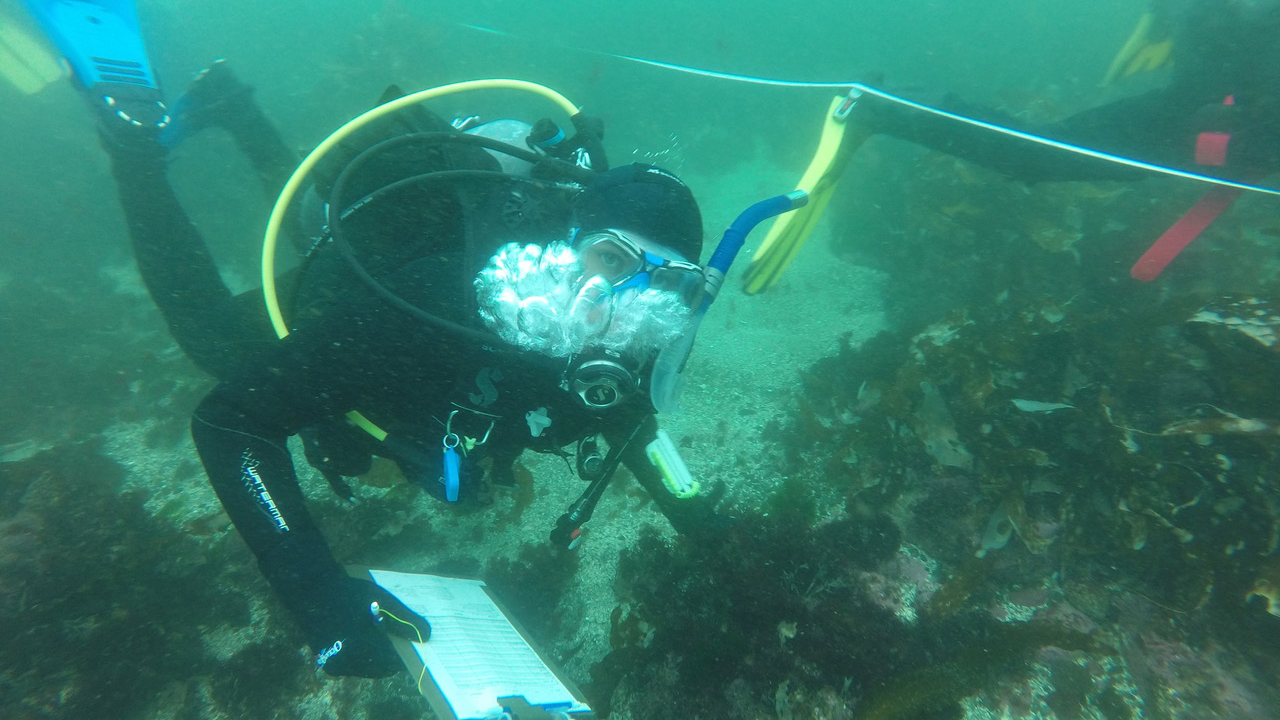 Students earn scientific diving certification at UMaine's Darling Marine Center
Nine students completed their scientific diving certification at the University of Maine's Darling Marine Center in Walpole. Scientific divers study the underwater environment using scuba or other diving equipment, the certification is a critical step for many marine science students as they prepare for academic and professional careers.
The UMaine program follows American Academy of Underwater Sciences (AAUS) standards, which require passing stringent physical exams, meeting additional training requirements, and maintaining a sustained level of diving activity.
"Our students spend many hours learning about diving physics, physiology, equipment, first aid and rescue techniques, while studying regulatory and scientific policy and procedures," said UMaine's Dive Safety Officer Christopher Rigaud. "They're also putting those skills into practice under the water."
Students earn scientific diving certification after the successful completion of UMaine's School of Marine Sciences Introduction to Research Diving course. The course has trained 87 scientific divers over the past nine consecutive years. Graduates of the UMaine program have won numerous awards and scholarships.
"I would love to incorporate what I learned from the course into my career," said Lauren Rice, from Harpswell, who was recently certified through the program. "When you're diving, you can get up close and personal with the animal or the subject you're studying. That's a valuable experience for a scientist."
Aside from learning new skills, Rice said that being underwater was thrilling—especially during night dives. "The bioluminescence was strong, so every movement we made sent small blue sparks shooting into the darkness around us." she said. "It felt like we were swimming through the stars. It was surreal."
As an Organizational Member of AAUS (
aaus.org
), UMaine is one of only 150 institutions worldwide to meet the high standards of this community. AAUS membership ensures UMaine is compliant with all requirements for occupational-scientific diving and provides recognition for UMaine scientists and students via a strong network of cooperating institutions.
Located at 193 Clarks Cove Road in Walpole, the University of Maine's Darling Marine Center is an active center of marine research, education, and community engagement. We study coastal and marine ecosystems, as well as the human communities that are a part of them, in Maine and around the world. For more information about the DMC please visit our website
dmc.umaine.edu
.