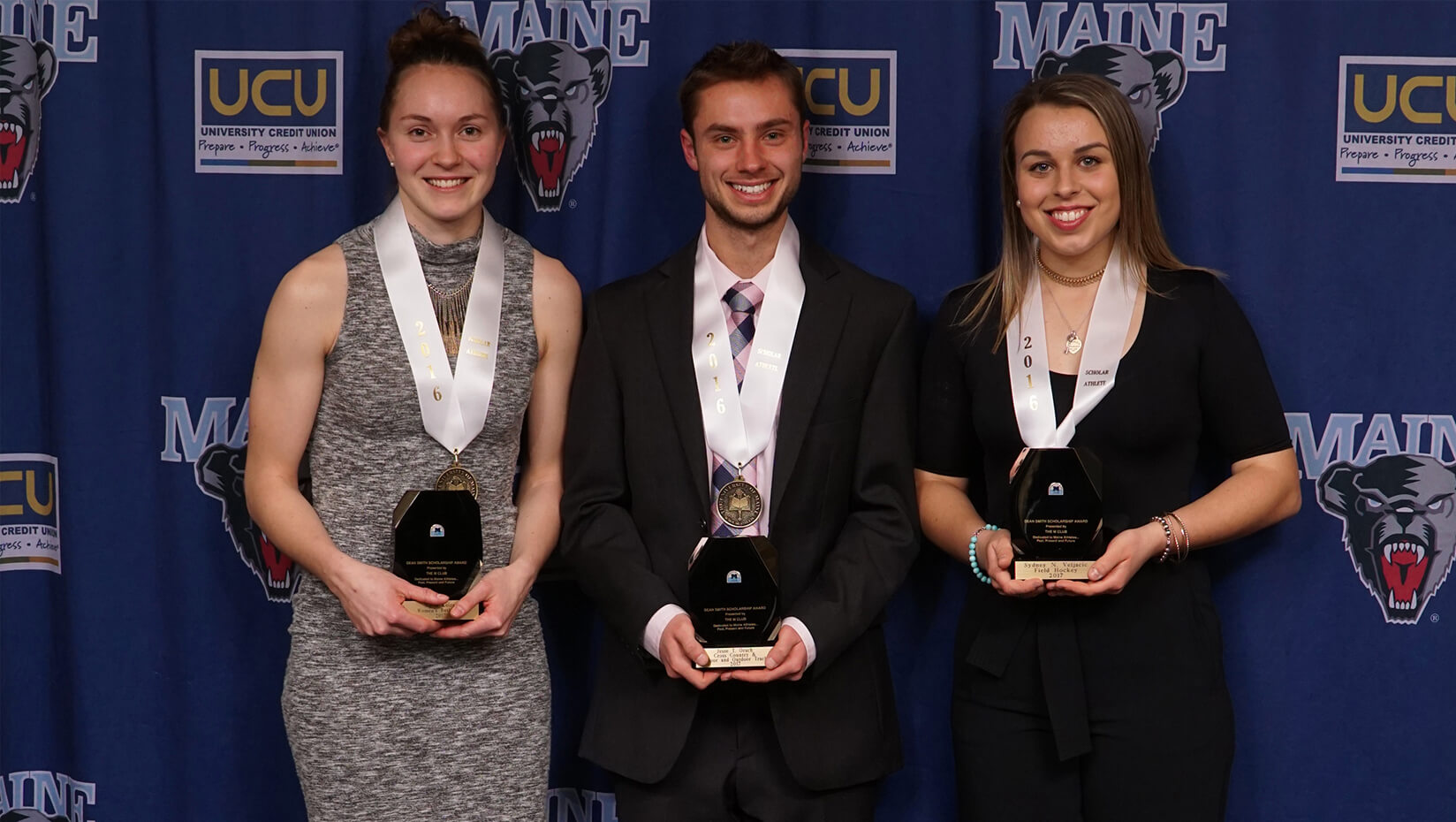 Koizar earns 'M' Club Dean Smith Awards
School of Biology and Ecology senior Sigi Koizar was honored with the Dean Smith award for the second-straight year this week.
Koizar, who plays for UMaine's women's basketball team, boasts a 3.97 grade point average in biology with a pre-medical concentration and a minor in chemistry.
The award is named for Dean Smith, an electrical engineering major, captain of the 1989–90 UMaine men's basketball team and winner of the 1990 NCAA Walter Byers Award as the nation's top male student-athlete.
In addition, 191 Scholar-Athletes were recognized for achieving a 3.0 or better grade-point average in the previous spring and fall semesters, and/or maintaining a 3.0 or better accumulative GPA. And, 82 first-year students were honored as Rising Stars for their academic success.
Learn more about the 2017 "M" Club Dean Smith Award recipients at goblackbears.com.