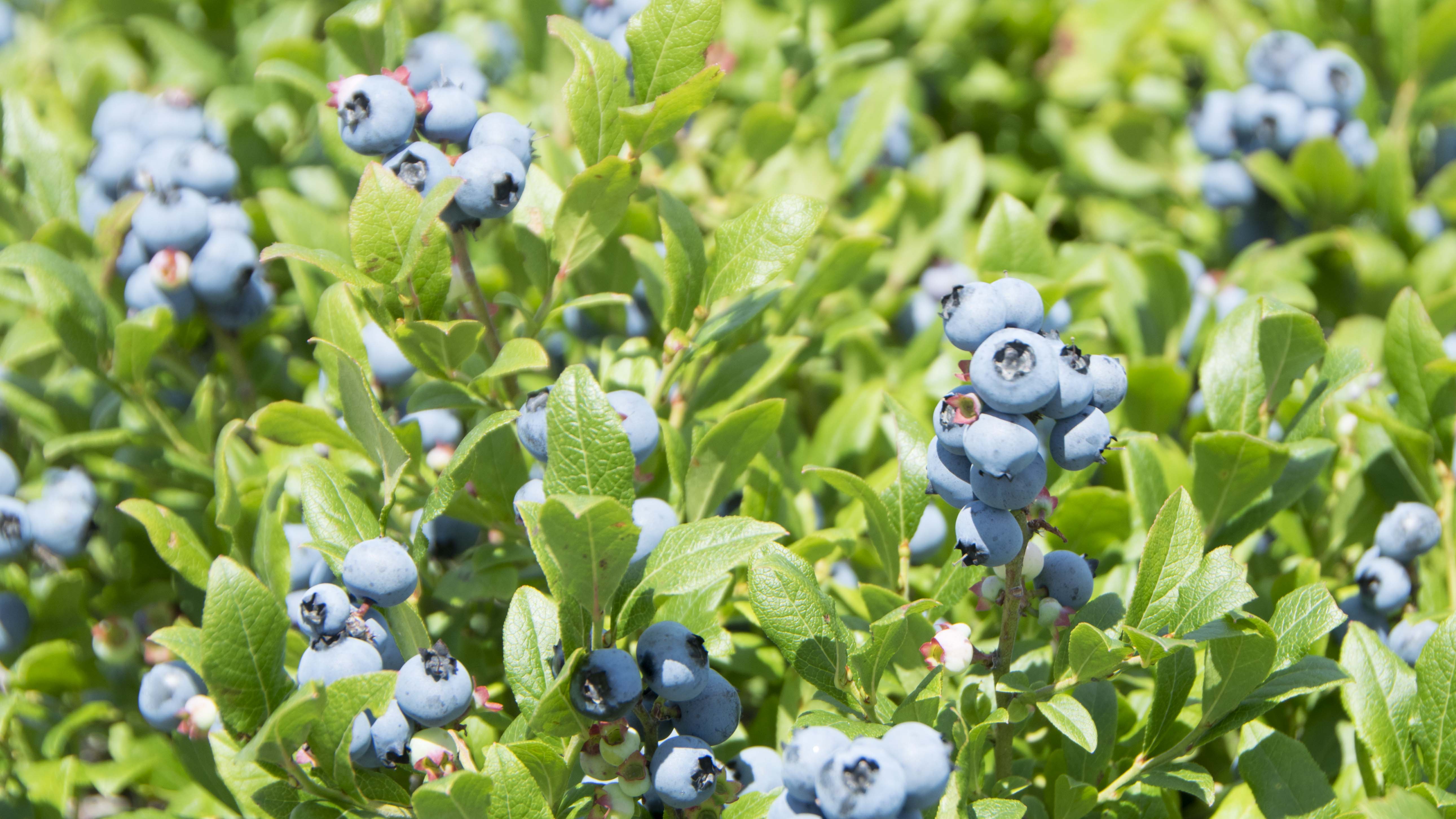 UMaine wild blueberry research wins at international symposium
Vasiliki Papakotsi, a graduate student in the University of Maine's School of Food and Agriculture, was recognized at the Berry Health Benefits Symposium in Pismo Beach, California for presenting one of the best research posters at the conference.
The poster featured a collaborative project between the laboratory of Professor Klimis-Zacas of the University of Maine's School of Food and Agriculture, and the University of Pennsylvania Medical School.
"This study sheds new light on the anti-inflammatory properties of wild blueberries and potential health benefits of berry consumption. It is a great honor to have this research recognized by the top experts in the field," Klimis-Zacas said.
Papakotsi found that extracts of phenolic compounds from wild blueberries can inhibit and regulate complement activity and their potential as anti-inflammatory compounds. She specifically examined how these compounds influence the complement system, a component of the immune system that boosts its ability to attack pathogens and remove them and damaged cells from the body, and promotes inflammation. Imbalanced activation of this system is tightly correlated with inflammation which, when chronic, is associated with degenerative diseases such as cardiovascular disease, cancer and aging.
"There is so much potential here and I feel that a new era of research on bioactives and their role on the Complement system will unfold," Papakotsi said.
The symposium, now in its 7th year, features cutting-edge findings about berries' potential influence on human health in many areas including cancer, leukemia, diabetes, metabolism, heart health and more.