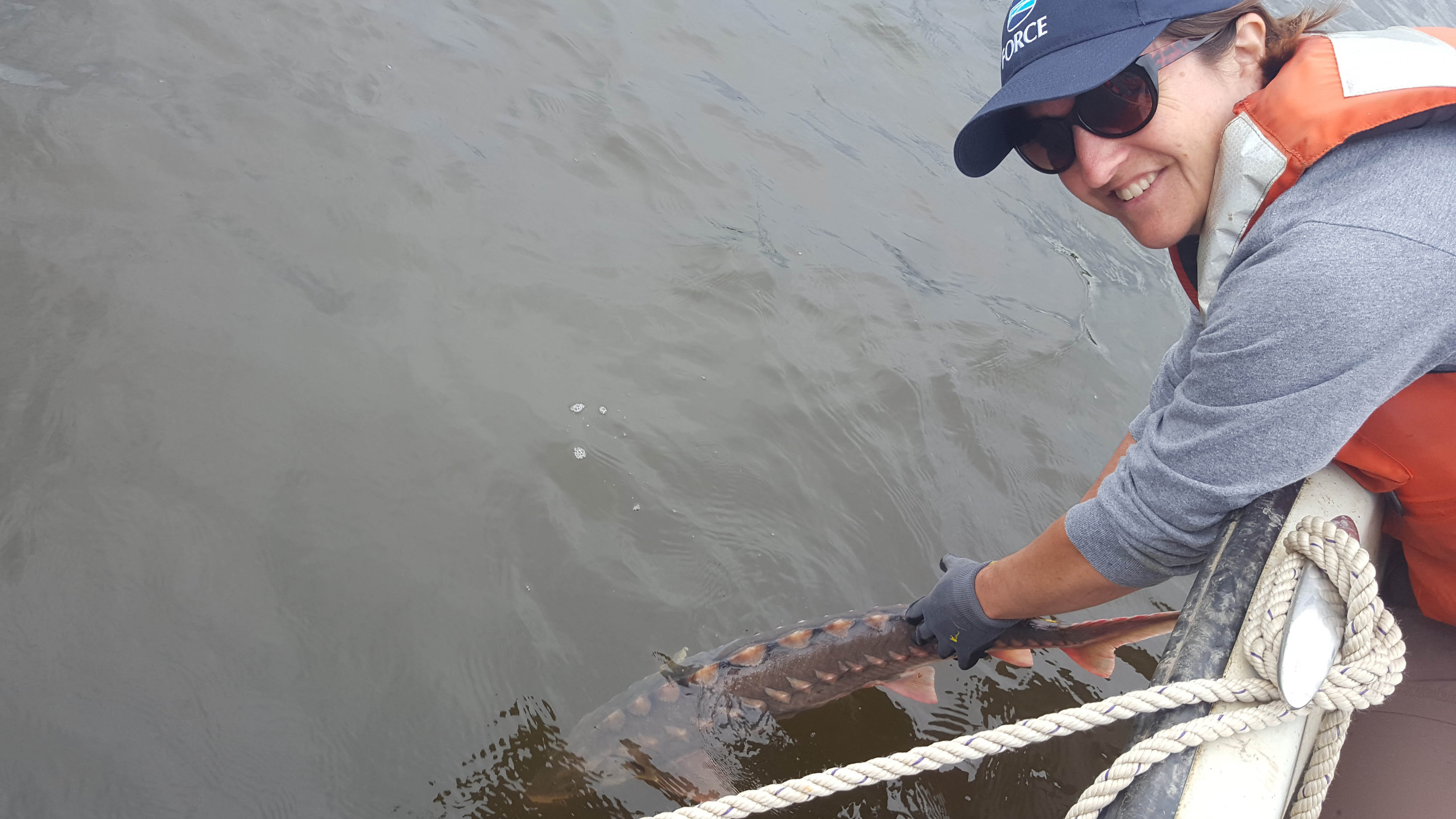 College honors Zydlewski for outstanding service
The University of Maine's College of Natural Sciences, Forestry, and Agriculture celebrated outstanding faculty and students during a ceremony on April 26. The college selected just three of its over 150 faculty members for recognition. The dean's office honored Dr. Gayle Zydlewski, an Associate Professor of Marine Sciences in the School of Marine Sciences, with the 2017 Outstanding Service Award.
Dr. Gayle Zydlewski works diligently to bring her research and expertise in fisheries science to the public both locally and abroad.
Over the past year, Gayle has engaged in two major educational efforts that have local and international impacts. Internationally, she worked with her UMaine colleagues to deliver public management curriculum components to last year's Mandela Fellows of Obamas' Young African Leaders Initiative.
Locally, the University of Maine's Chancellor appointed Gayle to the Board of Trustees of the Maine Ocean School, a new public magnet High School in Searsport. She has since assumed the role of chair of the program committee and worked to deliver a robust marine careers pathway curriculum to the state legislature.
She serves the School of Marine Sciences, the college and experiment station, and the university on numerous committees, and as a graduate coordinator for the marine biology program. She serves her community as a technical advisor, offers public testimony, and coordinates public meetings to share her fisheries research.
At the national level, Gayle is involved in multiple national research networks and award committees related to fisheries and fish biology. She shares her expertise with the International Energy Agency and has developed formal research agreements with Japanese and Canadian academic institutions.