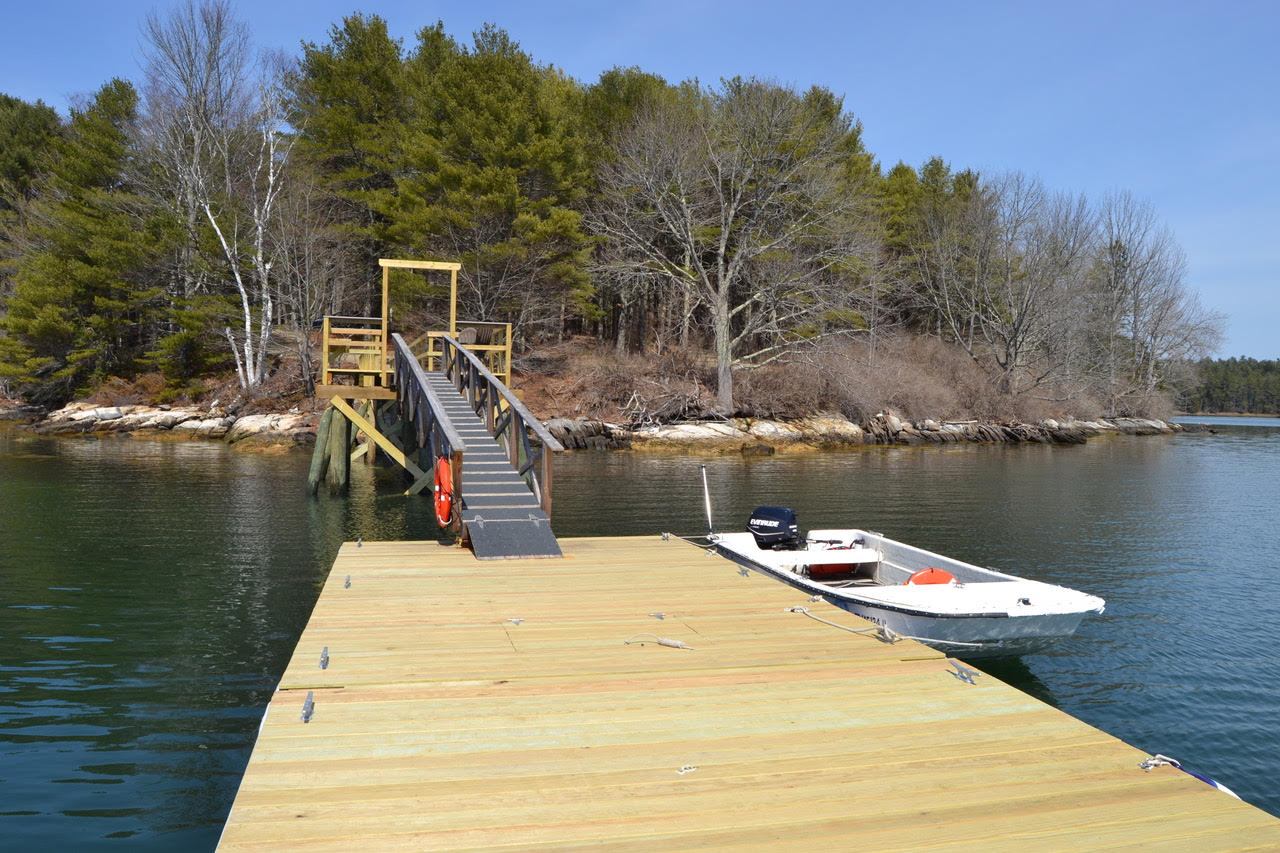 New pier in place at Darling Marine Center
More than 50 people gathered for a ribbon-cutting ceremony at the University of Maine Darling Marine Center's new Lowes Cove pier and floating docks.
Faculty, staff and students will utilize the new pier on the shore of the Damariscotta River for UMaine research, teaching and outreach initiatives. Citizen scientists monitoring the estuarine environment and K–12 students on field trips also will use the structure.
The Lowes Cove pier will provide scientists with access to the center's vessels and aquaculture lease sites. It is the first portion of a major revitalization of the DMC waterfront that will enable expanded research and workforce development programs.
Next steps include replacement of the DMC's main pier and upgrades to the flowing seawater system and shoreside laboratory.
There is no other waterfront facility with the capabilities of the DMC within 35 nautical miles, says Heather Leslie, DMC director.
A team led by Jamie Brinkler of Round Pond Marine Services constructed the pier this past winter in collaboration with DMC personnel, including Tim Miller, Robbie Downs, Clint Gilbert and Allan Spinney, as well as Jeff Aceto and Art Bottie of UMaine Facilities Management.