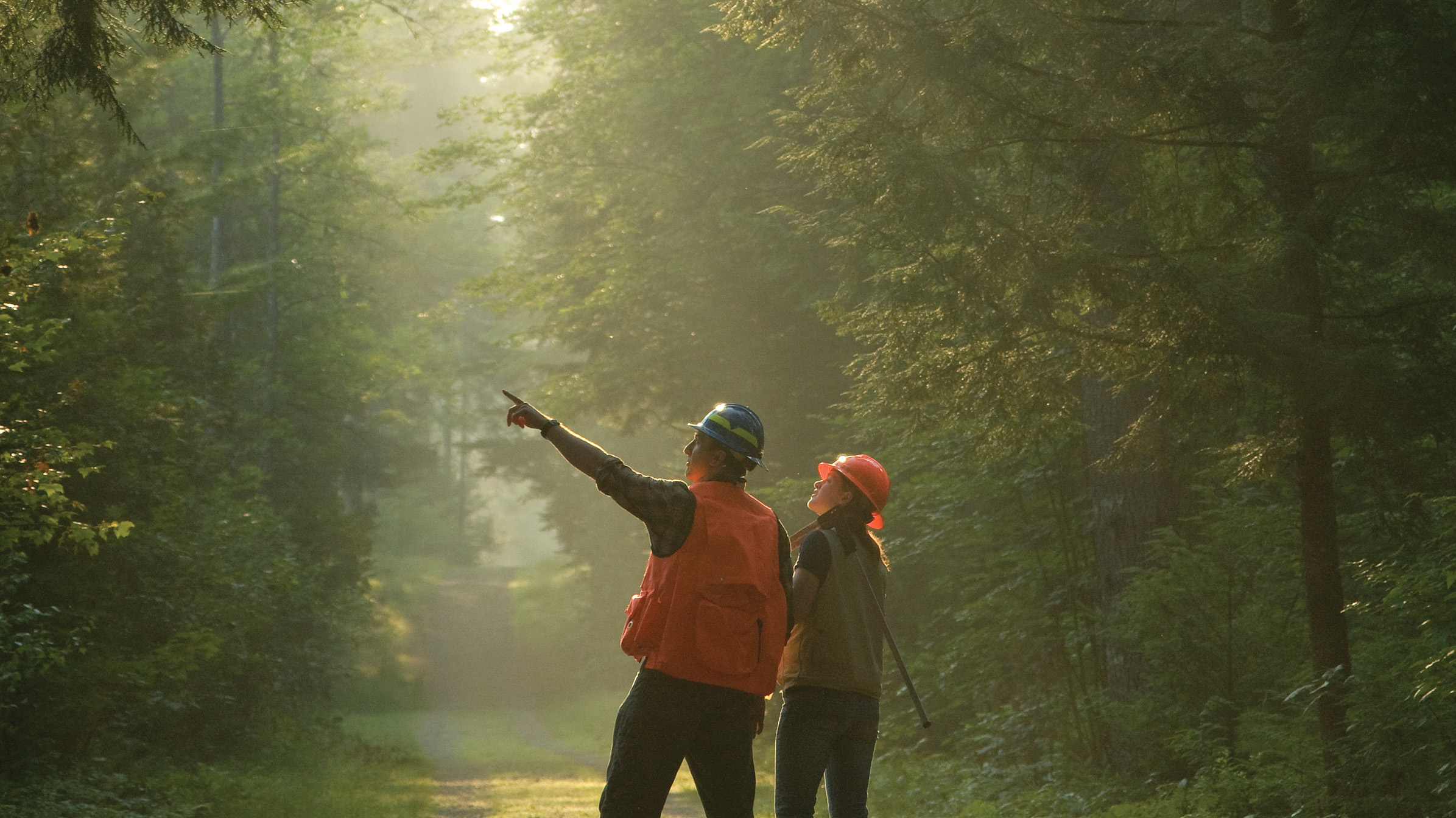 UMaine Forestry Camp under way
Students from the University of Maine School of Forest Resources are starting their summer with a two-week foray into the Maine woods.
As part of the annual Forestry Camp, they will hone skills essential to professional foresters, including forest inventory and operations, wood quality evaluation, recreation management, field navigation, and documenting wildlife.
"This is a great opportunity for students to apply principles discussed in the classroom in real field scenarios they will encounter as foresters," says Louis Morin, an instructor of forest resources who leads the course.
The intensive field experience is a longstanding tradition in the School of Forest Resources. Visit bit.ly/forestcamp56 to see historic photos of the camp from a 1956 issue of Down East Magazine.
The 2017 schedule of activities includes:
May 16: Conduct surveys for wildlife, including birds and rodents (Camp Roosevelt, Eddington)
May 17: Shadow professional foresters and wildlife biologists (Township 32MD, Hancock County)
May 18: An introduction to forestry best management practices
May 19: Grade lumber with experts from the Northeastern Lumber Manufacturers Association (Roosevelt Camp, Eddington)
May 22–23: Wildfire containment exercises (Old Town Airport)
May 24–25: Chain saw and heavy equipment training (Camp Roosevelt, Eddington)
May 26: Final exam
Members of the media who would like attend should contact Louis Morin, 207.949.1438.