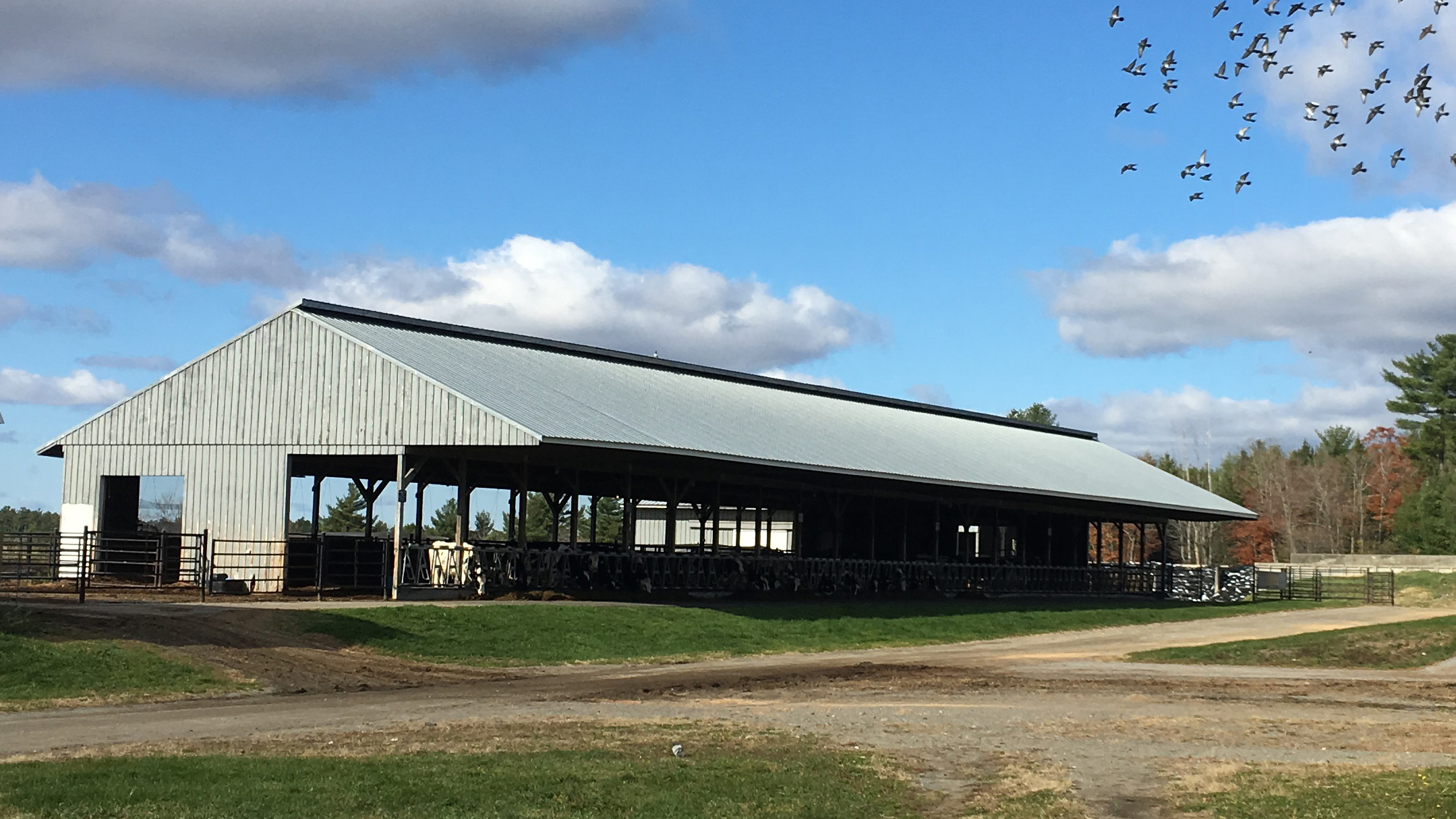 J. F. Witter Teaching and Research Center to host farm field day and trade show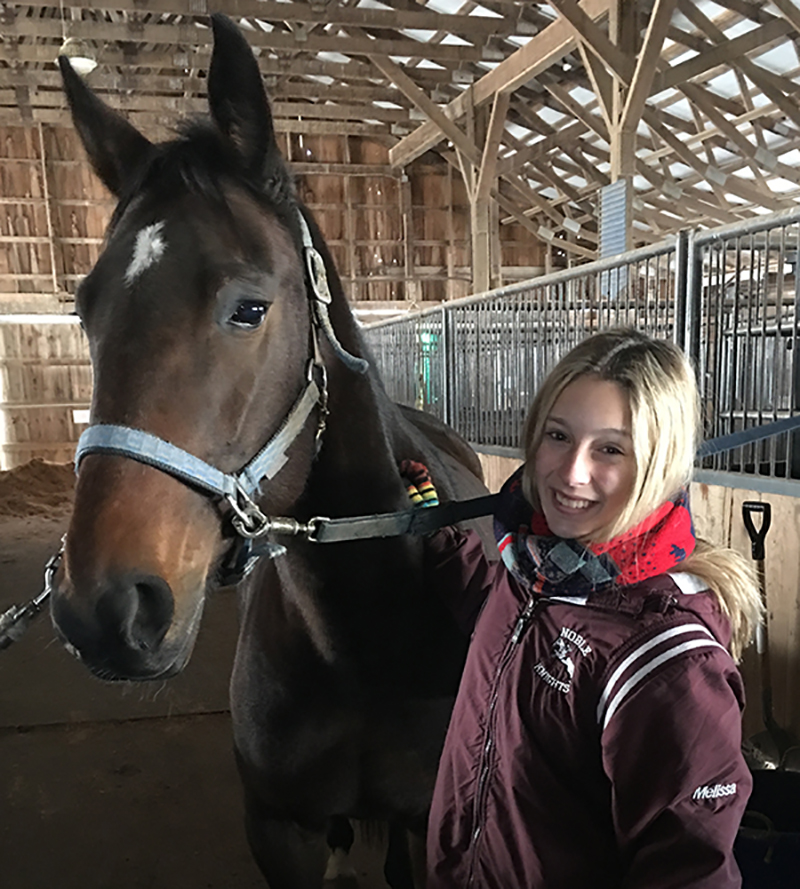 The staff of the University of Maine's J. Franklin Witter Teaching and Research Center will host a farm field day and agriculture business trade show on Wednesday, July 12 from 1:00 to 6:00 pm. The free event includes guided tours of the farm's facilties and opportunities to interact with animals, researchers, and staff.
1:00 – 2:00 pm Horse facilities tour and horseback riding demonstrations
Visit UMaine's Standardbred horses, learn about the Standardbred breed and their role in supporting the teaching and research mission of the Witter Center. A riding demonstration that showcases the breed's versatility and trainability, as well as our students' skills. Questions are welcome and answers will be given freely!
Hosts: Dr. Robert Causey and Melissa Hawks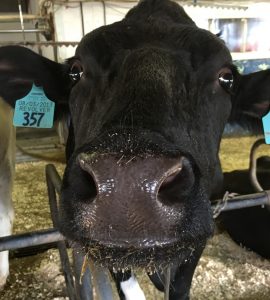 Meet at Witter Farm's Visitor Parking Lot.
2:00 – 3:00 pm UMaine dairy facilities tour
Visit the University of Maine's registered Holstein dairy herd — rated one of the top ten university herds in the country. Guests will have the opportunity to see the calves, developing cattle, dry cows who are between milking periods, and visit the ladies who contribute to Maine's dairy products. Visitors will learn about dairy management and how milk is produced. Question and answer session throughout and to follow.
Hosts: Dr. Dave Marcincowski & Elizabeth McLaughlin
Meet at Witter Farm's Visitor Parking Lot.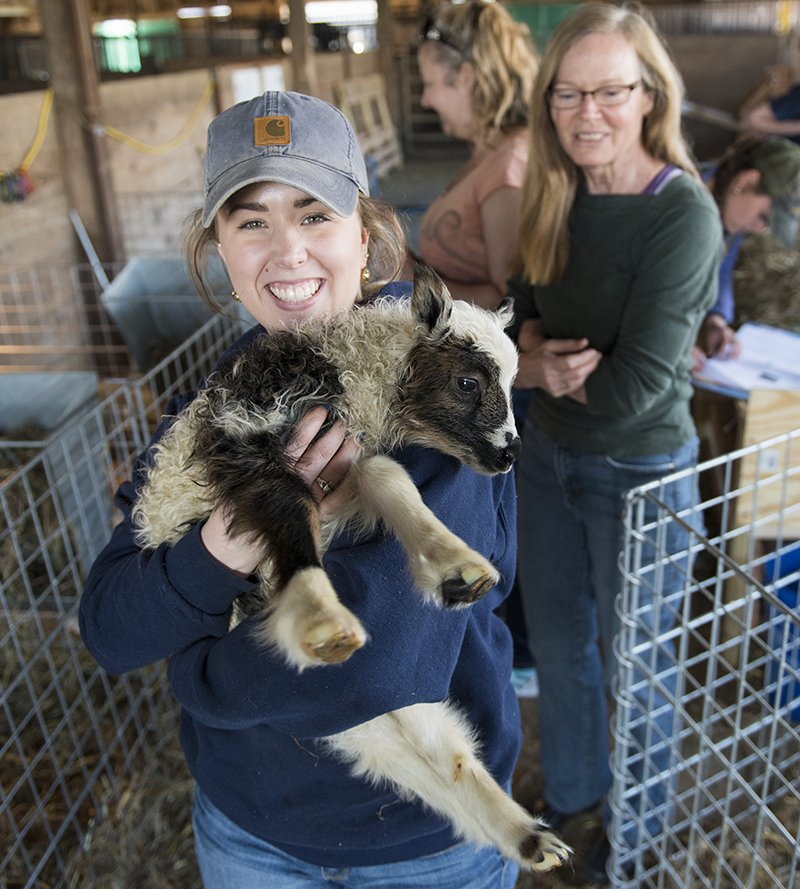 3:00 – 4:00 pm Rotational grazing with UMaine's sheep flock
Visit the Ewe-Maine Icelandic Flock to learn how rotational grazing can be used to help manage parasites in small ruminants, and about the versatility of the Icelandic Sheep breed.
Hosts: Dr. Jim Webber & Anastasia Russo
Meet at the entry to Rotational Grazing Operation Area. Parking along roadside.
4:00 – 5:00 pm – Pastured poultry production model
Take a look at UMaine's pastured poultry flock to see how chicken tractors are used to raise pastured chickens, and compare growth rates and feed, water, and forage utilization among six common breeds of broilers.
Hosts: Dr. Gary Anderson, Dr. Colt W. Knight, and Josh Hatley
Meet at Poultry Production Location. Parking in the field.
5:00 – 6:00 pm Pastured poultry question and answer session
Discuss pastured poultry with UMaine's animal husbandry experts.
Hosts: Dr. Gary Anderson, Dr. Colt W. Knight, and Josh Hatley
The event is free and open to the public, and will be held rain or shine. No registration is required. For more information or to request a disability accommodation, contact Josh Hatley, farm superintendent, at joshua.hatley@maine.edu or 704.467.2159.
The J. Franklin Witter Teaching & Research Center in Old Town is the home of the college's teaching and research programs in animal sciences and sustainable agriculture. The Center has two units: the Witter Farm, adjacent to the University of Maine campus and Rogers Farm, located several miles from the Orono campus. Research at Witter Farm supports Maine's dairy, sheep and equine industries. To learn more about the Witter Center, visit umaine.edu/wittercenter.