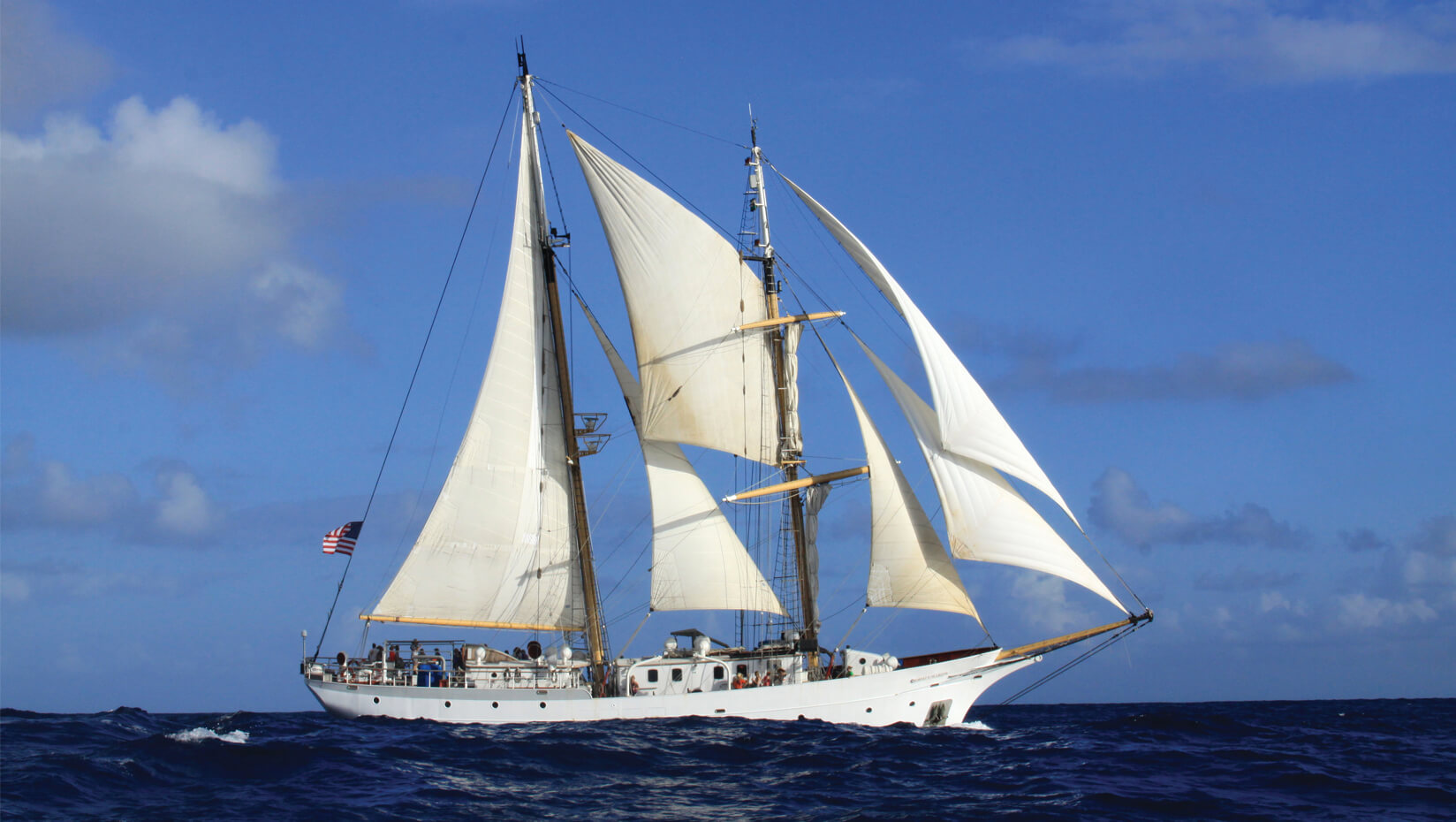 Jessima Ranney: Exploring spectacular coral wildernesses with SEA Semester
University of Maine senior Jessima Ranney is sailing with SEA Semester on a scientific research voyage to the remote Phoenix Islands in the Pacific Ocean.
Ranney is one of 24 undergraduates from U.S. colleges and universities conducting research to contribute to a growing data set of this largely understudied region.
Little is known about the Phoenix Islands Protected Area (PIPA) — one of the last remaining coral wildernesses on Earth. An expanse of ocean about the size of California, it is the largest — and deepest — United Nations Educational, Scientific and Cultural Organization (UNESCO) World Heritage site, with eight spectacular ring-shaped coral reefs.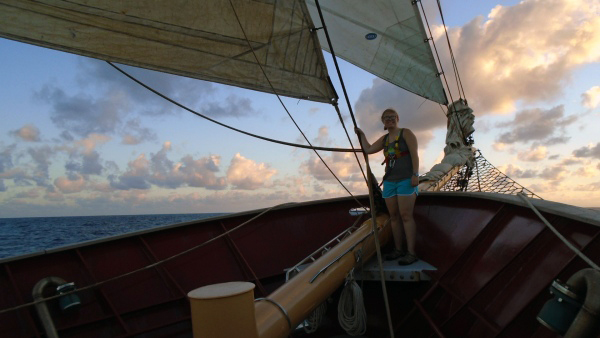 During an eight-week SEA Semester summer program called Protecting the Phoenix Islands, Ranney and other participants will collect samples from the marine environment to study the impact of El Niño, and to assess the effects of climate change, including coral bleaching.
Collected data will be reported to the government of Kiribati to contribute to the knowledge about the marine ecosystem and environmental management goals.
The program began June 12 at SEA Semester's campus in Woods Hole, Massachusetts, where students completed preparatory coursework and developed their own research projects in ocean science or conservation policy. They were joined by a fellow undergraduate from Kiribati who is the official scientific observer on behalf of the Kiribati government.
July 7, the class began a five-week sailing voyage as active crew members and scientists aboard the sophisticated 134-foot brigantine SSV Robert C. Seamans, owned and operated by Sea Education Association.
Starting in Pago Pago, American Samoa, they began sailing approximately 800 nautical miles across open ocean for the round-trip voyage to the Phoenix Islands Protected Area. There, they'll conduct research for three weeks.
The expedition ends Aug. 11 in American Samoa.
"PIPA is one very few regions on Earth where scientists can study an intact ecosystem and its response to climate change," says Paul Joyce, SEA Dean.
"At SEA, we're therefore extremely grateful to have the opportunity once again to work with the government of Kiribati and with our scientific partners to study this extremely isolated and important island nation, which can serve as a climate change benchmark on a global scale."
Follow Ranney and SEA Semester on Twitter, Instagram, Facebook and the SEA Currents blog.
Contact: Doug Karlson, 508.540.1918, Beth Staples, 207.581.3777