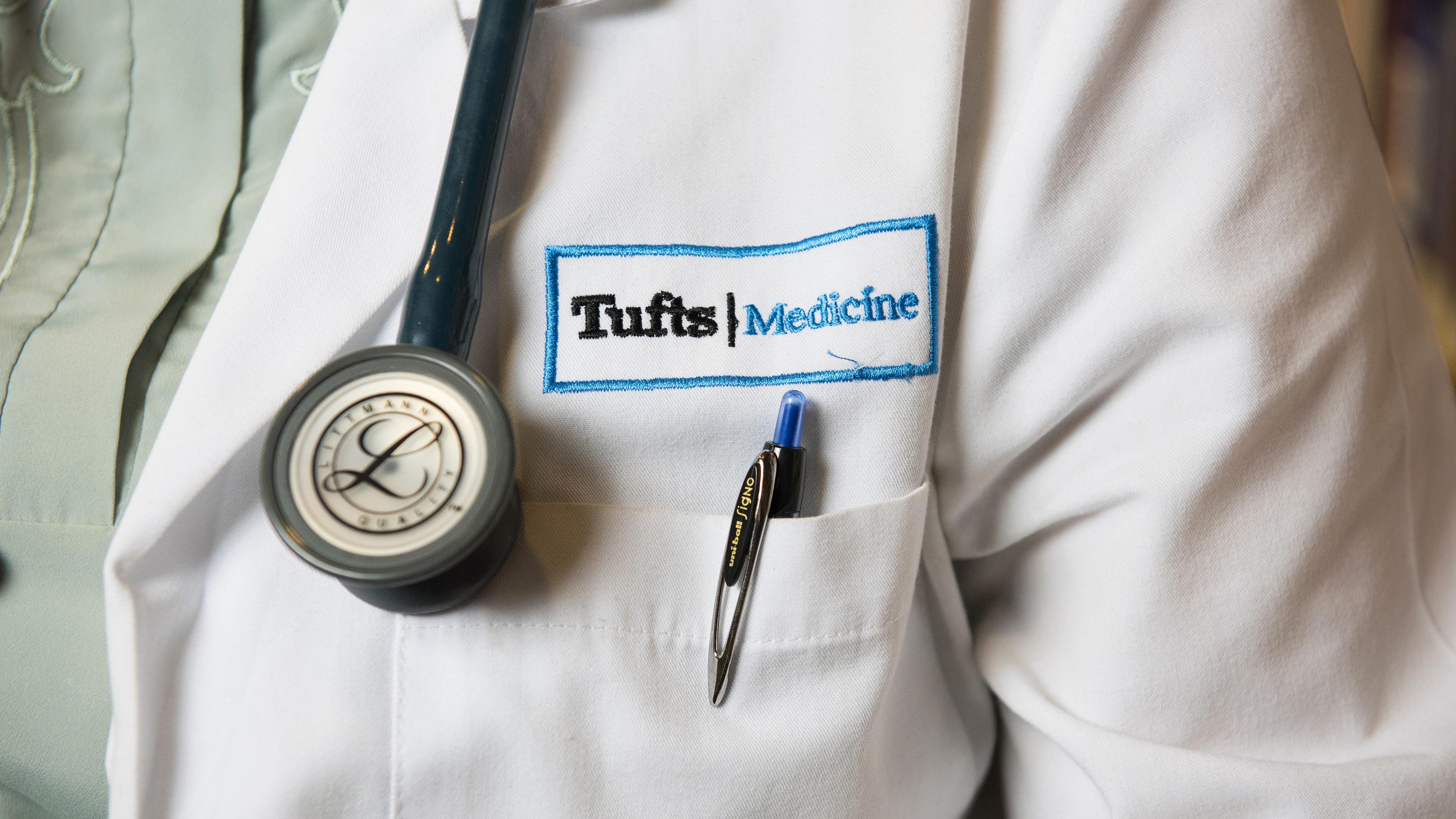 Three undergraduates gain early admission to Tufts University School of Medicine
Three University of Maine undergraduates have received early acceptance to Tufts University School of Medicine through the Maine Track Early Assurance program.
Trevor Morin, a microbiology major from Scarborough, Maine; Drew Brooks, a microbiology and music double major from Lyman, Maine; and Austin Steward, a bioengineering major and Honors College student from Colebrook, New Hampshire, are all guaranteed spots at TUSM after they graduate from UMaine in 2019, if they maintain a 3.5 GPA or higher.
Born of a partnership between Tufts and Maine Medical Center (MMC) in Portland, Maine Track Early Assurance reserves a limited number of seats per year for sophomores from University of Maine System institutions, as well as at Bates, Bowdoin and Colby colleges.
The program, which was established in 2008 and accepted its first students in 2009, began with the hope that a significant number of its graduates will go on to practice medicine in Maine.
Typically, the program accepts five to seven Maine students — this year, there were six. All UMaine students who applied were accepted.
To be eligible, students must demonstrate academic excellence; have taken two semesters of biology, two semesters of general chemistry, and at least one semester of organic chemistry; and have attained a science GPA and a total GPA of at least 3.5. Competitive candidates also have volunteer or employment experience in a health care setting.
Those accepted into the Early Assurance Program are not required to take the Medical College Admission Test (MCAT).
Morin has performed two years of research in Kristy Townsend's lab, a neurobiology professor in the School of Biology and Ecology and Department Molecular and Biomedical Sciences, and has participated in the Maine Medical Center Research Institute's Summer Student Research Program and Medical Outreach Maine trip. The 2017 George J. Mitchell Peace Scholar also helps students learn organic chemistry through the Maine Learning Assistant Program and is a secondary provider with the University Volunteer Ambulance Corps.
Brooks is researching fungal host-pathogen interaction under the guidance of Department of Molecular and Biomedical Sciences microbiology professor Robert Wheeler. He has received a Frederick Radke Undergraduate Research Fellowship grant for his work with Candida albicans infections in zebrafish swim bladders. Beyond academics, he is a member of the Newman Center's Black Bear Catholic faith-based club, and sings with several groups including University Singers, Black Bear Men's Chorus and Oratorio Society.
Steward is a Maine Space Grant Consortium award recipient for his research related to arsenic remediation from Maine drinking water, which he conducted in the lab of bioengineering professor Caitlin Howell. He also is a member of several groups on campus, including Alpha Tau Omega, America's Leadership Development Fraternity; Sophomore Owls Society; and Biomedical Engineering Society.
As of August 2017, 15 UMaine students are enrolled at, or have graduated from or been accepted to TUSM through the Maine Track Early Assurance Program. Eighteen more UMaine students have enrolled in the traditional Maine Track Program.
TUSM and MMC created the Maine Track Program in response to doctor shortages in rural areas. The program is designed to help students in and from Maine overcome barriers, including cost, to attend medical school as well as to create an innovative curriculum centered on rural community-based education.
Contact: Elyse Catalina, 207.581.3747