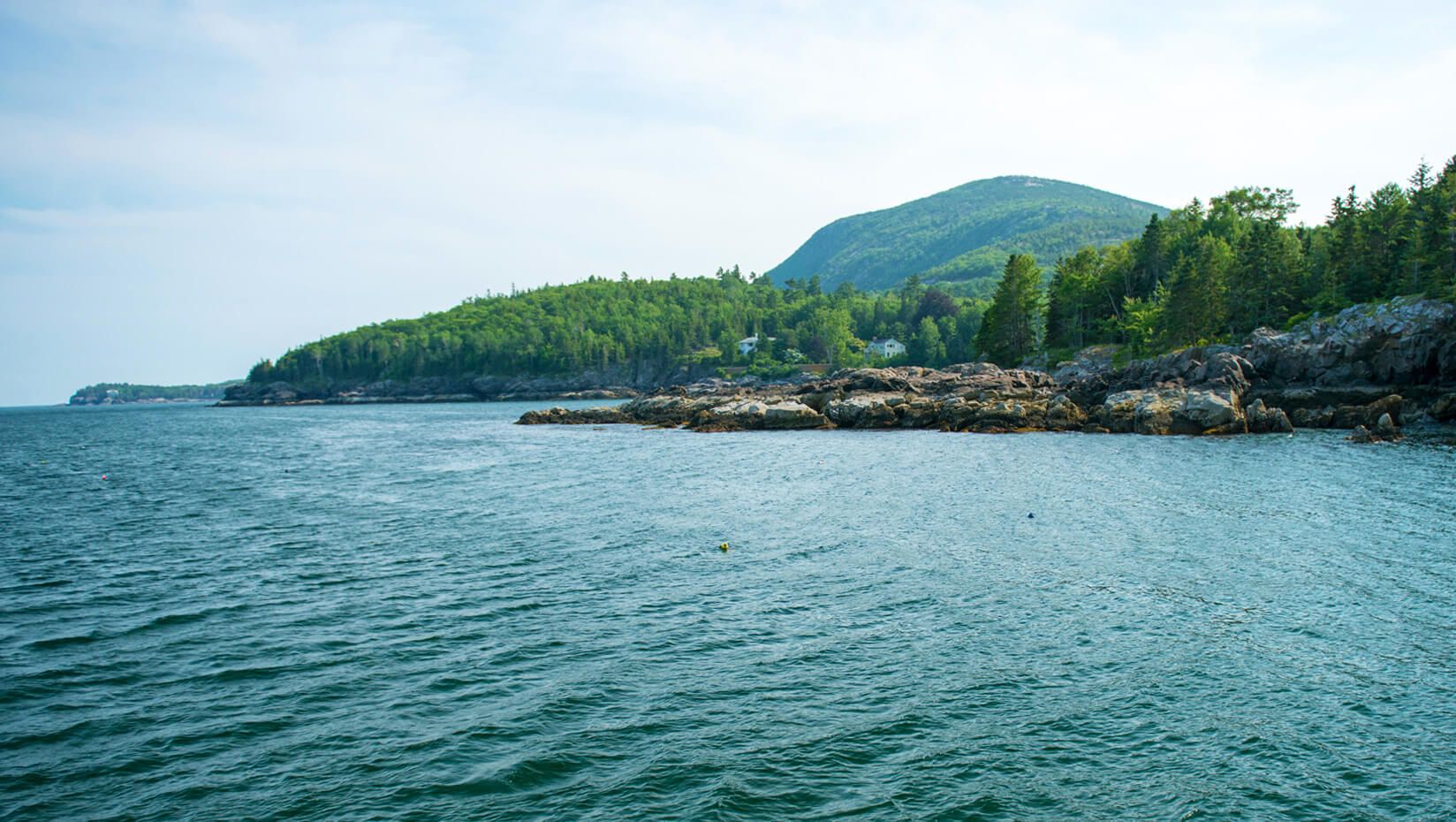 SEA Fellows share research about lobster shell strength, scallop farming
More than 70 students, researchers, fishermen, aquaculture entrepreneurs and other marine professionals recently gathered at the University of Maine Darling Marine Center for the 2nd annual SEA Fellows Summer Science Symposium.
Undergraduate students from across Maine — including UMaine, the University of Maine at Machias and Colby College — shared their research on topics ranging from how to increase lobster shell strength to new methods for farming scallops and kelp.
Many topics were directly related to questions posed by the commercial fishing and shellfish farming industries. And in some cases, industry members were co-authors on the research.
Cassandra Leeman, who grew up just miles from the DMC in Bristol, shared work she conducted with the Sustainable Ecological Aquaculture Network (SEANET), the statewide sustainable aquaculture collaborative funded by the National Science Foundation. As a DMC-based intern, she was part of a team of students and faculty with backgrounds in ecology, engineering and many other fields.
Leeman studied how the health of Maine rivers, particularly one feeding into Casco Bay, compares with coastal waters farther south. She also helped maintain SEANET buoys that deliver real-time data on the coastal waters to the shellfish farmers and fishermen who work the Damariscotta River Estuary.
"SEA Fellows celebrates the science that emerges when scientists listen to the questions that community members and marine industry professionals are asking," said Heather Leslie, director of the Darling Marine Center and co-founder of the program.
"Our goal is to encourage more researchers and students to do science in this mode, and to give students opportunities to practice communicating their findings and why they matter."
A select set of SEA Fellows had the opportunity earlier in the day to practice their communication skills in a workshop sponsored by SEANET. Maine EPSCoR at the University of Maine received a five-year, $20 million grant from the National Science Foundation to establish SEANET and to build a network of interdisciplinary researchers along the coast of Maine to help advance sustainable ecological aquaculture and support marine STEM sciences in Maine's K–12 curricula.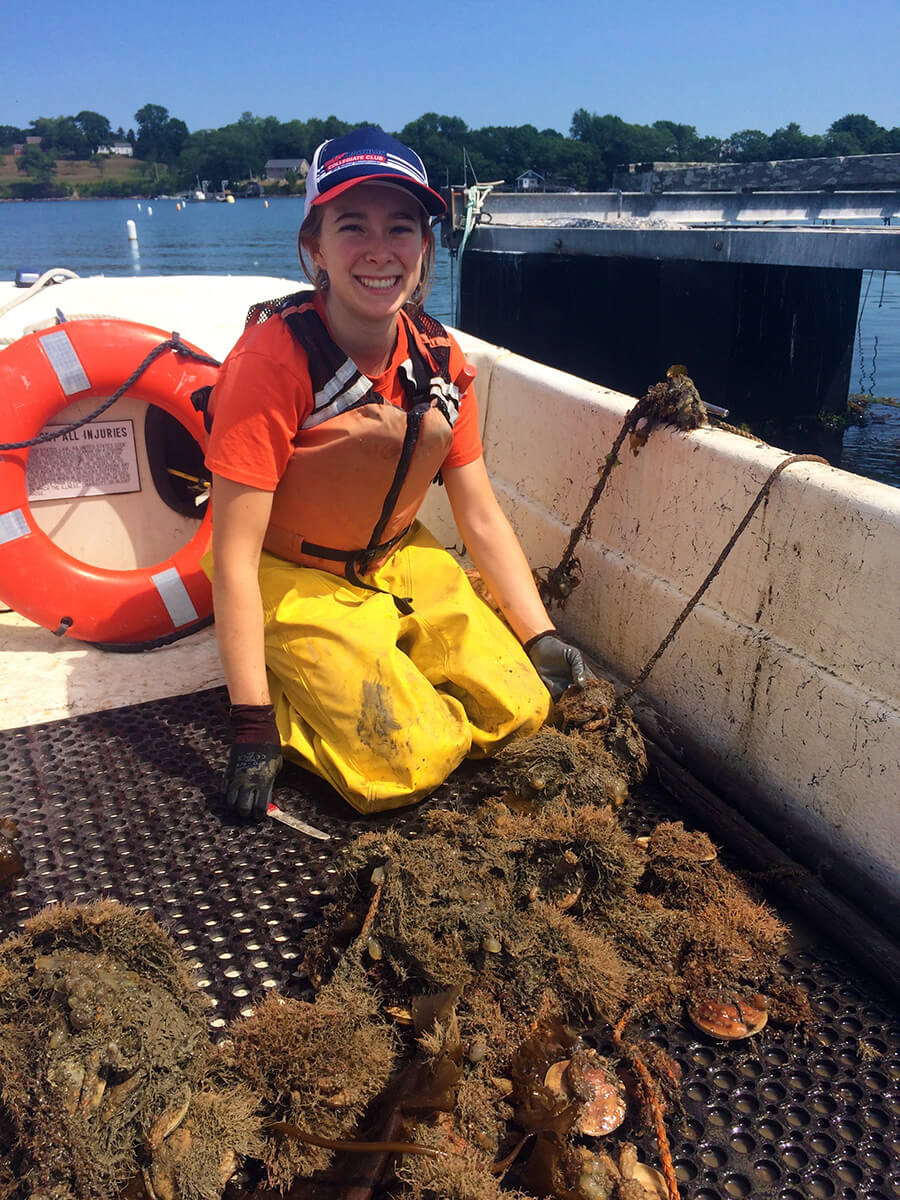 "Having to explain my science in 30 seconds was really hard and really valuable," said Melissa Britsch, a UMaine intern who worked with DMC and Maine Sea Grant scientists investigating the best way to catch baby scallops bound for aquaculture. This fall, Britsch is continuing the work she began as a SEA Fellow at the DMC.
"It was great to meet other students working in a similar way, from across the state," said Rory Morgan, a senior and SEA Fellow at UMM, who was based this summer at the Downeast Institute.
"When I set up my poster, I already knew a lot about the other students' projects, thanks to the workshop and conversations we had earlier in the day."
After the poster session, participants could tour the DMC shellfish hatchery, business incubation facilities and waterfront, and learn more about ongoing industry-research collaborations underway at the center.
SEA (Science for Economic Impact and Application) Fellows is an undergraduate research and engagement training program developed by UMaine and UMM. The program supports undergraduate research related to Maine's marine economy, as well as the ecosystems and coastal communities that support it. It is funded by a National Science Foundation award to Maine EPSCoR at UMaine, the University of Maine System Research Reinvestment Fund and in-kind support from the DMC and Downeast Institute.
Visit the symposium website to learn more about the SEA Fellows Program and to read abstracts of the 20 student-led projects.
Contact: Heather Leslie, 207.563.8299, 207.581.5299