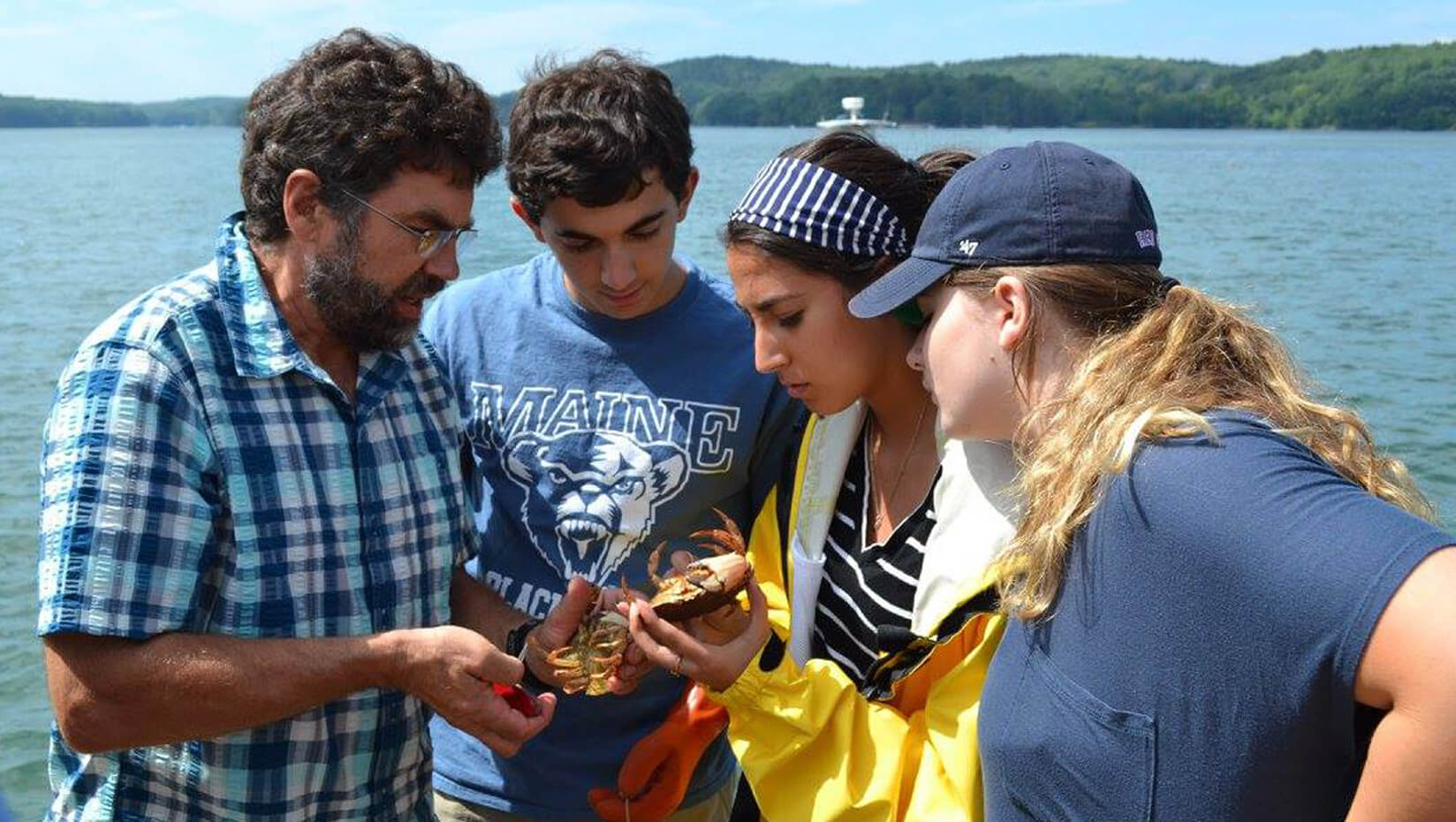 First-year students take the plunge at marine sciences boot camp
Boot Camp 2017 marked the fifth year of a popular three-day orientation program for first-year students in the University of Maine School of Marine Sciences.
Thirty first-year marine science students spent time in, on and under the water with faculty and staff who will be their instructors at UMaine.
Held the week before the beginning of fall semester, the aim of boot camp is two-fold. On one hand, it's a bonding experience for incoming students; a chance to meet their peers before classes, labs and assignments fill their daily schedule.
Boot camp also gives students opportunities to become acquainted with UMaine facilities, both in Orono and at the Darling Marine Center (DMC) in Walpole.
Boot camp begins in Orono, where students take to the pool for an introduction to scuba diving, and to learn about the wide array of areas they'll experience during their four years of training as marine scientists.
At the DMC, students explore the rocky intertidal at Kresge Point and the mudflats of Lowes Cove. They're introduced to the Damariscotta River Estuary, shellfish aquaculture and fisheries science. They hear about summer internship opportunities and the Semester by the Sea program, where they can spend a summer or fall immersed in hands-on marine science projects.
The experience helps students chart the course of their academic careers and develop connections with other students that can last throughout their time at UMaine and beyond.
"A significant number of Semester by the Sea students at the Darling Marine Center this fall first experienced Maine's coast and the DMC as boot campers," says William "Wge" Ellis, associate director of UMaine's School of Marine Sciences.
The marine sciences boot camp is a keystone strategy of the School of Marine Sciences to recruit, retain and support students throughout their time at the university.
"It is wonderful to welcome a new cohort of students into the School of Marine Sciences and to the Darling Marine Center," says professor Rhian Waller, a lead faculty member with the program.
"When the boot campers arrive, I know that fall has begun. It's wonderful to see how excited they are. Many are seeing the Darling Marine Center for the first time."