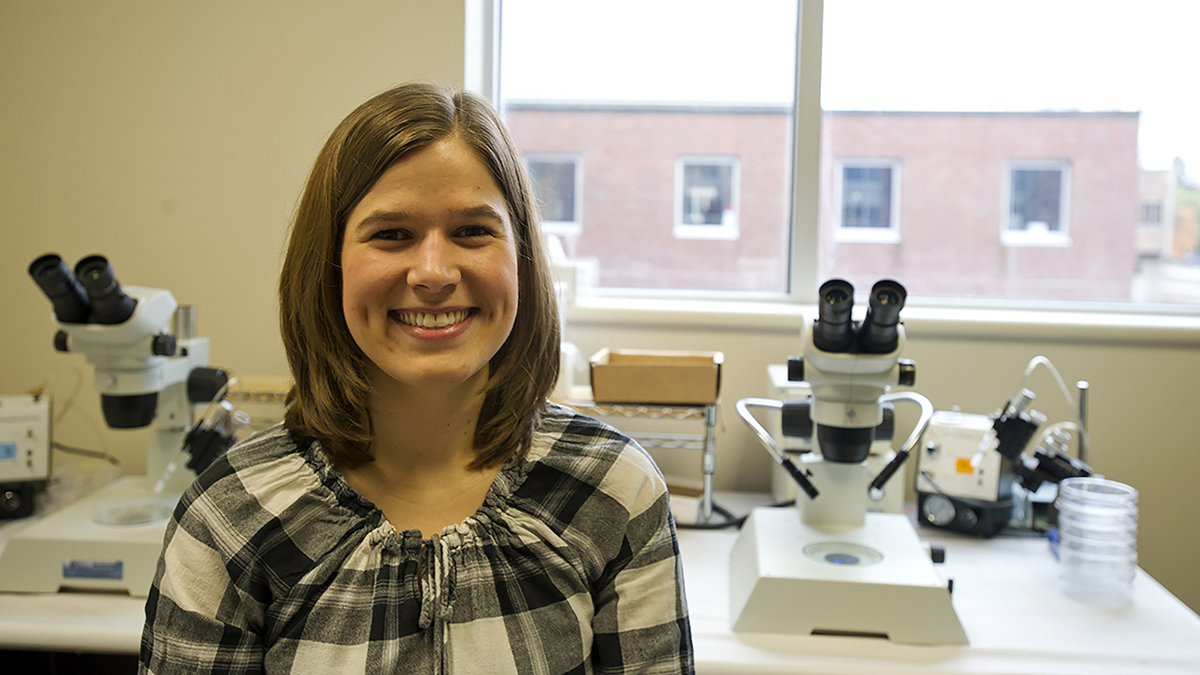 New faculty: Michelle Goody
The College of Natural Sciences, Forestry, and Agriculture brought a wealth of experience and expertise to its community when it welcomed new faculty this fall. Over the next few months we will feature new faculty to help you get acquainted with these new members of our community.
Please join us in welcoming Michelle Goody to the School of Biology and Ecology!
Title
Assistant Professor in Marine Physiology
Highest Degree
PhD in Biomedical Sciences, University of Maine
Specialty/Research Area
My PhD research was on skeletal muscle development and disease – specifically using nutrient supplementation to treat genetic muscle diseases. I am a cell and developmental biologist.
When did you discover a passion for your specialty? 
I became passionate about developmental biology and basic science research when my previous work understanding how skeletal muscle cells initially attach to the proteins that surround them led us to the hypothesis that nutrient supplementation could reinforce this attachment and may be a treatment for certain muscular dystrophies.
Why UMaine?
I love the atmosphere and opportunities at UMaine and am a Mainer born and raised.
What do you look forward to in the coming year?
I look forward to learning new things and expanding my depth and breadth of knowledge through exciting teaching and researching opportunities in the coming year.