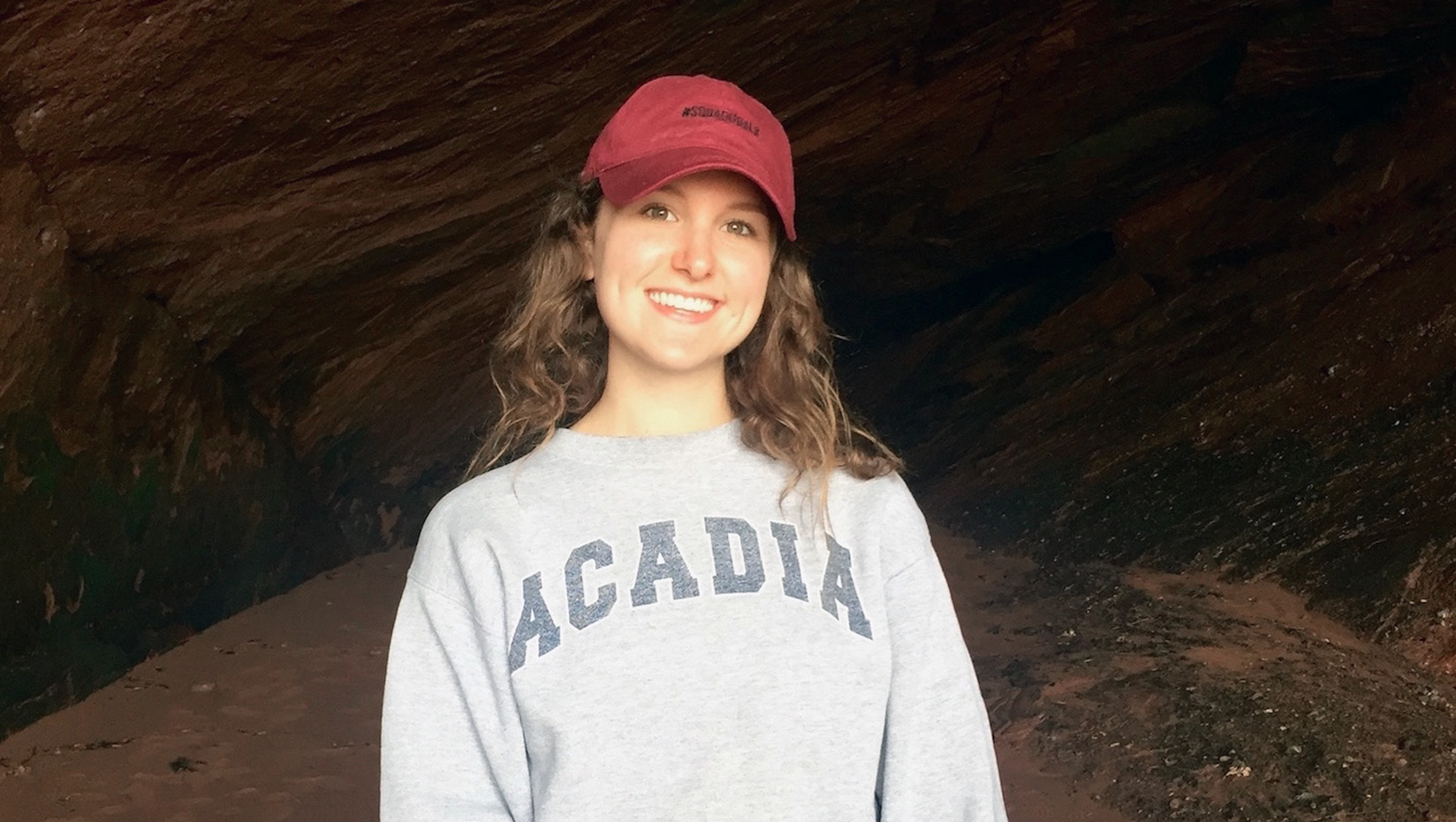 Michaela Murray: finding academic path on road to sustainability
University of Maine student Michaela Murray, who is pursuing a bachelor's degree in ecology and environmental sciences, found her research passion in the form of sustainable food systems.
Murray, who is an Honors College student with a minor in economics,  learned about the Farm to Institution Food Project (F2I), a pilot program the Honors College was starting with funding from the Senator George J. Mitchell Center for Sustainability Solutions. However, it wasn't until another undergraduate research opportunity came up in the School of Economics — the Sustainable Ecological Aquaculture Network (SEANET) — that everything fell into place.
"I didn't know this was a research interest of mine until I started doing both these projects dealing with sustainable food systems," Murray says. "I've grown to really care about this topic and I hope to stick with it."
Murray arrived at UMaine with a focus on nutrition, but she soon switched to ecology an  d environmental sciences.
"I knew it was what I wanted to focus on because a lot of the course work I was doing and people I was talking to centered around sustainability," she says. "Once you start learning about all the various aspects of sustainability, it really starts clicking and you start to think, 'This is it, this makes sense, this is what we all need to be working towards.'"
She says she has found sustainable food issues to be particularly important and interesting to research because "food is such a large part of every culture and making food systems sustainable is imperative."
Her F2I work led to her participating in the Mitchell Center Sustainability Lightning Talks last November. Her talk, "Bringing Local Food to All: Challenges and Opportunities in Farm to Institution Initiatives," outlined the common problems and advantages of F2I practices that she identified from an extensive literature review of more than 40 peer-reviewed journals and data sources.
The full profile on Murray and her research is available on the Mitchell Center's website.
Contact: David Sims, 581.3244