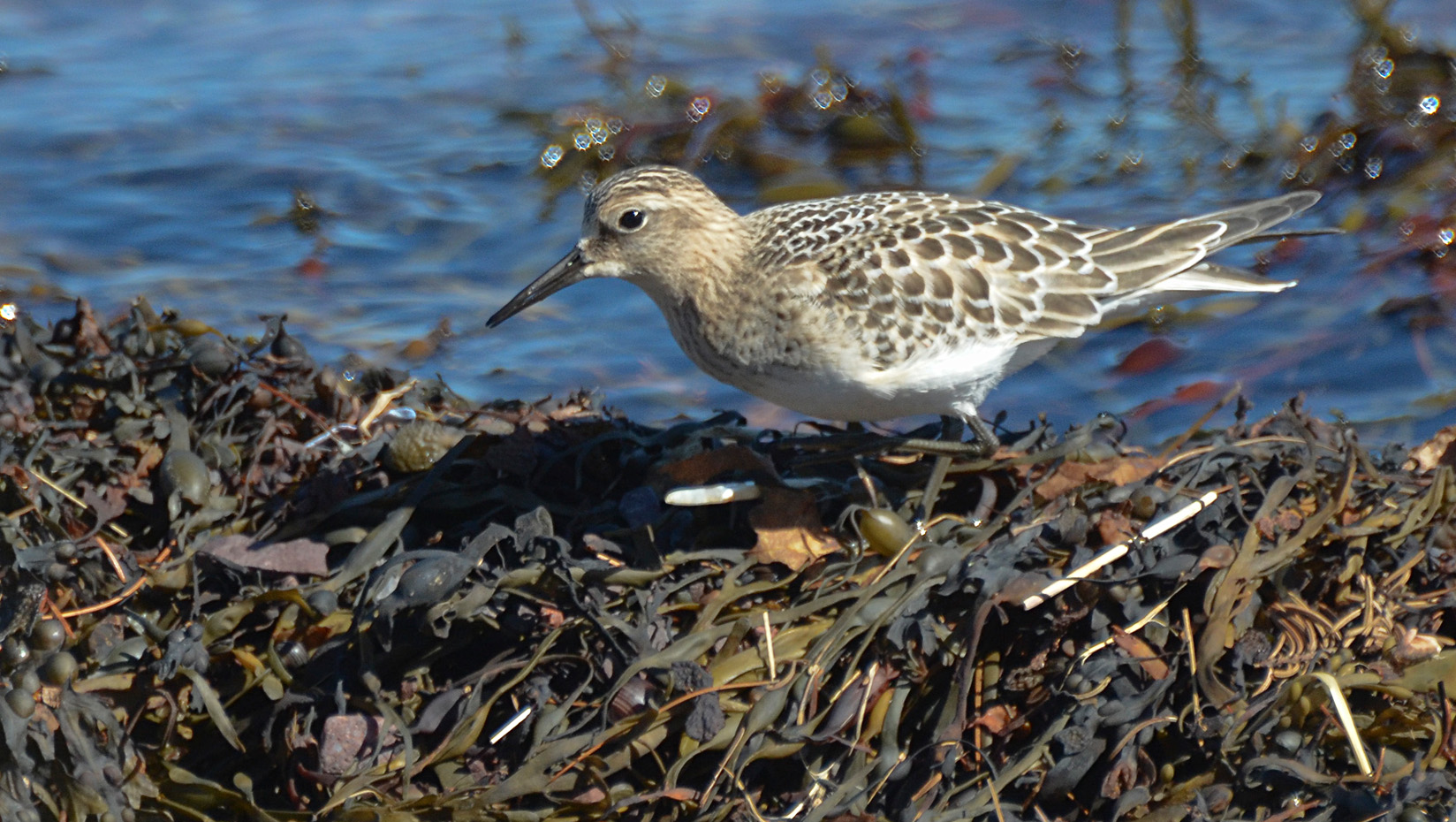 Maine Sea Grant awards funds to Klemmer, Olsen, Steneck, and Strong for new research projects
The Maine Sea Grant College Program has awarded funds to faculty at the University of Maine and other research institutions statewide for four new projects representing nearly $1 million in research investment from the National Oceanic and Atmospheric Administration and matching sources.
Amanda Klemmer and Brian Olsen of UMaine's School of Biology and Ecology will lead an investigation of the role of rockweed — and rockweed harvesting — in intertidal food webs. Beginning in February 2018, researchers will survey rockweed habitats along the Maine coast, collecting data on biomass, vegetative cover, invertebrates, birds and environmental conditions such as temperature and light. Working with harvesters, they will design experiments to evaluate changes in the rockweed beds before and after harvest. The researchers, who also include Aaron Strong of UMaine, Jessica Muhlin of Maine Maritime Academy and Hannah Webber of Schoodic Institute and UMaine, plan to engage stakeholders throughout the project, culminating in a 2020 symposium.
Robert Steneck of UMaine's School of Marine Sciences, and Douglas Rasher and Thew Suskiewicz of Bigelow Laboratory for Ocean Sciences, intend to identify how kelp forests are responding to changing environmental conditions by surveying underwater locations along the coast and comparing the data to their historical records from the 1970s to 2003. They will also examine how habitat complexity from seaweeds influences crab predation on sea urchins, potentially "locking" Maine's coastline into a seaweed-dominated state and preventing the recovery of sea urchins.
Additional research funds have been awarded to Michele LaVigne and David Carlon of Bowdoin College, who will lead a multidisciplinary team from several institutions, including Strong, Branwen Williams of Claremont Colleges and Alan Wanamaker of Iowa State University. They will evaluate acidity of Gulf of Maine waters using both current monitoring data and historical proxies of ocean chemistry.
Lisa Kerr, Kathy Mills and Andrew Pershing of the Gulf of Maine Research Institute will apply Sea Grant funds to a synthesis of 20 years of data collected as part of the Maine-New Hampshire Inshore Trawl Survey. The goal of this research is to understand how climate change, fishing, and other environmental drivers are impacting key fish and invertebrate communities in coastal Maine waters.
Investigators will present their projects at the Maine Sea Grant Biennial Research Symposium on April 20 at the University of Maine Buchanan Alumni House. For more information about the research, visit seagrant.umaine.edu/research.
Maine Sea Grant is a program of the State of Maine and the National Oceanic and Atmospheric Administration and one of 33 NOAA Sea Grant programs across the coastal and Great Lakes states. Sea Grant has been supporting marine science for Maine people for more than forty years.
Contact: Catherine Schmitt, 207. 581.1434