Chen, Fernandez named 2018 Presidential Award winners
A fisheries scientist whose research informs commercial and recreational resource management, a popular mechanical engineering professor whose classroom contributions include development of new curricula and educational software, and a soil scientist whose leadership and expertise benefit policymakers and the public are the recipients of the University of Maine's top faculty honors this year.
Yong Chen, professor of fisheries population dynamics, will receive the 2018 Presidential Research and Creative Achievement Award. Senthil Vel, the Arthur O. Willey Professor of Mechanical Engineering, will receive the 2018 Presidential Outstanding Teaching Award. Ivan Fernandez, professor of soil sciences and forest resources, will receive the 2018 Presidential Public Service Achievement Award.
The awards will be presented at the annual Faculty Recognition Luncheon May 12 beginning at noon in Wells Conference Center.
"Outstanding teaching, research and public service leadership is key to providing a quality UMaine student experience, and to turning knowledge into solutions to meet needs in Maine and beyond," says UMaine President Susan J. Hunter. "The award-winning work of Yong, Senthil and Ivan epitomizes the distinction of Maine's public research university and the difference it makes."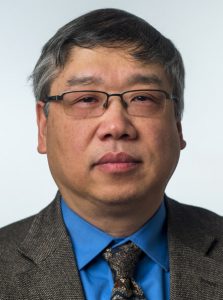 Chen's interdisciplinary research focuses on quantitative fisheries ecology, and stock assessment and management, studying how harvesting and the environment may affect fish populations. His work incorporates fisheries biology, ecology, mathematical and statistical modeling, and computer simulation to develop models for fisheries stock assessments for a wide range of invertebrate and vertebrate species. Those include American lobster, sea urchins, sea cucumbers, sea scallops, shrimp and crabs to groundfish species, such as cod, cusk and halibut.
His contributions to the American lobster stock assessment were key to the development of a sustainable fishery in Maine. Based on data collected from the fishery and scientific surveys, Chen's lobster stock assessment model is used by Atlantic States Marine Fisheries Commission to estimate the season-, size-, and sex-specific lobster stock biomass and fishing mortality rates in the Gulf of Maine and Southern New England, which informs the lobster management decision making. His stock assessment and habitat research also includes development of biological reference points and evaluation of changes in lobster habitat quality for the American lobster fishery management.
Chen's impact on sustainable marine resource management in Maine and the region has made him a sought-after expert to assist and improve fisheries stock assessment in dozens of countries worldwide.
Chen joined the UMaine community in 2000. He has published an average of 10 scientific publications annually and been awarded nearly 80 research grants from various funding agencies including the Maine Department of Marine Resources, NOAA and NASA. Chen also is well known for his exceptional mentoring of graduate and undergraduate student researchers in his lab, and in his fisheries course.
Since 2014, Chen has been a fellow in UMaine's Senator George J. Mitchell Center for Sustainability Solutions.
Chen received a Ph.D. in zoology from the University of Toronto.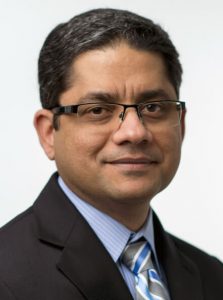 Vel has established himself as a role model, outstanding educator and student adviser. He is an inspiring and gifted teacher, described as setting the standard for excellence in the Department of Mechanical Engineering and the College of Engineering.
Vel teaches undergraduate and graduate courses in solid mechanics, composite materials and control systems. His contributions to engineering education — including development of curricula improvements, two new courses and multiple open-source software packages — have enhanced student learning at UMaine and beyond.
Because of his well-known passion for teaching, students rush to sign up for his courses, no matter the subject. Vel encourages and challenges students to develop deep knowledge of the subjects they are studying, and constantly improve their communication and critical thinking skills. On their course evaluations, students in his classes regularly cite Vel as their top teacher at UMaine, and cite multiple examples of the level of effort he puts into every lecture and the extra steps he takes to ensure that students acquire the knowledge they need to be successful engineers.
Vel's teaching is informed by his research, which involves undergraduate and graduate students. His work in the mechanics of composite materials, computational solid mechanics, micromechanical modeling of heterogeneous materials, multiscale modeling, and the properties of polycrystalline materials has received funding from such organizations as the National Science Foundation and the Office of Naval Research.
Vel is a fellow of the American Society of Mechanical Engineers and recipient of four awards in the College of Engineering, including the highest faculty honor, the Ashley S. Campbell Award in 2015.
Vel joined the UMaine community in 2000. He earned a Ph.D. in engineering mechanics from Virginia Tech.
Fernandez has more than 30 years of distinguished service as a well-known professor and respected researcher who shares his extensive expertise in soil science, forest resources and environmental sciences with collaborators in his field, and with lawmakers, the public and media, and school students and teachers. He has appointments in the School of Forest Resources, the Climate Change Institute, and the School of Food and Agriculture.
His internationally recognized research, rooted in the effects of acid rain and climate change in Maine, has informed national policy regarding air, water and soil pollution; climate change; and human-ecosystem connections. Fernandez's work on soil acidification and impact on forest landscapes, and on climate change, has provided information, interpretation, sound scientific judgment and strategic planning for state and federal agencies, nongovernmental organizations, citizen groups and industry.
Fernandez led the initiative in the 1990s through two legislative sessions to establish the Chesuncook soil series as the official state soil, signed into law by then Gov. Angus King, that has been widely used to promote awareness of soil resources. He has served on the Maine Board of Certification for Geologists and Soil Scientists for over two decades.
Fernandez was appointed by then Gov. John Baldacci to co-lead the development of seminal science and policy reports on climate change — Maine's Climate Future, published in 2009 and 2015.
His most recent initiatives include the creation of the Maine Climate and Agriculture Network to enhance information access about agriculture in a changing climate. Fernandez participated in the creation of Maine Climate News, in cooperation with University of Maine Cooperative Extension and Maine Sea Grant.
In his work, Fernandez advocates for cost-effective, evidence-based climate change adaptation strategies in a wide range of issues — from coastal community planning in the face of sea level rise and ocean acidification, to participating in the development of climate adaptation planning for Acadia National Park, to development of technologies to enhance Maine's pollen monitoring network in recognition of the rising human health threats.
In addition to his service with numerous state, regional and national organizations, Fernandez has served on a number of panels of the U.S. Environmental Protection Agency's Science Advisory Board over the past two decades. He is currently a member of the EPA SAB's chartered Clean Air Science Advisory Committee and chairs the Secondary National Ambient Air Quality Standards Review Panel for Oxides of Nitrogen and Sulfur. He also currently serves as the UMaine representative of the USDA Northeast Climate Hub.
Fernandez received a Ph.D. in forest resources from UMaine and after a few years working in the forest products industry, returned to UMaine in 1983 to start teaching and develop his research program. His numerous honors include being named the 2008 Carnegie Professor of the Year for Maine and UMaine's 2007 Distinguished Maine Professor.
Contact: Margaret Nagle, 207.581.3745