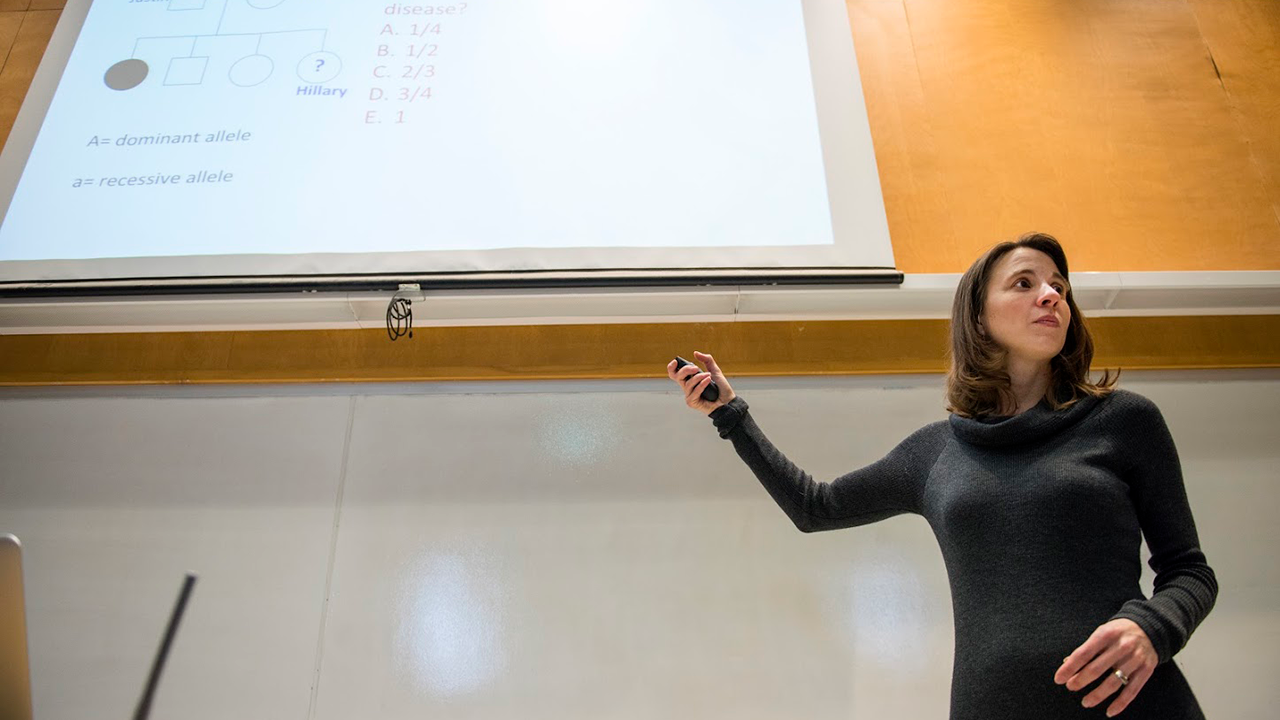 College names Smith winner of 2018 Outstanding Teaching Award
Dr. Michelle Smith, an associate professor of biological sciences in the School of Biology and Ecology, was awarded the College of Natural Sciences, Forestry, and Agriculture at the University of Maine's 2018 Outstanding Teaching Award.
The award was presented at the college's annual Celebration of Excellence on April 18. The college also awarded the 2018 Outstanding Public Service Award to Dr. Heather Leslie, and the 2018 Outstanding Research Award to Dr. Jasmine Saros.
"Exemplary teaching, research and public service leadership provide the cornerstones on which our students' experiences and our ability to transform discovery into solutions are founded," says the college's Dean Fred Servello.
"The outstanding work of Leslie, Saros, and Smith embodies the distinction and impact made by the college's faculty and its role as a part of Maine's public research university."