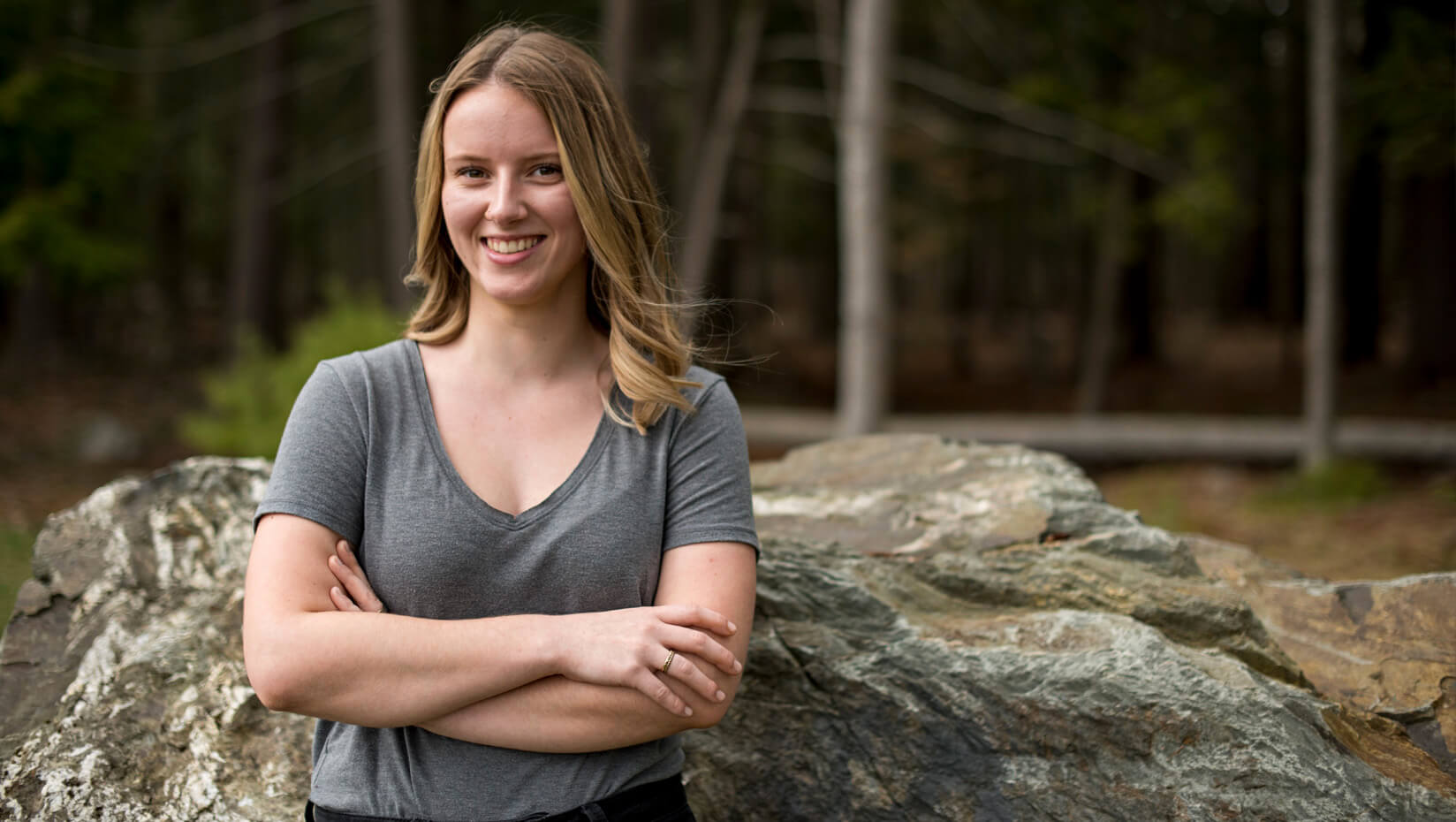 Student spotlight: Emma Fournier
Hometown: Turner, Maine
In May, after just three years of college, Emma Fournier earned a degree in biology with a concentration in pre-medical studies. She teamed with assistant professor Allison Gardner to identify regions in Maine most vulnerable to Lyme disease and to explore if dogs are sentinels for Lyme disease transmission.
"I love to travel and I'll be taking some time this summer for small trips — to Charlottetown, PEI and Charleston, South Carolina. [In the fall], I'll be starting at the Cummings School of Veterinary Medicine at Tufts University. I hope to specialize in small animal surgery and further explore my interests in wildlife medicine. I love that UMaine has the feel of a big university with plenty of opportunities but still feels like a tight-knit community."
See posts featuring Fournier on UMaine's Facebook and Instagram pages.