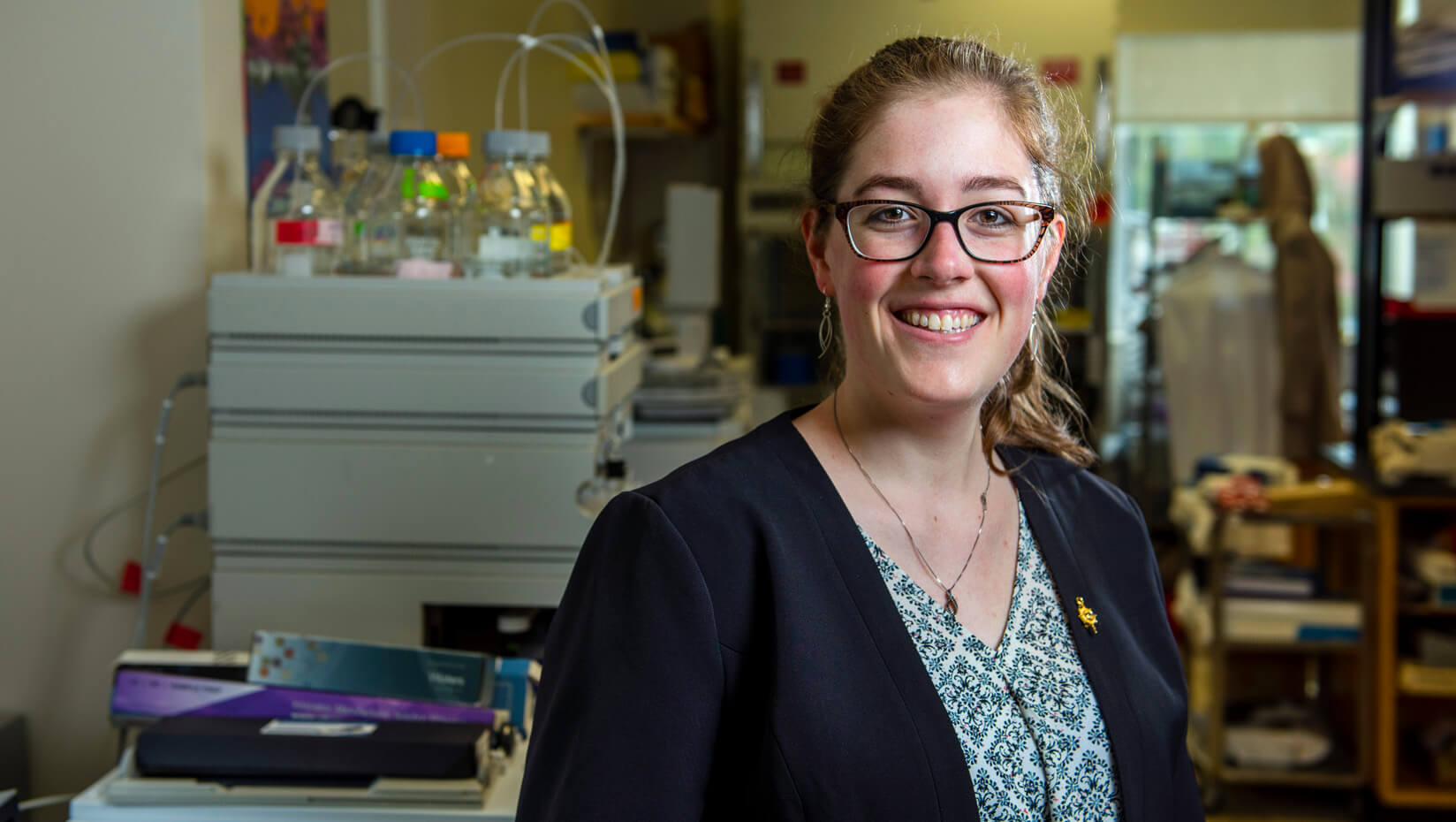 Student spotlight: Danielle St-Pierre
Hometown: Clifton Park, New York
Danielle St-Pierre graduated in May with a degree in food science and a minor in chemistry. She is enrolled in an accelerated Master of Science food science program at UMaine.
"I enjoy studying complex interactions between different compounds in food. This is part of what drew me to study kombucha (fermented, effervescent sweetened black or green tea drinks). It's a complex beverage with lots to discover. The opportunity to do undergraduate research in a laboratory setting under the guidance of Dr. L. Brian Perkins allowed me to gain insight that complements my classroom learning. I participate in a multitude of on-campus activities — swimming, walking on trails and Zumba. During school breaks, I extend my support to Yankee Distillers (where I interned) by assisting in the tasting room and at farmers markets."
See posts featuring St-Pierre on UMaine's Facebook and Instagram pages.