UMaine Geology Club explores glacial deposits, volcanic rocks in Iceland
In May, 19 University of Maine Geology Club members and two faculty took a 10-day field trip to Iceland.
The focus of the student-planned trip was on glacial deposits and volcanic rocks in the south of Iceland. The group toured Thingvellir National Park, site of Iceland's first government and the center of the Mid-Atlantic Ridge Rift Valley where North America and Europe are separating; Geysir, the site of the original geyser; and Gullfoss, Iceland's largest waterfall, which descends 60 meters into a fracture zone.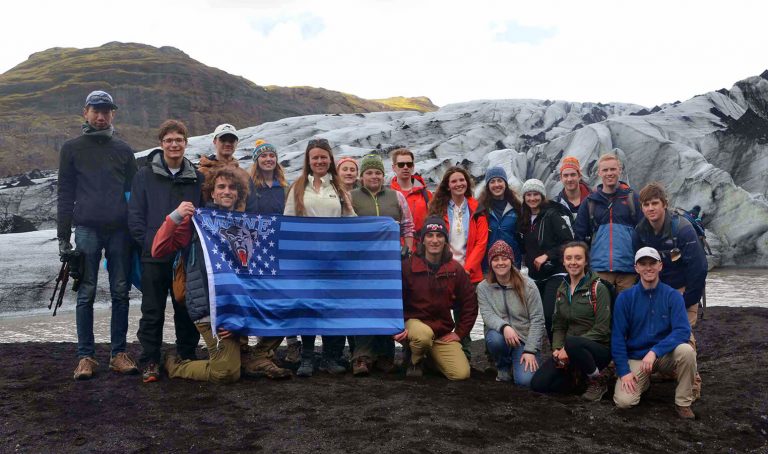 The group also spent a day visiting museums and shopping in Reykjavik and taking a dip in the Blue Lagoon, a popular hot spring.
The trip was supported by UMaine alumnus Scott Golden's contribution to the School of Earth and Climate Sciences along with contributions from the Geological Society of Maine, the Maine Mineralogical and Geological Society, and the College of Natural Sciences, Forestry and Agriculture.