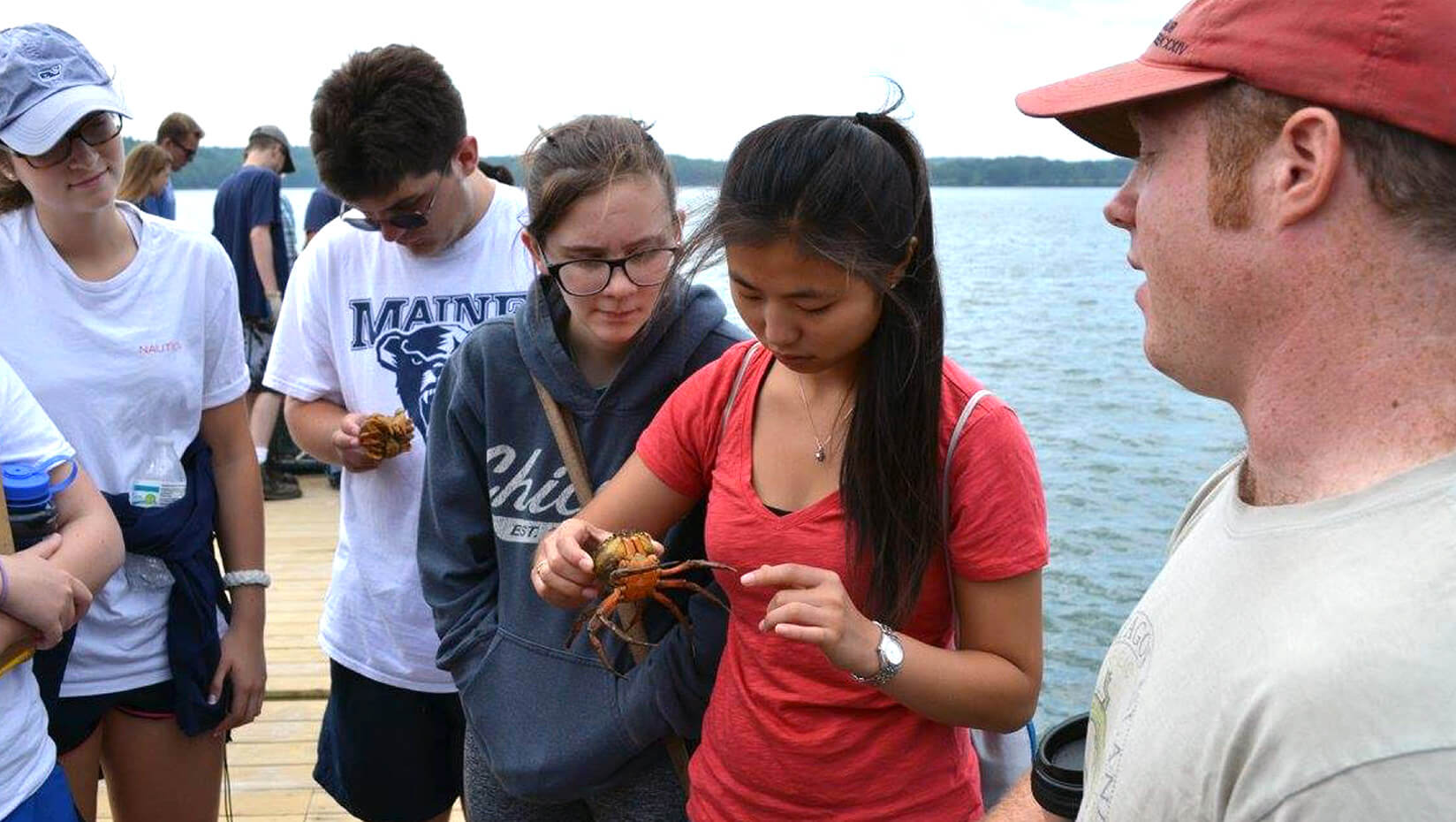 Community invited to engage, explore, experience ocean research at DMC
The Darling Marine Center invites community members to learn how the center helps connect people with the ocean by taking a public tour and attending summer science seminars.
Free public tours of the DMC's waterfront facilities and research labs begin Wednesday, June 27 and occur weekly from July 11 to Aug. 15. There is no tour July 4. Led by student interns, the 90-minute walking tours begin at 10:30 a.m. Attendees have an opportunity to learn about current marine research, collaborative work with businesses and fisheries, and student projects. Pre-registration is requested.
The DMC's Friday Seminars feature researchers and environmental professionals from Maine to New Zealand, and cover topics from natural history to marine conservation and citizen science. A list of speakers and topics is on the DMC website. The free seminars will be held Fridays at 10:30 a.m. from June 29 to Aug. 17 in Brooke Hall on the lower waterfront campus. There is no seminar July 6. Pre-registration is requested.
The community also is invited to the annual SEA Fellows Symposium at 2 p.m. Aug. 7. SEA (Science for Economic Impact and Application) Fellows are undergraduate students collaborating with faculty and stakeholders on research projects relating to Maine's marine economy, coastal communities and ecosystems. The symposium is an opportunity for students to present their research and talk with the public about their work and summer experience.
For more information, or to request a reasonable accommodation, call 207.563.3146.