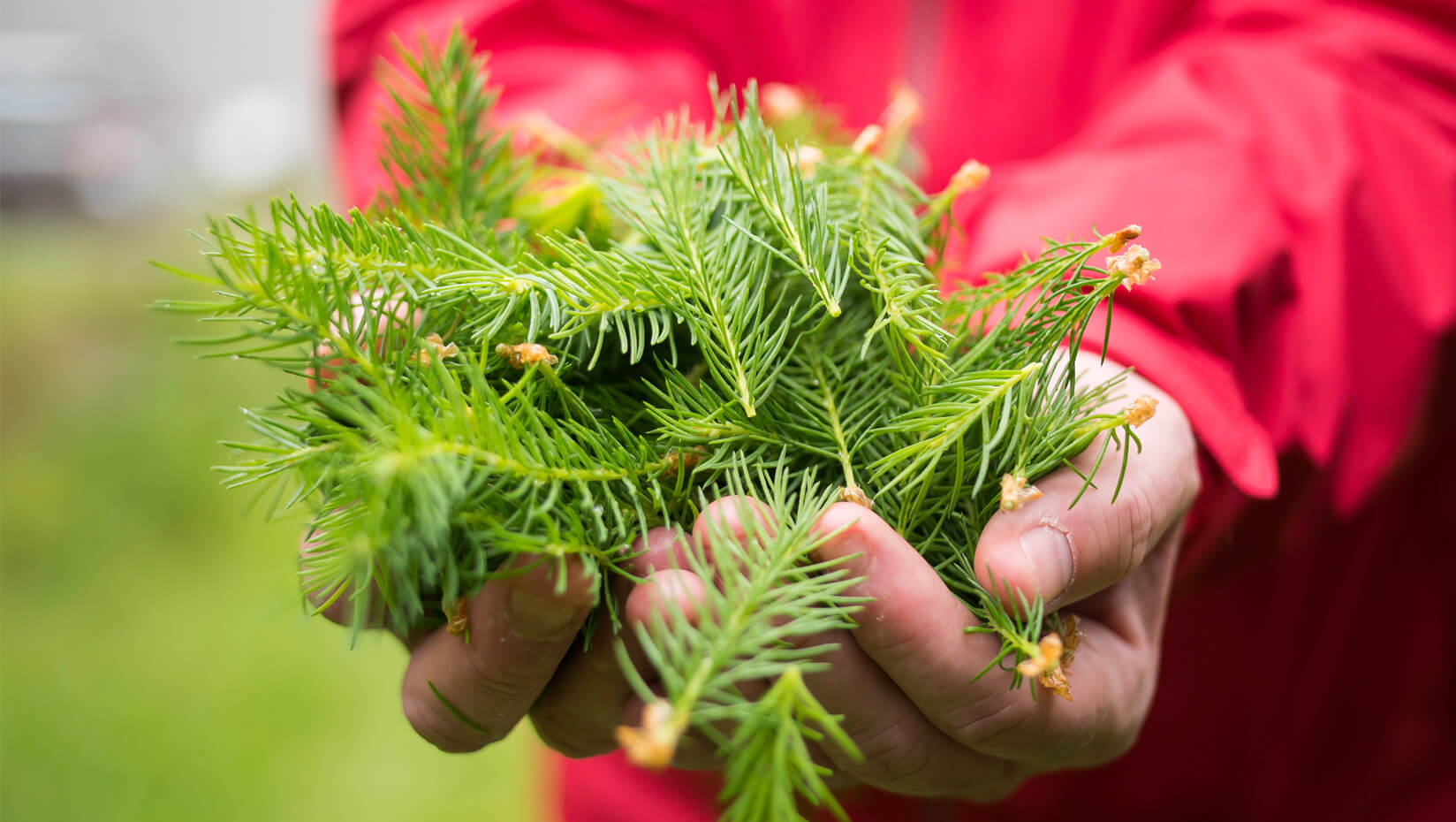 A taste of the Maine woods is brewing in Orono
Orono, Maine — The University of Maine's forestry faculty have teamed up with Black Bear Brewing Company and Marsh Island Brewing to serve up Green Growth, a spruce tip pale ale, this July.
The idea was originally conceived by Daniel Hayes and Aaron Weiskittel of UMaine's School of Forest Resources. They were planning to host a boreal forest research conference, and thought it would be fun to serve a beer at the event featuring spruce, which grows in boreal forests. The conference was later canceled, but the idea for the beer stuck.
"We wanted to help our local community appreciate Maine's forests in a different way. So this sort of became a pet project, to convince a local brewery to make our idea happen," Hayes said.
In 2017, Hayes found his brewer in Tim Gallon, owner of Black Bear Brewing Company, and the resultant Maine Spruce Beer sold out in just three short months. This year, Marsh Island Brewing joined the group, and offered to brew the 2018 batch in its new system.
"It was fun to be involved with other people sharing what they're passionate about with us, to learn what kind of trees to pick from, and evaluate the pliability of the needles," said Clay Randall, head brewer of Marsh Island Brewing.
The tips were gathered from Norway spruce trees in UMaine's Dwight B. Demeritt Forest under the guidance of forestry faculty who helped the brewers identify the correct trees, and sustainably harvest the freshly sprouted tips.
The spruce pale ale will be available at Black Bear Brewing Company and Marsh Island Brewing in time for the Fourth of July holiday. Both breweries will donate $1 for every pint of Green Growth sold to support building a new sugar house in the Demeritt Forest. The brewers also froze extra spruce tips that they will use to brew a spiced holiday ale this winter.