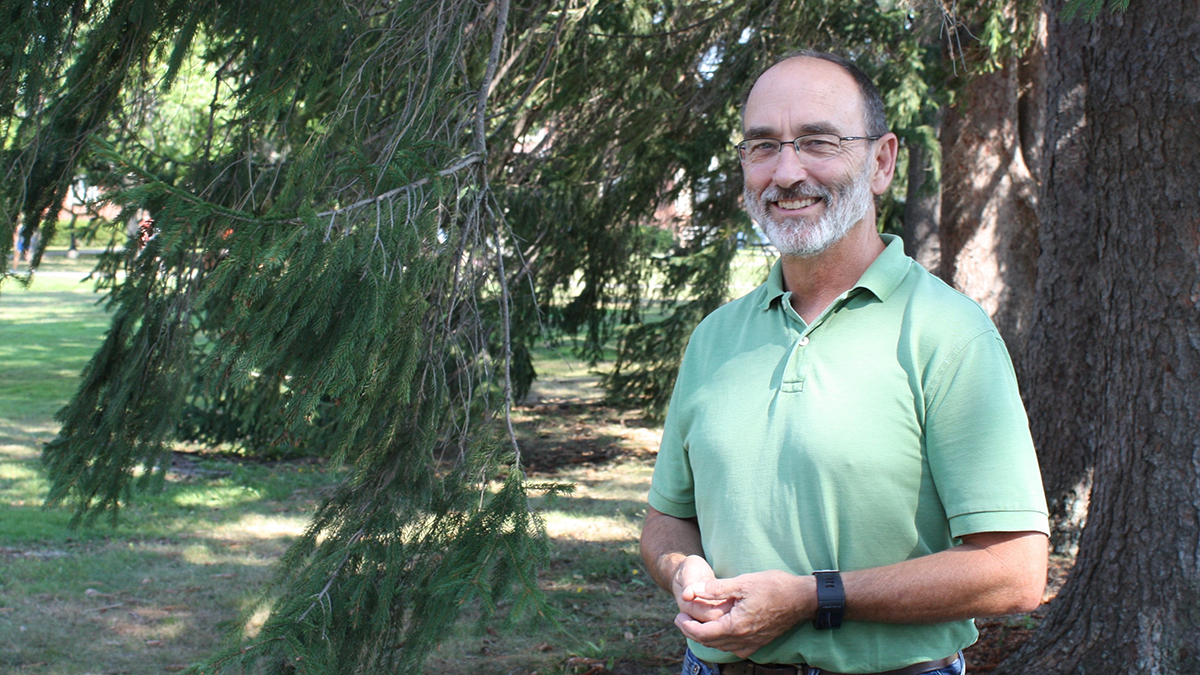 Hutton named associate dean for research
Mark Hutton has been named associate dean for research in the University of Maine College of Natural Sciences, Forestry, and Agriculture, and associate director of the Maine Agricultural and Forest Experiment Station.
Hutton joined the UMaine community in 2001, where he has held a joint appointment as an associate professor in the School of Food and Agriculture, and a vegetable specialist for University of Maine Cooperative Extension. He will retain both his faculty and Extension appointments part time, continuing vegetable production research and lending his expertise to Maine's farmers.
He will share his duties as associate dean and director with Christopher Gerbi, who started his role in the dean's office part time this summer.
In his new role, Hutton will work with dean Fred Servello to advance the college research programs, with a focus on Maine Agricultural and Forest Experiment Station projects, and management of its six research farms that stretch across the state.
"I am a supporter and champion for mission-oriented and applied research, and this was an opportunity to advance that meaningful work in a new way," Hutton says.
"I hope to streamline some systems and improve our farms' research capacity to facilitate more research to better address the needs of our state."
Prior to joining UMaine, Hutton led vegetable variety development for several international seed companies. He earned his doctorate from the University of New Hampshire.