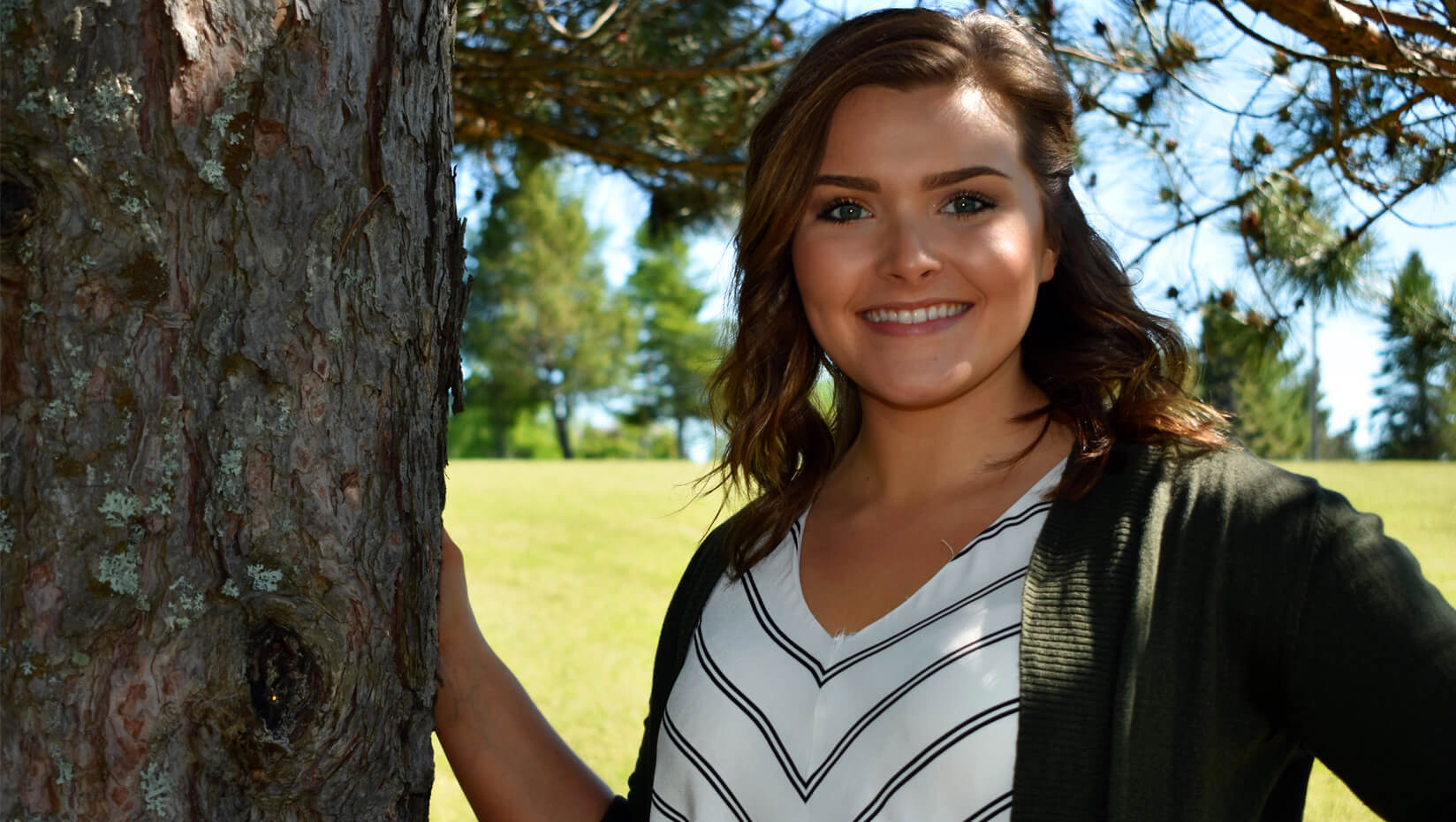 Student Spotlight: Emily Lavertu
Hometown: Frenchville, Maine
Food science and human nutrition student Emily Lavertu is on a mission to help others with Type 1 diabetes like herself. She is the junior camp coordinator at Cary Medical Center's Camp Adventure, a camp for Type 1 diabetics ages 13–17. Emily plans to graduate in 2020, and her goal is to become a registered dietitian and certified diabetes educator.
"I learned early on how important it was to put your health first. The statement 'food is medicine' has always rung true to me. Understanding firsthand the mental and physical strain of diabetes makes me truly respect the knowledge and care that I can give to future patients. Cary Camp Adventure shows teens that your disease doesn't have to control your life. It taught me leadership skills, independence and confidence. Without it I would never have realized that my true passion lies in helping others through physical activity and proper nutrition. I enjoy all forms of exercise — the gym, hiking, running, and yoga — reading, volunteering at Cary Medical Center and challenging myself to create healthier versions of comfort foods. UMaine has a community feeling. All the teachers have taught me much more than just course material. UMaine has given me a deeper understanding of the world of nutrition, and the drive to work harder to make a difference."
See posts featuring Lavertu on UMaine's Facebook and Instagram pages.