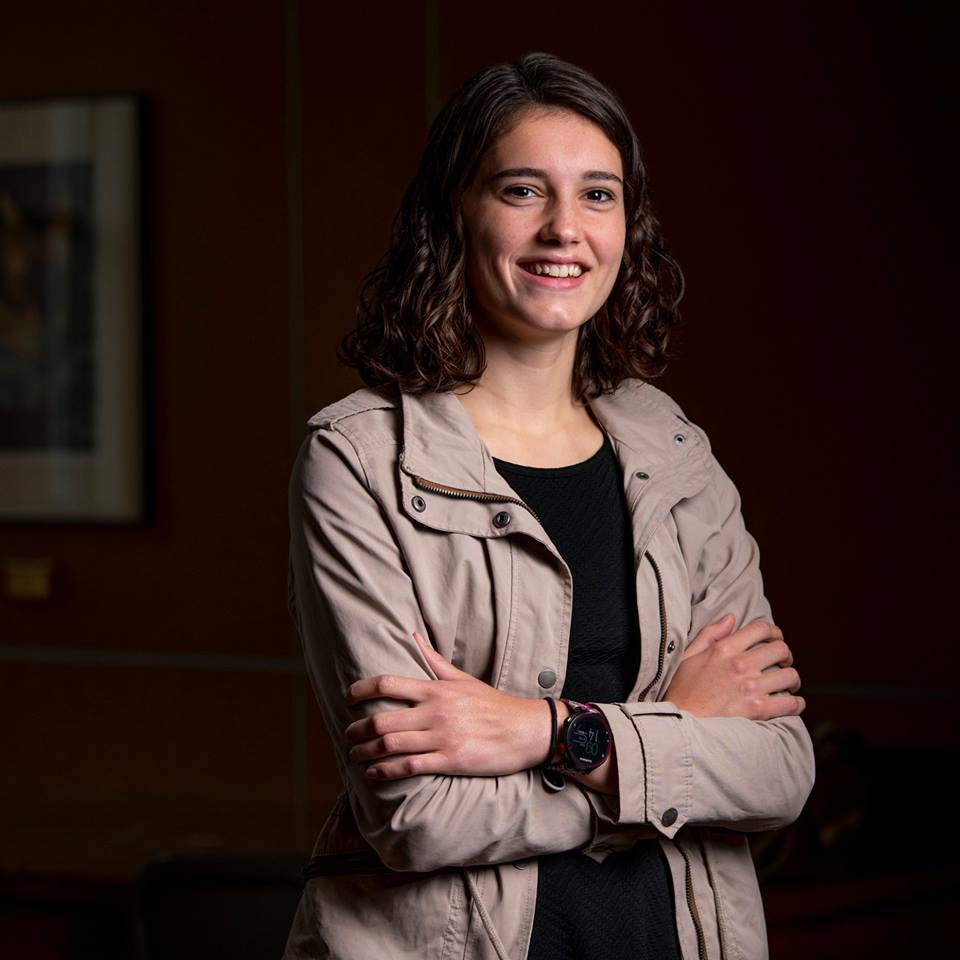 Student spotlight: Grace Smith
Meet Grace Smith of Holden, Maine, who was born in Rock Hill, South Carolina and moved to Maine at age 8. This summer, the junior molecular and cellular biology and biochemistry double major with a minor in computer science, who also is in the Honors College, interned at the Novartis Institute for Biomedical Research in Cambridge, Massachusetts through the Novartis Scientific Summer Scholars Program. Smith did pharmaceutical research in the Chemical and Biological Therapeutics department, working with a new protocol called NeuCoding to internally label cell lines, each with a different candidate drug, to find which proteins interact with the drugs.
Why was your internship work important, and what was your favorite part?
Implementation of this protocol has the potential to catalyze the rate at which drug/protein interactions are elucidated, allowing safer drugs to more quickly be delivered to the patients that desperately need them. My favorite part of this internship was being surrounded by extremely motivated, research-oriented individuals that strived to improve the prognosis of individuals suffering from disease.
What prompted your interest in the field of genetics?
My initial interest in genetics was sparked in an Honors biology class while discussing a plethora of diseases caused by and linked to genetic mutations. My understanding of genetic disease and predisposition was extremely rudimentary at the time, and since then my interest and passion has exponentially expanded as my understanding of the complexity of the role of genetics in disease has developed.
What are you researching, and what are the implications?
My research looks at the role of non-protein coding genes called long non-coding RNAs (lncRNAs) that have important roles in gene regulation and expression, making them relevant to a variety of diseases and physiological processes. I have identified a novel set of these lncRNAs that are differentially expressed in cardiac and caudal (a model for limb regeneration) regeneration in the highly regenerative zebrafish and hope to unravel their role in this complicated process. As our understanding of these lncRNAs in the context of regeneration grows, we may be able to better understand how an organism like the zebrafish can so efficiently regenerate — and conversely, why humans cannot. This could lead to the identification of lncRNAs that promote regeneration and could be used to develop better treatment methods for heart attacks and limb loss or damage.
How has the Honors College shaped your experience at UMaine?
The best part of the Honors College is that I have been able to work with undergraduates of all majors instead of interacting with just those in my biology classes. I have also met a lot of professors through the Honors program, including my current research advisor. I also feel like the Honors College has allowed me to personally develop into an individual who is more aware, interested and informed about other cultures, religions and ideas.
What do you do for fun outside the classroom?
In my free time, I enjoy running — I've done three half marathons and completed my first full marathon this past September. I'm a member of UMaine Club Track, and also am vice president of the Maine Society for Microbiology, a collegiate branch of the American Society for Microbiology.
Why do you love UMaine?
I love UMaine because of its limitless opportunities for undergraduates in research labs to perform amazing research, and for the amazing connections I've made with peers, graduate students and professors whose dedication never ceases to inspire me.
Do you have any advice for incoming students?
My advice for incoming first-year students is to reach out to your professors — you don't have to be struggling in a class to visit them in their office hours. Also, if there is anything (whether it be clubs, sports, etc.) you are even slightly interested in — take the dive and try it out. Even if you decide it's not something you want to continue, you'll regret the opportunities you don't take, not the ones you do.
See posts featuring Smith on UMaine's Facebook and Instagram pages.