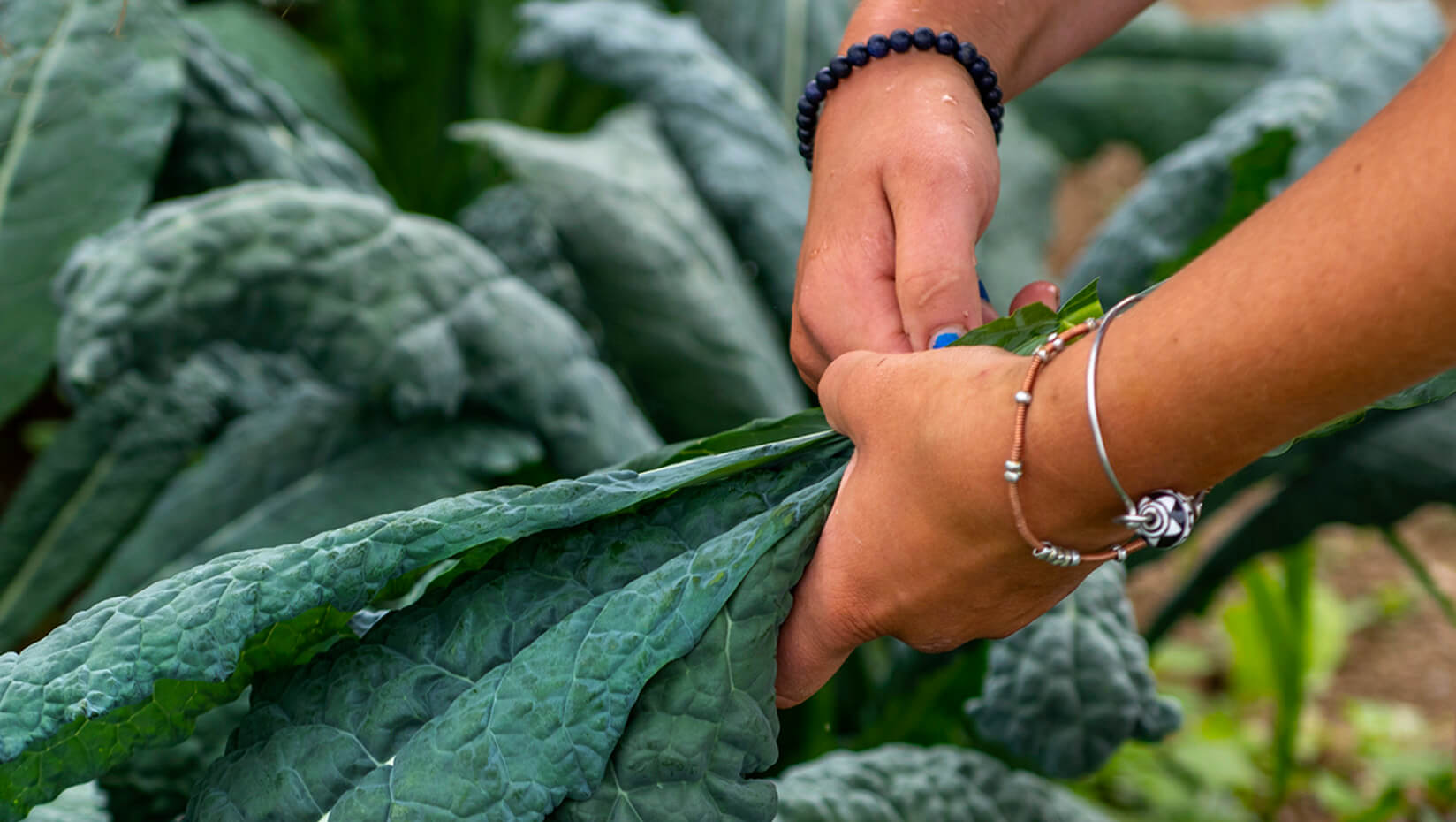 New research project to help small farms get needed climate adaptation information resources
Developing tools and information resources to help small to medium-size farms in New England address climate change-related issues that affect productivity, including changes in growing season, drought risks and new pests, is the focus of a new University of Maine research project.
The initiative is part of a nearly $500,000, three-year grant to the University of Vermont (UVM) from the USDA Agriculture and Food Research Initiative's Agriculture Economics and Rural Communities: Small and Medium-Sized Farms Program. UMaine researchers were awarded $213,000 as part of the project, "Assessing climate perceptions and developing adaptation resources for small, medium and beginning farms," led by UVM assistant professor Meredith Niles.
At issue is increasing weather variability. In addition, New England also has a high proportion of new farmers who seek credible information on how to best manage their farm under a wide range of conditions. Adapting to a changing climate will require specialized outreach efforts and resources to ensure continued farm viability, according to the researchers.
UMaine's research team — professors Adam Daigneault and Eric Gallandt; Cooperative Extension educator Tori Jackson; and graduate students Sonja Birthisel and Ruth Sexton — will focus on the need to develop climate adaptation tools, data and resources targeted to farmers based on their scale and experience.
Most farmers in New England own small to medium-size operations, and a growing number have been farming for fewer than 10 years. In addition, an increasing number of farmers in the Northeast are women, new Americans and veterans.
UMaine researchers will interview farmers who own small and medium-size operations, including those just beginning their careers, as well as farm advisers and climate experts regarding their perceptions and experiences regarding climate change. In addition, focus groups with farmers will help identify the most useful resources.
Understanding the educational resources on climate resilience farmers could use most, delivered via workshops, webinars and presentations in collaboration with community-based organizations, could help develop a national model for the specialized outreach efforts and resources needed to ensure ongoing farm viability.
Collaborators on the UMaine project are: USDA Northeast Climate Hub, Maine Organic Farmers and Growers Association (MOFGA), Beginning Farmer Resource Network (BFRN) of Maine, UVM's New Farmer Project/Women's Agricultural Network and the Institute for Social and Economic Development.
Contact: Margaret Nagle, 207.581.3745