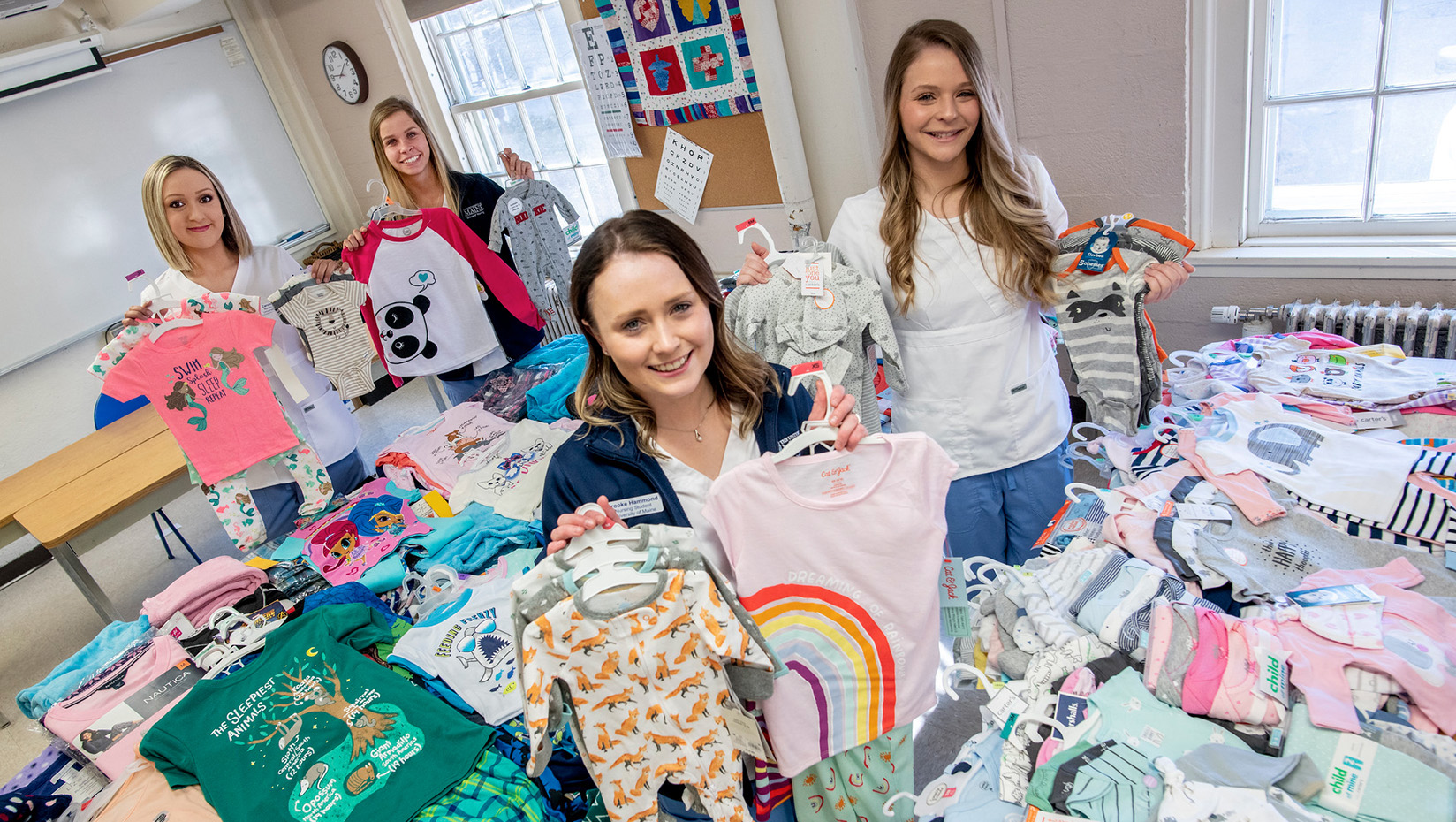 Nursing students collecting children's pajamas for local hospital
A group of senior nursing students at the University of Maine are collecting children's pajamas for a Bangor hospital to give to patients who need them.
Caroline Bush of Holden, Maine; Brooke Hammond of Frankfort, Maine; and Lauren Martin and Jordan Richards, both of Bradley, Maine, are enrolled in NUR 452 — Community and Population Healthcare. Students in the course, led by assistant nursing professor Kelley Strout, are required to complete a minimum of three hours of community service locally.
While attending a pediatric clinical rotation at Northern Light Eastern Maine Medical Center, Martin learned the hospital provides pajamas to children who are admitted from underserved populations, but has a limited quantity.
Martin and her classmates held a clothing drive to replenish the hospital's stock of children's pajamas.
As of April 3, the students have raised more than $2,500, which has allowed them to purchase about 500 sets of pajamas.
The students say the service-learning project has allowed them to acknowledge and address an immediate need in their own community.
"Supplying hospitalized children with new pajamas not only provides a source of clothing, but may also improve their health care experience," according to the students.