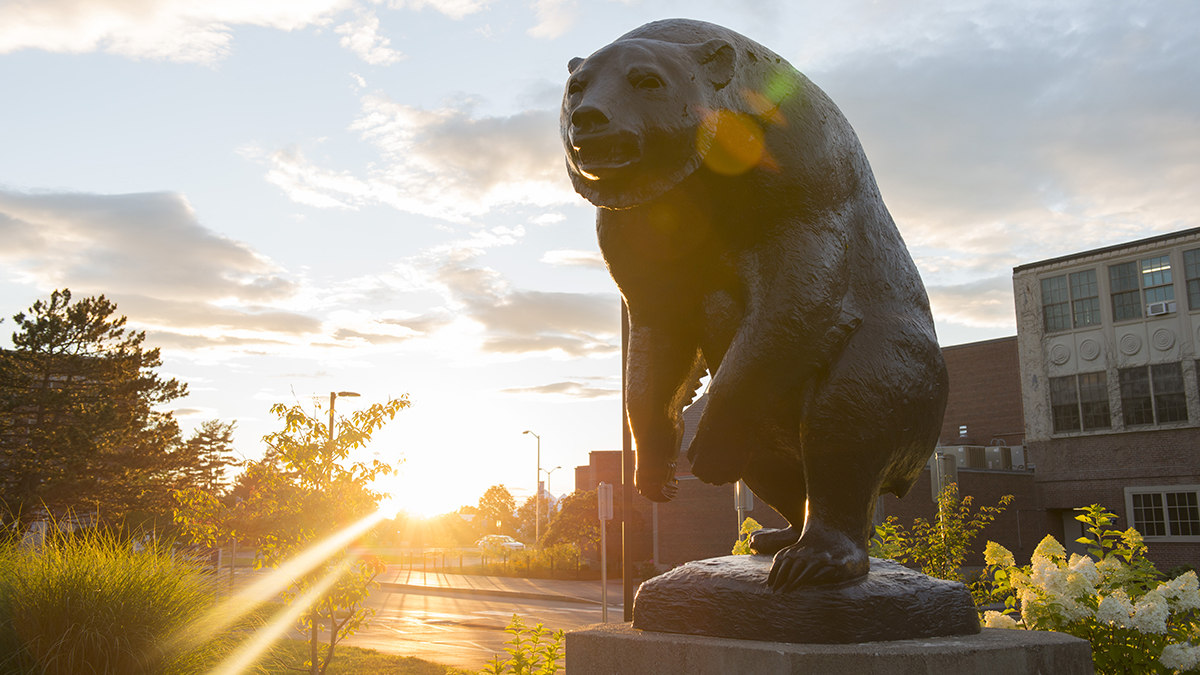 College names 2019 Outstanding Undergraduate Students
Four graduating seniors were recognized for their outstanding achievements during their time at UMaine at the college's annual Celebration of Excellence on April 17. In addition to the award winners, the college also recognized juniors and seniors with a cumulative 4.0 grade point average. The college also honored eight graduate students and two faculty members, Brenda Hall and Paul Rawson, at the event.
Ana Eliza Souza Cunha, Frank B. & Charles S. Bickford Memorial Prize & University of Maine Salutatorian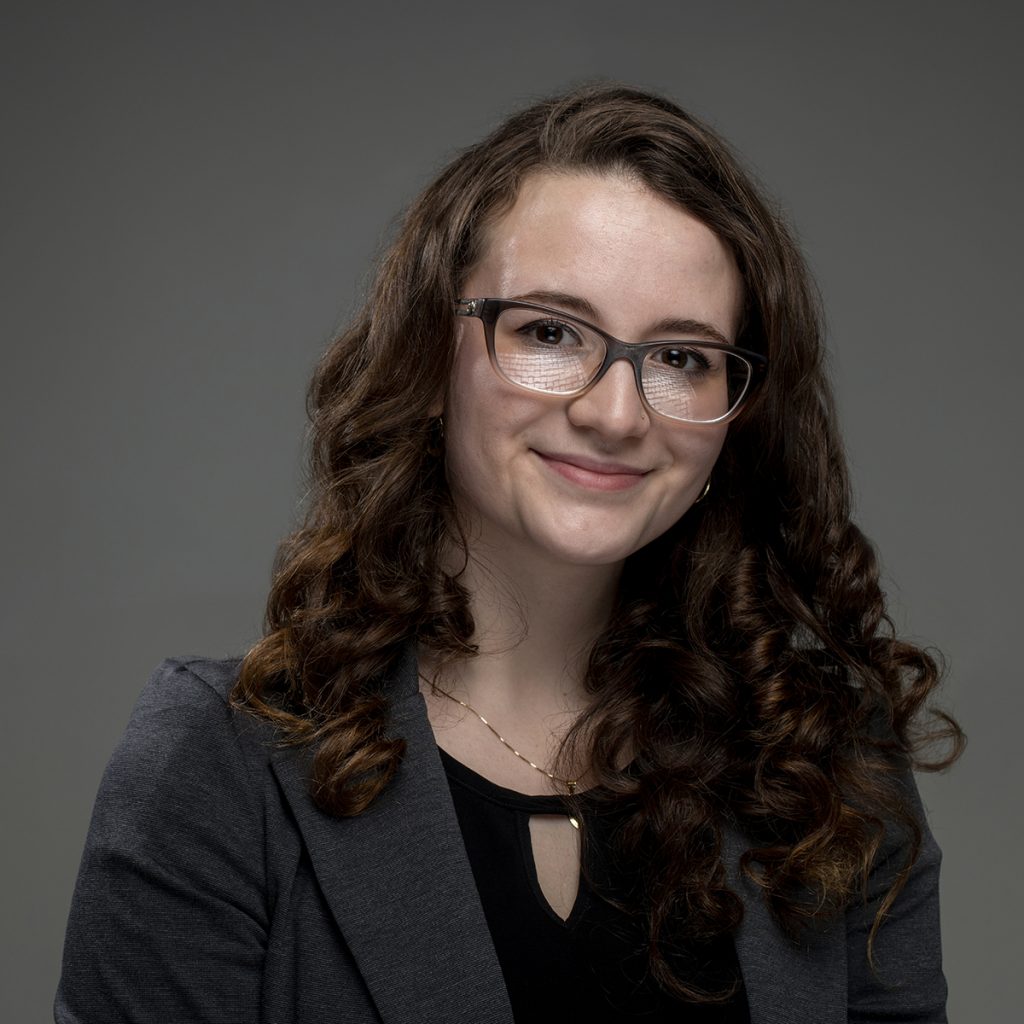 Ana Eliza is a biology major with minors in neuroscience and psychology, and a concentration in pre-medical studies. Her numerous honors include the 2018 Dr. Susan J. Hunter Presidential Research Impact Award and a Servant Heart Scholarship. She will graduate with highest honors for her thesis, "Evaluating A Doppler Radar Monitor For Assessing Honey Bee Colony Health."
She has assisted UMaine research projects since she was 14 years old. As a research intern, she tagged and followed wood frogs to observe their migration patterns, studied sun-drying techniques on marine worms in oysters, and worked on pesticide-free weed control techniques in sustainable agriculture. Ana Eliza also studied the effects of diets and peripheral nerves on adipose health and thermogenesis, and how radar could be used to monitor bee health. She is an ambassador for the School of Biology and Ecology, volunteers with the UMaine chapter of Partners for World Health and Operation H.E.A.R.T.S., worked as a certified nursing assistant, and has job shadowed at four health care facilities in Bangor and Lewiston.
Following graduation, Ana Eliza will work in clinical research, and plans to apply to medical or graduate school.
Lydia Murray, Outstanding International Student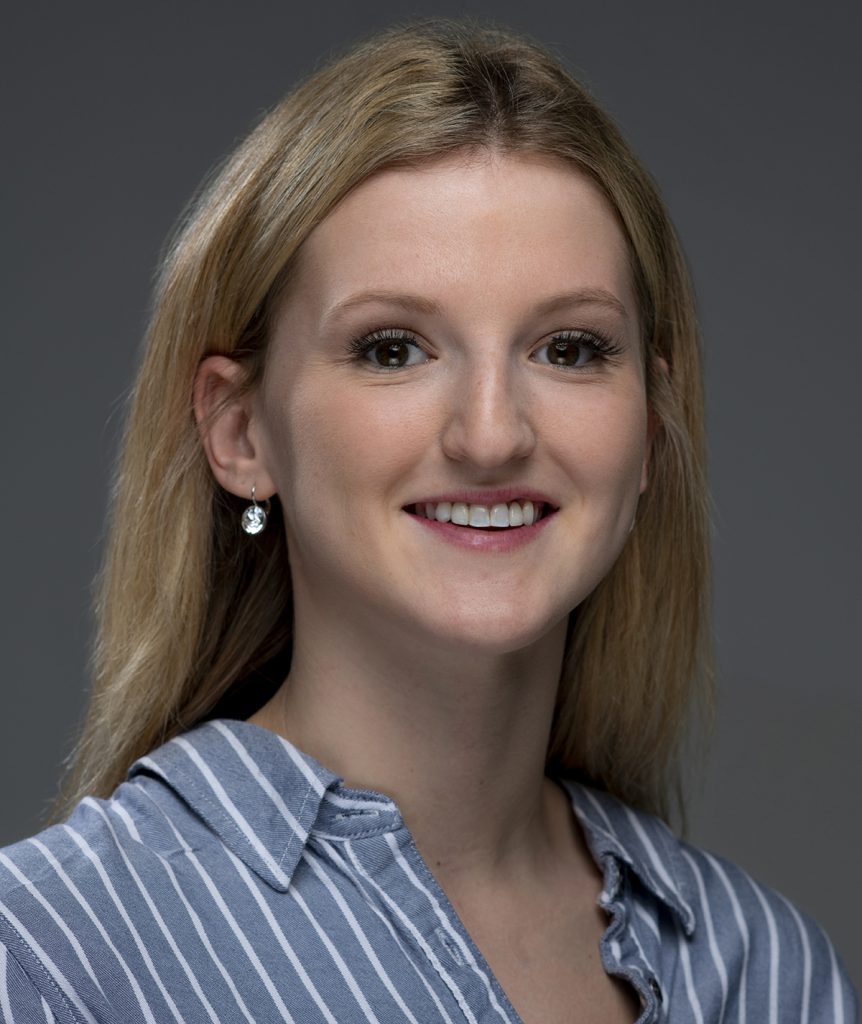 Lydia, who came to UMaine from Sault Ste. Marie, Canada, majors in nursing. She is a forward on the women's ice hockey team, on which she earned honors for having the highest GPA on the team in the 2016-17 academic year.
In her four years in the nursing program, Lydia completed numerous clinical rotations, caring for a wide range of patients at three different hospitals and community clinicals at local elementary and high schools.
On campus, Lydia has been involved in the Student-Athlete Advisory Committee and Athletes for Sexual Responsibility.
She has discovered a passion for obstetrics and women's health, and plans to pursue a career as a registered nurse.
Courtney Hatton, Wallace C. & Janet S. Dunham Prize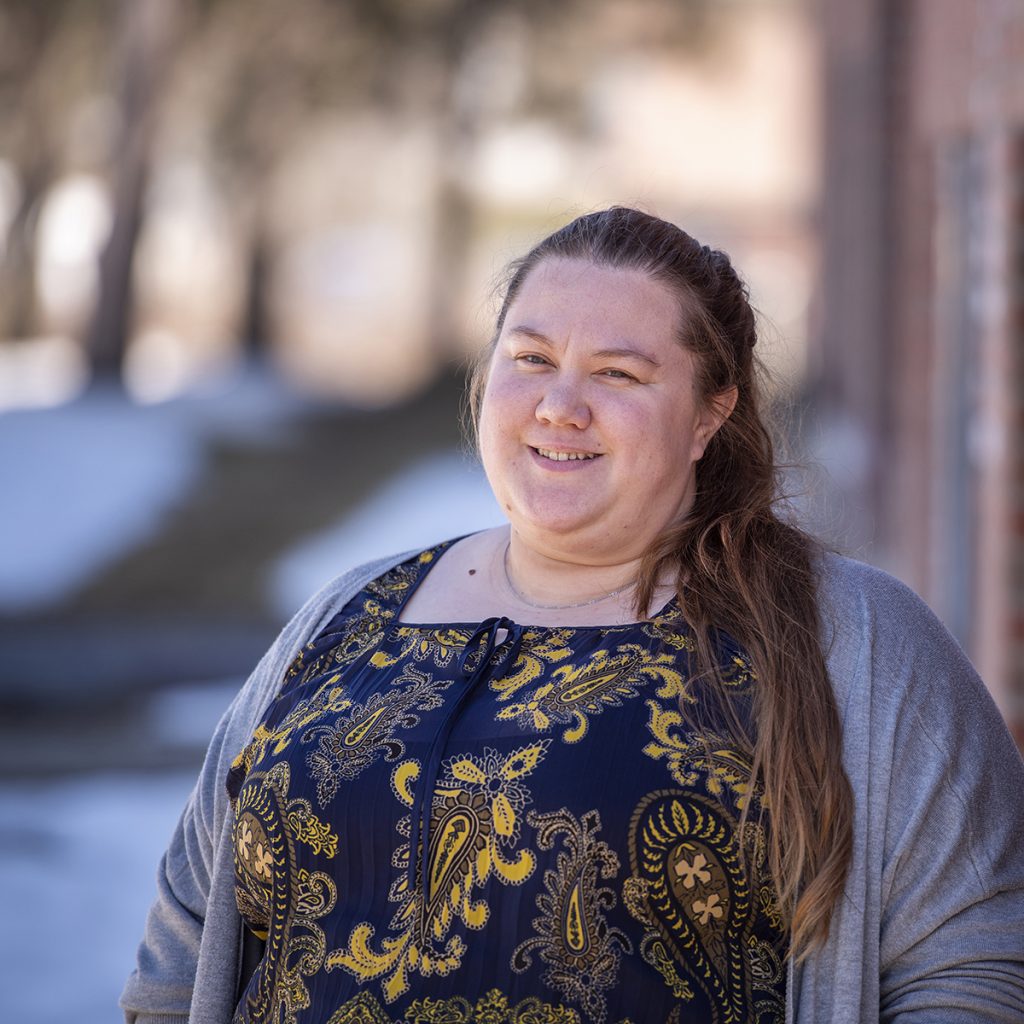 Courtney will conclude an 11-year journey to earning her undergraduate degree in biology with a pre-medical concentration on May 11. The first time she attend college at the University of Southern Maine, personal tragedy cut her education short, but she never gave up on her dream of becoming a doctor. Before returning to college in 2017 — this time at UMaine — Courtney cared for children with special needs at an orphanage in Mexico. In the last two years alone, she simultaneously worked as many as eight part-time jobs while carrying a full course load.
On campus, she tutors students from disadvantaged backgrounds in chemistry and biology, is tutoring coordinator for Upward Bound, is a Maine Learning Assistant with the RiSE Center, is a campus ambassador for the Gift of Life Marrow Registry, is a member of the University Volunteer Ambulance Corps, and is a Student Government senator. She is also a certified nursing assistant at St. Joseph Healthcare and provides in-home care in rural Maine. Courtney has also assisted with plant genetics research in assistant professor of plant genetics Ek Han Tan's Genome Elimination Lab.
After Commencement, she'll prepare for the Medical College Admission Test. She also applied to the PostBaccalaureate scientific training program at The Jackson Laboratory and the University of New England's online master's of public health degree. Upon completion of one or both, she plans to attend a medical school with a combined M.D./Ph.D. program.
Drew Brooks, University of Maine Valedictorian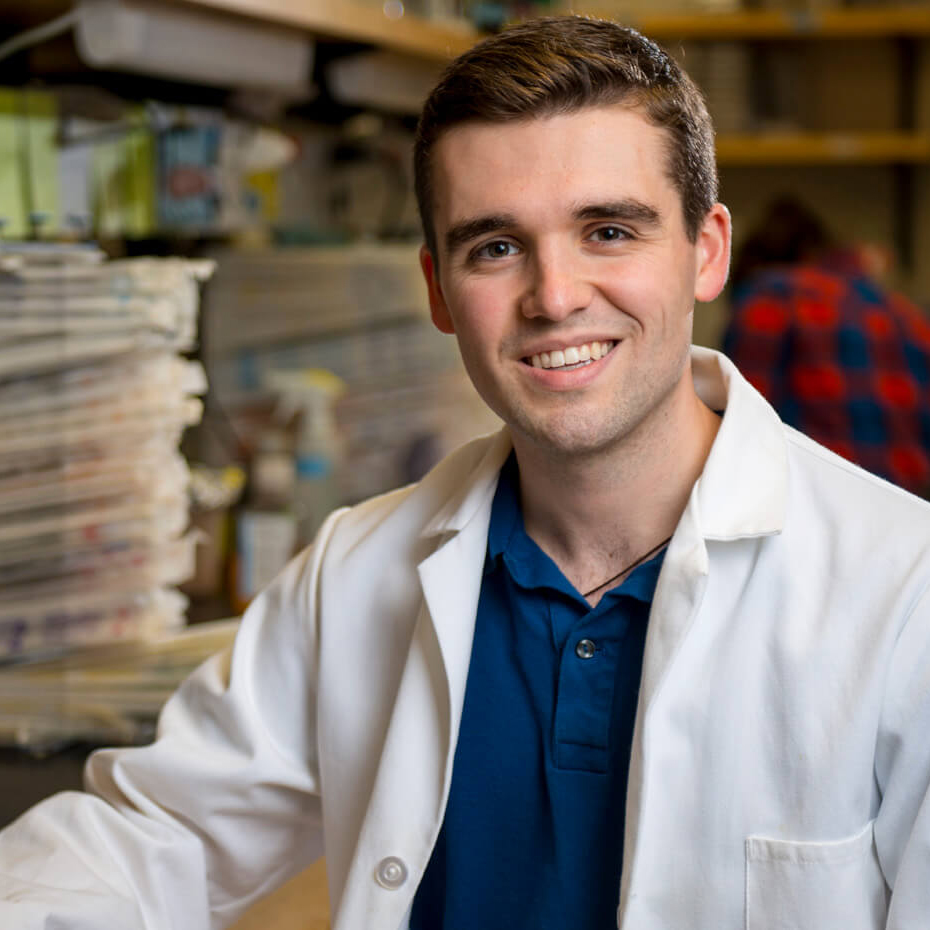 Drew will graduate with two degrees this May one in microbiology, and one in music, with a minor in molecular biology. Since his sophomore year, Drew has been a student researcher in the lab of associate professor of microbiology Robert Wheeler studying the fungus Candida albicans, which can cause life-threatening infections in immunocompromised people. Drew also participated in five UMaine music ensembles, including extensive involvement as a baritone in Opera Workshop productions. He hopes to continue his vocal training when he moves to Boston this summer. He has been accepted to Tufts University School of Medicine through the Maine Track Early Assurance program. In August, he will start his first year of medical school.
Juniors with a cumulative 4.0 grade point average:
Molly Bayer is a double major in communication sciences and disorders, and child development and family relations from Tolland, Connecticut.
Megan Driscoll is a marine science major from Chelmsford, Massachusetts.
Niklas Hase is a biochemistry major from Buxton.
Emma Jourdain is a marine sciences major from Becket, Massachusetts.
Ryan LaGross is a zoology major from Palmyra.
Julia Meade is a nursing major from Skowhegan.
Stephanie Nichols is a nursing major from Windham.
Josh Passarelli is a molecular and cellular biology major from Scarborough.
Mar-elle Shaw is a communication sciences and disorders major from Mapleton.
Ral Toussaint is an animal and veterinary sciences major with a pre-veterinary concentration from Madawaska.
Jen Turner is a nursing major from Hollis Center.
Bailey West is a double major in biochemistry and molecular and cellular biology from Stockton Springs.
Haleigh Wright is a marine science major from Ticonderoga, New York.
Seniors with a cumulative 4.0 grade point average:
Drew Brooks is a double degree microbiology and music student with a minor in molecular and cellular biology from Lyman.
Andy Clement is a marine science major with a concentration in marine biology from Falmouth.
Kristen Freeman is a nursing major from Old Town.
Lauren Martin is a nursing major from Bradley.
Maura Philippone, is a communication sciences and disorders major from Camillus, NY.
Cassandra Strauch is a marine science major with a minor in marine biology, and a student of the Honors College, from Marysville, Ohio.