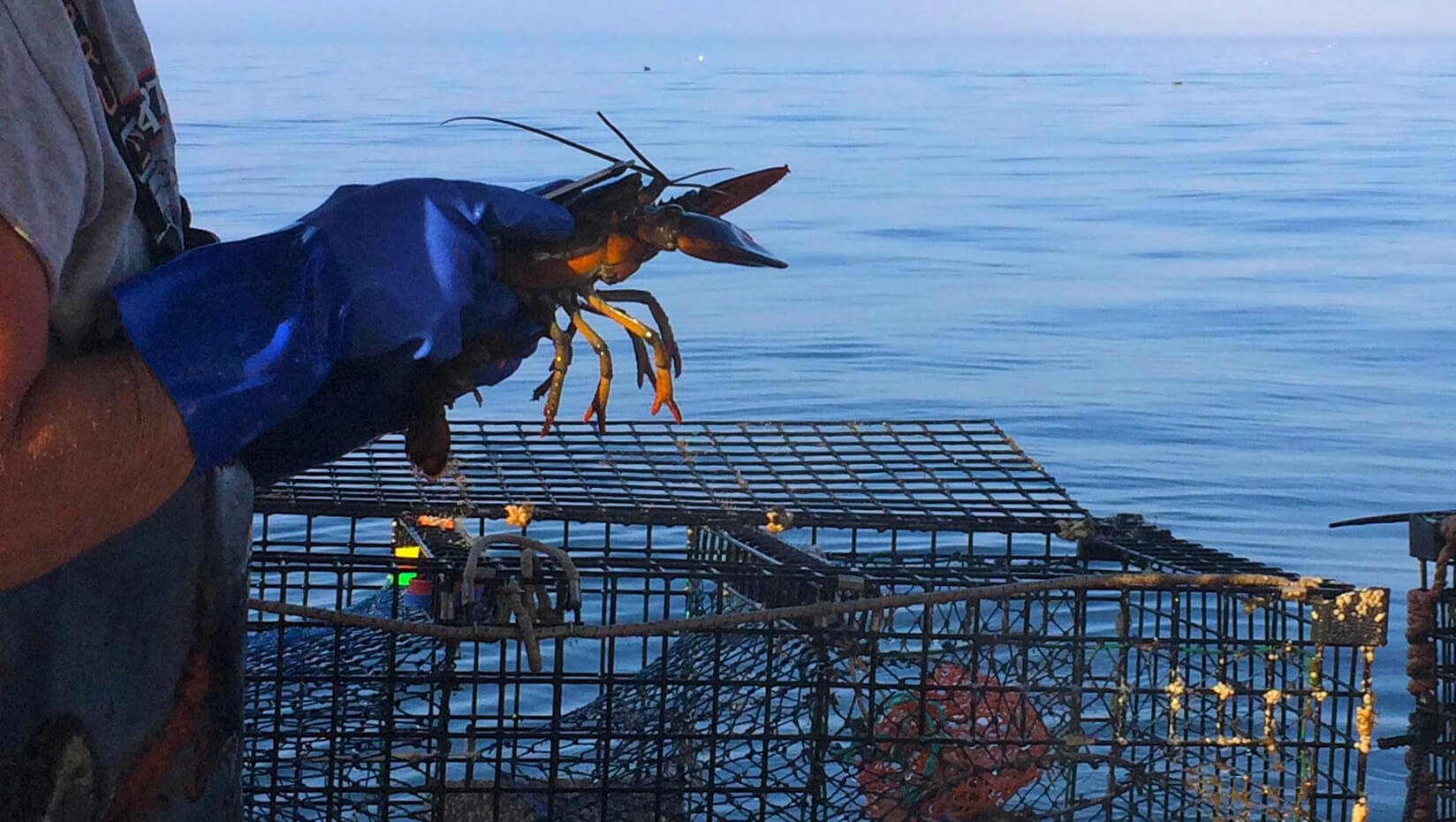 From coast to coast, companies team up to fund UMaine lobster research
A $75,000 gift from two seafood companies will fund a fourth field season for a University of Maine deepwater lobster settlement monitoring program.
The deepwater research is an extension of the American Lobster Settlement Index, which was initiated in 1989 by Rick Wahle, a research professor in the School of Marine Sciences and director of the Lobster Institute. The index includes collaborators and monitoring sites from Rhode Island to Newfoundland.
The original surveys were conducted by divers, which confined data collection to shallower waters. In 2016, Wahle expanded monitoring to include greater depths with a novel collector deployed from fishing vessels. The addition of this data helps scientists evaluate how temperature affects the nursery potential of seabed for larval lobsters, and subsequent bottom movements by older juveniles.
Maine Sea Grant sponsored the first two years of deepwater monitoring in collaboration with Ready Seafood Co. of Portland, Maine, and the Maine Department of Marine Resources. When the Maine Sea Grant project ended, Ready Seafood stepped in with a $75,000 gift to support a third research field season in 2018.
The 2019 field season will be funded by a $50,000 gift from Ready Seafood Company, and a $25,000 gift from Santa Monica Seafood Co., a seafood distributor in California.
"Santa Monica Seafood is excited to participate in this collaboration with UMaine and Ready Seafood that gives everyone better insight into the population dynamics of this iconic and vital fishery," said Michael Cigliano, chair of Santa Monica Seafood.
Data collected during the 2019 expeditions will provide lobster fishery managers and coastal communities the information they need to respond to the changing environment and forecast future trends.
Over the long-term, Wahle aims to test the hypothesis that the recent, unprecedented surge in lobsters eastward and deeper in the Gulf of Maine has been driven by a warming ocean.
Contact: Margaret Nagle, 207.581.3745