New Faculty: Alice Doughty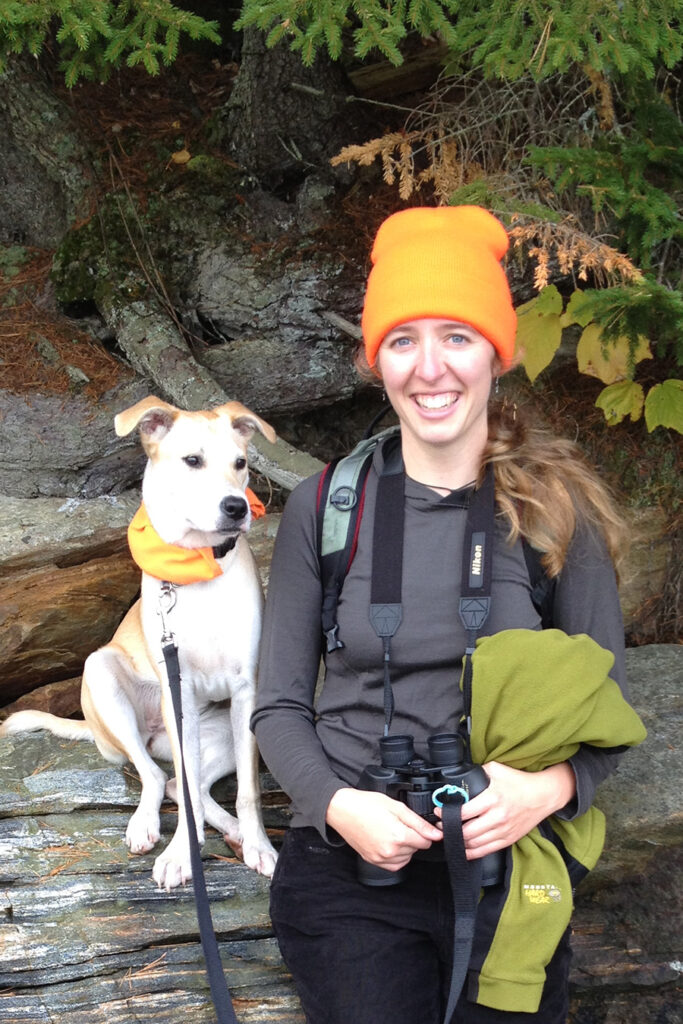 Alice Doughty joined the School of Earth and Climate Sciences in January 2021, where she teaches courses in geology and coordinates the school's undergraduate programs. 
As an earth science student at UMaine, Doughty joined researchers on field expeditions in New Zealand where she discovered her fascination with how the climate shapes glaciers. Her curiosity lured her to pursue her PhD in physical geography at Victoria University of Wellington in New Zealand. After graduation, she returned to New England and worked at Bates and Dartmouth Colleges before rejoining her alma mater as a faculty member this year. 
Doughty's research aims to understand how modern and ancient mountain glaciers respond to Earth's climate. She scours the rocky moraines that retreating glaciers leave behind for clues about past climate conditions, which can ultimately help forecast what the future may hold. Doughty is currently reconstructing the extent of past glaciers in Uganda, Colombia, and New Zealand, and Maine's historic shorelines.
When did you discover your fascination with the Earth and its climate?
It happened in pulses. In eight grade science class, my teacher told us, "This is how we think it works, but we're not really sure." This was the first time a teacher made it clear that there were still mysteries in the world to solve, and that was very exciting to me.  
I took Introduction to Geology as a first-year student at UMaine and loved everything about it; from the atomic structures of minerals to the way you can interpret the past by looking at rocks. Every summer as an undergraduate, I would go home with a new perspective of the landscape around me—glaciers, sea level change, raised deltas, volcanoes, continental collision, Maine has it all!  
I was fortunate to work in several labs as a research assistant and as a field assistant in Antarctica and New Zealand. In the field I could apply all of my coursework to interpreting the landscape and learn new sampling skills. I fell in love with glacial landscapes. Now, I get to combine my love of mysteries (what causes ice ages?) with my love of beautiful scenery.
What do you wish more people knew about it?
Earth and Climate Sciences can be linked to anything: art and geology; politics and groundwater; economics and mining; environmental and social justice; Indigenous ways of knowing and surface processes; poetry and tectonics; clean water and human health. It's worth taking at least one Earth science course in your lifetime in order to see these connections.
How will your research interests impact Maine? The world?
My research impacts the way scientists understand climate change. We need as much information as we can get about modern systems, how they work, and how they changed in the past, especially the rates of change. If we can successfully explain the cause of different climate records from different places in the world over time, we could improve model projections of the future and help us prepare.  
An even bigger challenge is communication. It's not enough for scientists to understand, but the public and politicians need to be convinced by clear explanations and possible impacts in order for them to change policy. I work with schools to design climate activities for students Grades 4-12.
What are your predictions for your field in the near future?
There are going to be some incredible discoveries, ongoing debates, and I believe there will continue to be uncertainty in this country about climate change until leaders consistently listen to science. 
The geosciences are the least diverse field of any science. The way professors teach geoscience courses will need to change in order to attract the best students who have a range of perspectives and abilities.
What do you want people at UMaine to know about you?
I love birding! I also enjoy walking on trails with my dog. I have been working on virtual reality field trips for students who cannot access challenging, remote locations and would be happy to continue that work at UMaine. I think Maine is an amazing place to live and I am grateful to be a part of this community.