Allison Brehm: Fred Griffee Memorial Award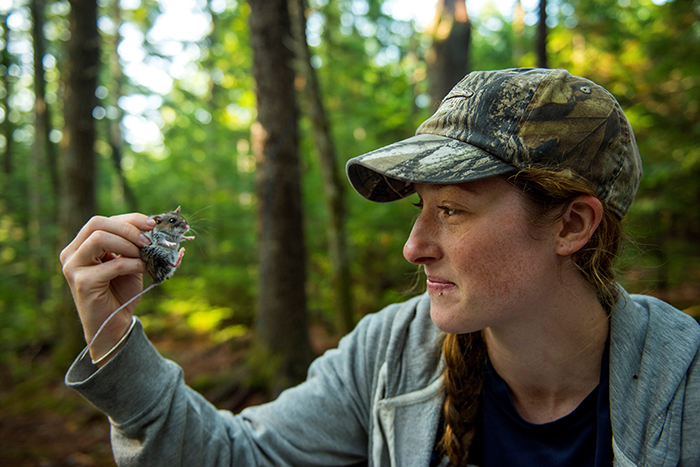 The Fred Griffee Memorial Award recognizes an outstanding graduate student associated with the Maine Agricultural and Forest Experiment Station. Candidates are evaluated by their research ability, character, and scholarship.
Allison Brehm aims to unravel the mysteries behind why animals do what they do, and how that behavior influences their environment.
With the guidance of her advisor Alessio Mortelliti, associate professor of wildlife habitat ecology, Brehm studies the consequences of behavioral variation, or personality, in small mammals. Her research is rapidly advancing her field's ability to make predictions about the natural world. 
Brehm has first- or coauthored six papers in top-ranking ecology and animal behavior journals including Ecology Letters and Proceedings of the Royal Society B. She has four additional papers under revision, and two more in development. 
Brehm has presented at national and international conferences on eight occasions, and received an additional six awards. She has also served as a reviewer for five international peer-reviewed journals and mentored more than 40 undergraduate students. 
After she graduates with a Ph.D. in Ecology and Environmental Sciences, Brehm plans to pursue a postdoctoral position that lets her continue to indulge her curiosity about the minds of animals and share that interest with students.